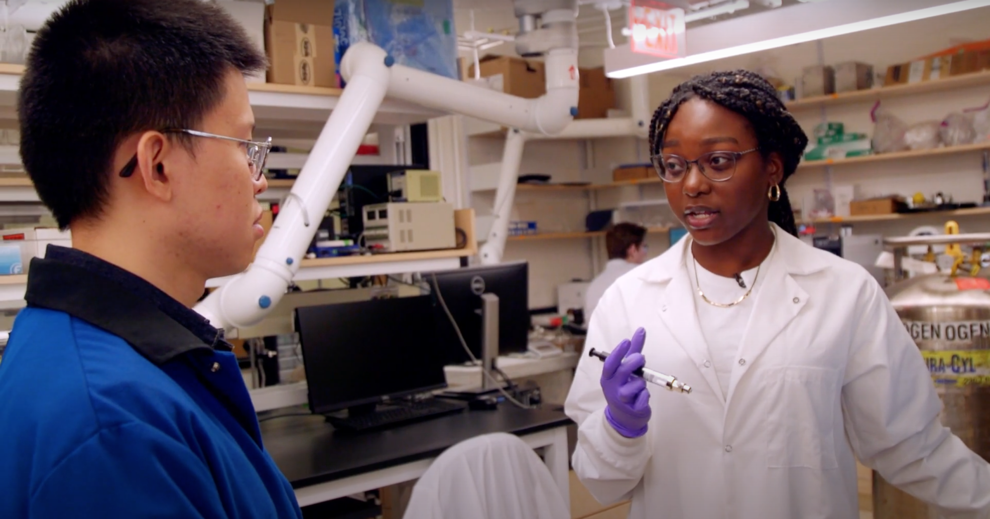 Nathalie Thelemaque never thought her Ph.D. research would have anything to do with water.
"I never really liked studying water," she said. "Hydrology and stuff weren't fun for me."
But as a Floridian who grew up among the marshland and the Atlantic Ocean, researching water systems somehow came naturally. Today, Thelemaque, a doctoral student in civil engineering and a GO-MAP fellow, works with associate professor Jessica Kaminsky to research how the COVID-19 pandemic exacerbates water inequalities in small, rural communities.
Having access to adequate infrastructure should be a standard of living, Thelemaque said. But in the United States, certain basic standards are still not available to everyone.
"I think this country has a very lengthy history with how they treat different communities," she said. "Whether it's Flint, Michigan or Jackson, Mississippi … we can see a trend of what communities are the most affected by water quality issues."
Thelemaque was first inspired to pursue infrastructure research when she was an undergraduate in civil engineering at the University of Florida. She worked with Desiree Plata, an associate professor in civil engineering at the Massachusetts Institute of Technology, to study methane contamination of groundwater.
Thelemaque was moved when Plata told her about the people in her hometown who were suffering from diseases, such as cancer, that are linked to contaminated drinking water.
"Her story and the reason why she started that research made me realize that infrastructure really does have these long-term complications and implications on the community they serve," Thelemaque said.
Beyond her studies, she also advocates for students who experience imposter syndrome, especially those from communities of color, coming into engineering.
"In STEM, it's always so limited," Thelemaque said. "One being a woman, one being a Black woman; I try to encourage people to just do engineering."
Growing up around water 
Growing up in Coral Springs, Florida, Thelemaque was always surrounded by water. She lived near Everglades National Park, a tropical wilderness that is mostly marshland, and the beach — a wavy, urban scene that she described as "very Floridian."
Inspired by the water in her hometown, a younger Thelemaque dreamed of engineering her own water system. 
"One of the projects that I wanted to do as a kid, which I now know is very difficult, was making a desalination plant to help with water security," she said. "Taking saltwater and taking out the salt and making it purified water that people could drink."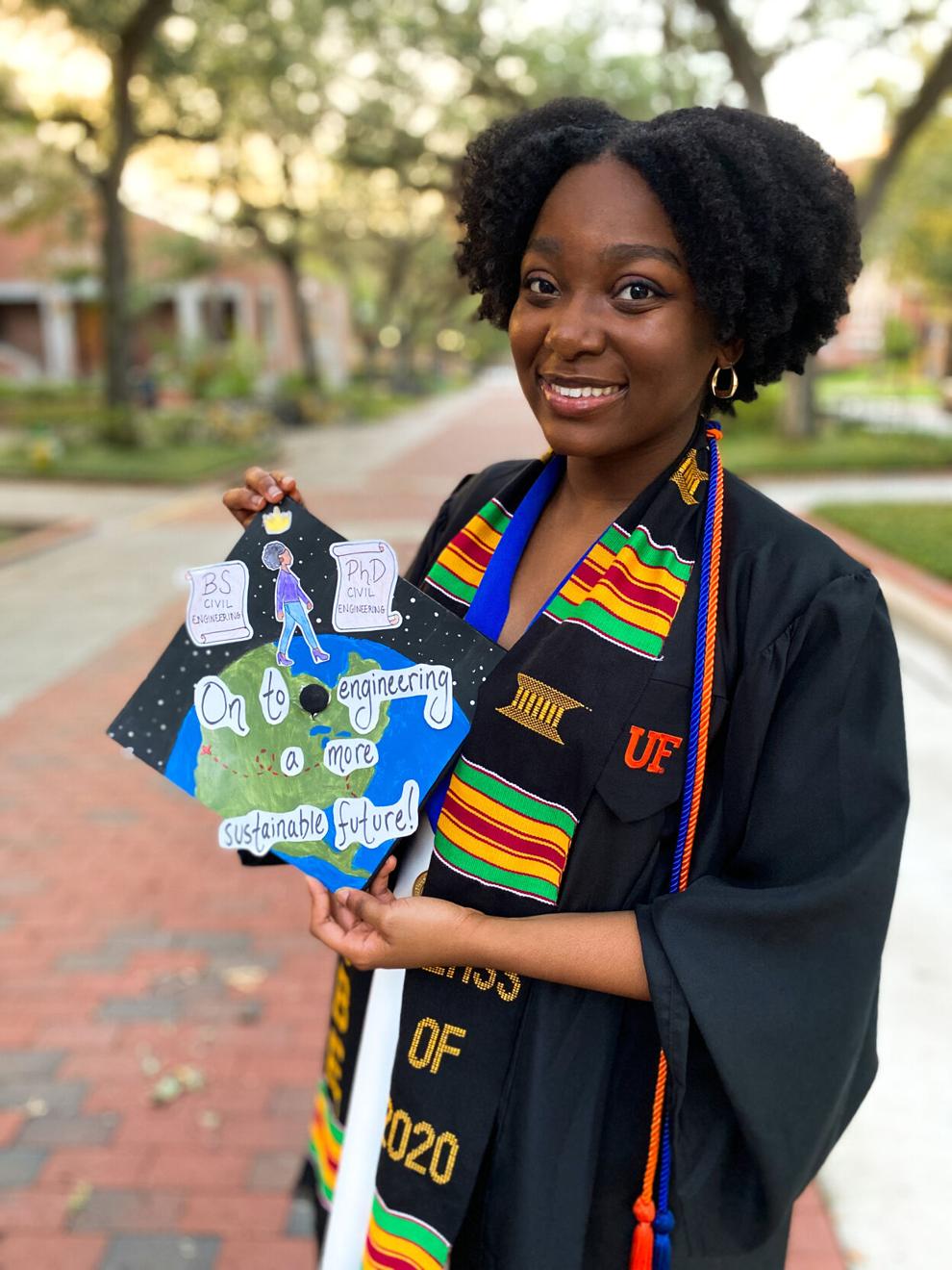 Thelemaque had always loved the city's infrastructure that wove together Florida's tropical wilderness. Whenever she crossed the Sawgrass Expressway Interchange, she was amazed to see the bridges overlapping each other. Gazing out the window, Thelemaque saw her first glimpse of becoming an engineer.
However, not every city in the world has the same level of infrastructure as Coral Springs. During high school, Thelemaque supported a nonprofit to maintain a school in Haiti, a country where her parents were originally from, and would often hear stories about how the school needed better construction..
"Just seeing how difficult it is to get proper infrastructure, whether it's construction or piping, it takes a lot longer to get those kinds of things ready," Thelemaque said. "It takes longer for things to get moving there [in Haiti], which is unfortunate."
Even in South Florida, where Thelemaque grew up, infrastructure inequality continues to divide communities. Wealthier neighborhoods tend to have better roads, houses, and water systems, while non-wealthy neighborhoods don't have the same access. According to Business Insider coverage of the United for Infrastructure 2020 event, inequitable infrastructure has historically put communities of color at a disadvantage.
"As a Haitian-American, knowing the difference in the infrastructure in Haiti and how it is in the United States, I already knew there was a stark difference," Thelemaque said. "But I didn't realize there was also a stark difference in my own neighborhood."
In marginalized communities, where there are fewer water utilities, people are less likely to have access to water. If one or two utility operators were sick due to COVID-19, there wouldn't be enough trained operators to navigate the water utilities, causing a water deficiency for rural homes.
Thelemaque's next step in her research is to interview operators in rural communities and understand the trends that their utilities are facing. For her literature review, Thelemaque notes that she intentionally looks for a variety of perspectives.
"The most cited sources tend to be people who have 10 years [of experience] ... because of that demographic, they're usually white men," she said. "It's important to hear new opinions, new professors, new people starting out."
Telling stories to build confidence  
The lack of diverse representation in STEM is the reason why Thelemaque wants to help engineering students feel validated in their careers. She recently gave a talk in an undergraduate civil engineering class about overcoming imposter syndrome.
Her talk, which required students to write weekly reflections, turned out to be well-received and beneficial to the students' self-awareness. As for Thelemaque, she too found an encouraging space to build empathy with students.
Thelemaque added that she is sometimes surprised when people call her "successful." But through conversations, whether with her cohort or undergraduates, she finds comfort in sharing her stories, realizing how it could be valuable to others.
As a doctoral student, Thelemaque hopes to use her position to encourage representation in engineering and amplify diverse voices in academia.
"Do engineering because you want to do engineering, and not necessarily be scared by the fact that there are people who don't look like you," Thelemaque said. 
Reach reporter Anh Nguyen at news@dailyuw.com. Twitter: @thedailyanh
Like what you're reading? Support high-quality student journalism by donating here.