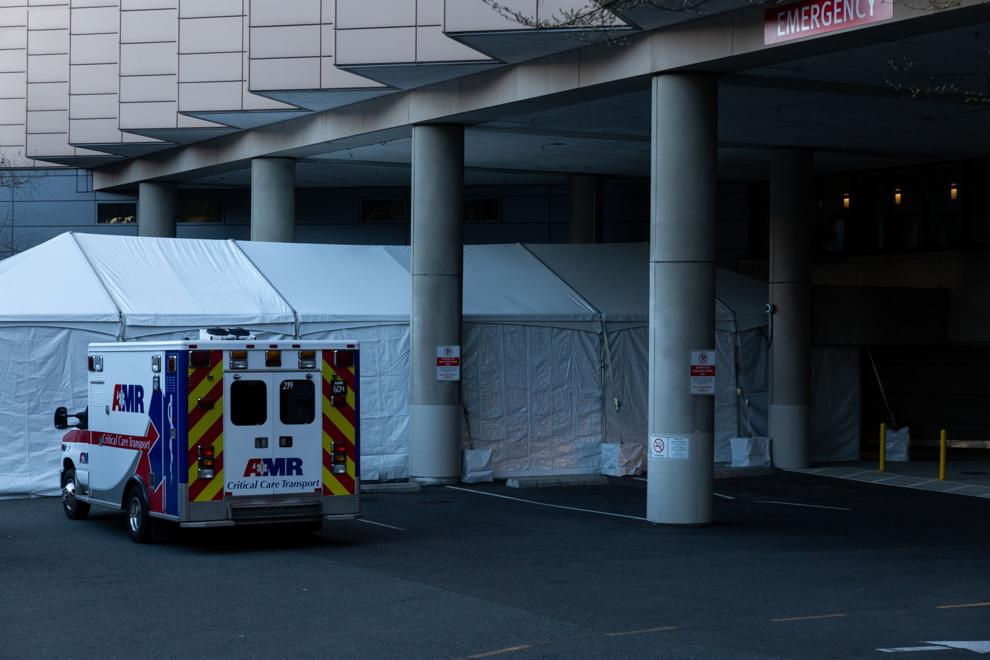 A new study by UW Medicine shows that critically-ill patients with COVID-19 during the early stages of Seattle's outbreak had high mortality rates and required an average of 10 days on a ventilator.
The study was published March 30 in the New England Journal of Medicine. 
Researchers studied 24 adult patients admitted to nine Seattle-area hospital intensive care units between Feb. 24 and March 9 due to laboratory-confirmed COVID-19. None of the patients had recently travelled to a country with known cases of the coronavirus. Half of the patients, age 23 to 97, died. 
Washington reported the first U.S. COVID-19-related death late February.
Researchers found that only half of the patients presented a fever at the time of hospital admission, so it "may not be a useful criterion to determine severity of illness." Cough and shortness of breath were more common symptoms.
Although the mortality rate was higher among individuals 65 years of age or older, the study notes that the 37% mortality rate among those younger than 65 years of age is substantial. 
Dr. Pavan Bhatraju, a pulmonary and critical care physician at the UW School of Medicine, was the lead author of the study.
"I think there's a lot of fundamental questions we still don't know about this infection, things such as why are some people more susceptible to developing critical illness than others," Bhatraju said in an interview with KING 5 News.
Of the 18 patients who received medical ventilation, only six patients, age 23 to 88, had survived and been extubated at the time of data collection. The earliest extubation occurred eight days after ventilatory support had been initiated.
The study's authors noted that patients are likely to require ventilators for days or weeks, and that "age may not be the sole indicator for successful extubation." 
By reporting demographic characteristics, pre-existing conditions, chest imaging findings, and outcomes of the patients, the researchers aimed to highlight the importance of planning for critical care and ventilator support in the United States. 
As it turns out, with COVID-19 escalating to a global pandemic, demands for personal protective equipment and other medical supplies are widespread. The ventilator shortage is forcing doctors to decide which of their patients will receive life-saving treatment. 
At a news conference April 1, Gov. Jay Inslee called on Washington businesses to manufacture safety equipment and other medical supplies to help the state fight the coronavirus.
"We have ongoing orders out for supplies from the federal stockpile, but the federal government has not been able to supply them to us fast enough to meet the need," Inslee said. "We need to seize our own destiny."
Washington received 500 of the 1000 requested ventilators from the Strategic National Stockpile. The request was based on early projections which anticipated cases to double every week.
However, earlier this week Inslee announced that Washington will return more than 400 of those ventilators in order to support states, such as New York, which have a more dire need.
According to Inslee's office, the state has ordered more than 750 ventilators which are expected to arrive in the coming weeks when Washington may need them most.
"We are very confident that we will have adequate ventilator capacity in the state of Washington," Inslee said in a press conference. "And I would not have made this decision if we did not have that high level of confidence."
Reach reporter Karina Patel at news@dailyuw.com Twitter: @karinappatel
Like what you're reading? Support high-quality student journalism by donating here.