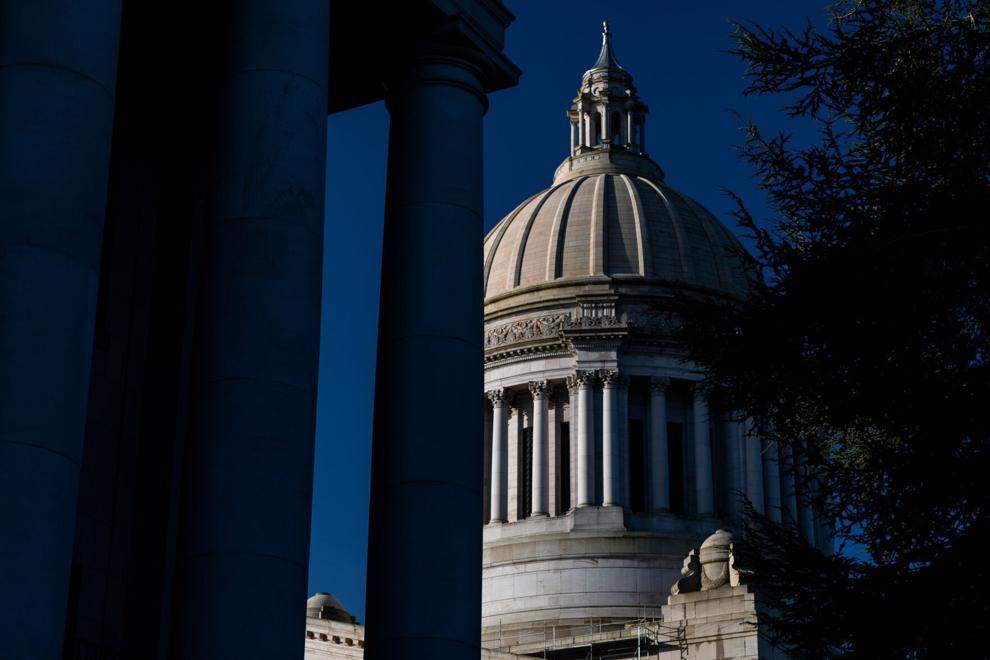 The 2021 Washington state legislative session kicked off earlier this month, and a number of local politicians are proposing new legislation that could affect the UW student body, including bills related to higher education funding, mental health resources, and COVID-19 response. 
Rep. Frank Chopp, a Seattle Democrat who represents the U-District and the UW campus, is looking to expand the Workforce Education Investment Act. Originally passed in 2019, it provides free tuition for low income students and decreased tuition for middle income students at all public colleges and universities in the state. 
This session, which runs until late April, Chopp hopes to fund education for key professions such as bilingual teachers and childcare workers, as well as graduate degrees in mental and behavioral health.
"We need more community mental health workers," Chopp said. "When people call 911 [with] a mental health emergency … maybe we send out a mental health worker instead of a policeman." 
In addition to education funding, Chopp is proposing $1 billion for supportive housing across the state. Supportive housing provides a safe environment and decreases the risk of mental health issues for people experiencing homelessness, he says.
Ongoing projects in supportive housing in the U-District include the ROOTS Young Adult Shelter. The facilities are currently being renovated through funding from the state and city of Seattle.
Sen. Jamie Pedersen, the Democratic chair of the Senate Law and Justice Committee, has been focused on legislation to reform law enforcement agencies in the state. This comes as several Seattle Police Department officers are under investigation for attending the Capitol riot, and as UWPD faces criticism for its most recent employee union contract, which reduces accountability and transparency.
"Everybody has a stake in police accountability," Pedersen said. "[We're] working on a number of [bills] I think collectively are going to work together to make real changes in terms of accountability."
Senate Bill 5066 would establish clear standards for police officers to report the use of excessive force, while SB 5089 would increase the minimum age and education requirements for officers. In the House, one proposed bill "bans the use of chokeholds, neck restraints, unleashed police dogs, no-knock warrants, military equipment, and the practice of officers intentionally concealing their badges."
Other proposed legislation includes increased state oversight and accountability as well as more robust data collection regarding use of force incidents.
Rep. Gerry Pollet, a Democrat who teaches at the UW School of Public Health and the Evans School of Public Policy, is planning to work with students to develop a COVID-19 contact tracing program. In the proposed program, students in health professions at the UW and other universities across the state would form a student health corps to build a community base for contact tracing for COVID-19 and future infectious diseases. 
"As faculty in the School of Public Health, my top priority for this session has got to be helping the state emerge from the pandemic reducing the number of lives lost or impacted from COVID and that includes improving our state's ability to contact trace and vaccinate," Pollet said. 
The UW School of Medicine is facing fiscal challenges after funding hundreds of millions of dollars in coronavirus response and research. There is currently a proposal from the governor's budget that would furlough staff at UW Medicine, and Pollett is concerned that furloughing large numbers of staff would represent a "tremendous setback" and hopes to use progressive revenue to fill the funding gap and keep employees working.
Pollet's House Bill 1051 would add a faculty member to both the UW and WSU Board of Regents (BOR). The UW BOR currently has 10 members, none of whom are faculty. The bill has support from the UW administration.
"It's really important this year to have a faculty member added to the Board of Regents," Pollet said. "We need that teaching expertise and that expertise on research and operations of the UW to help us come out of COVID."
Reach Assistant News Editor Annie Denton at news@dailyuw.com. Twitter: @anniesdenton
Like what you're reading? Support high-quality student journalism by donating here.