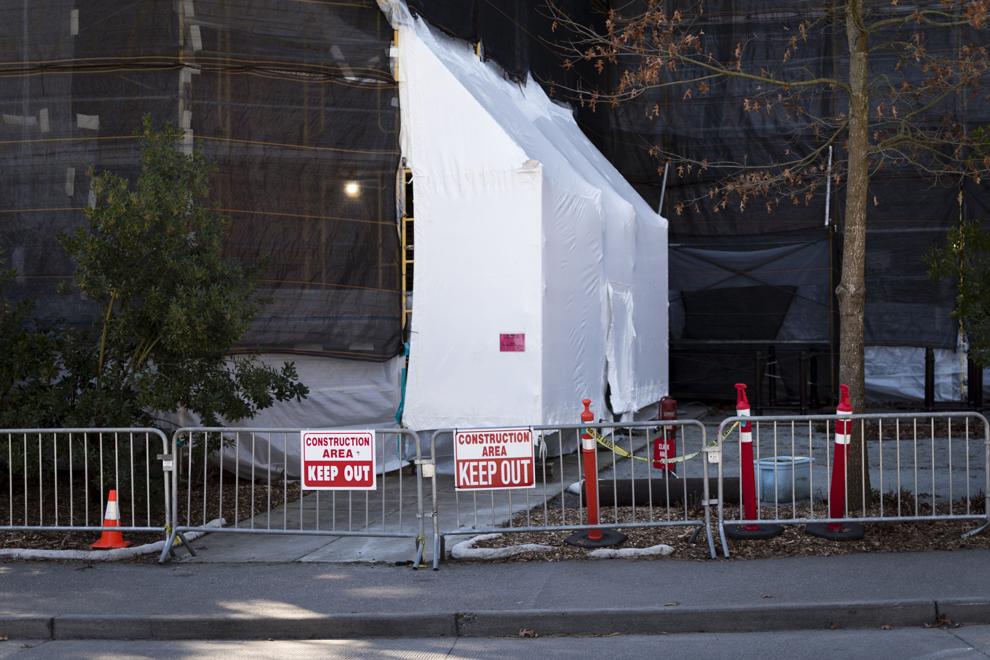 Prior to starting the interview, Toni Read, the building coordinator of Thomson Hall, apologized for the freezing cold room, a stark contrast to the warm hallway.
"It needs to be gutted," she said. "I mean there are asbestos tiles, it's disheartening."
Read works for the Henry M. Jackson School of International Studies and her job extends far beyond managing the facilities of Thomson Hall, a building constructed in 1949.
According to the board of regents Campus Stewardship Deferred Maintenance Update of July 12, 2018, there is a staggering $1.07 billion deferred maintenance backlog and $599 million needed in modernization costs.
"One billion?" Read said upon hearing the figure. "I thought it would be billions!"
The grand total of approximately $1.67 billion is a shocking sum to many, but the associate vice president for UW operations, John Chapman, and vice president of UW facilities, Lou Cariello, added context to that number.
"With the auxiliaries you come to 26 million square feet of facilities that have that $1 billion backlog," Cariello said. "It's not atypical for an organization. It's not necessarily good. We'd like to have zero, but having zero is typically uncommon. You're always dealing with some level of facilities backlog. You just don't want to get out of control."
The deferred maintenance backlog and modernization costs are distinct. Although, according to Chapman, the two costs can go hand in hand. If renovations are being conducted on a particular building, and that building's fire alarm system is dated and no longer up to code, then the price to bring it up to code is a deferred maintenance cost separate from the cost for the initial plans of renovation or modernization.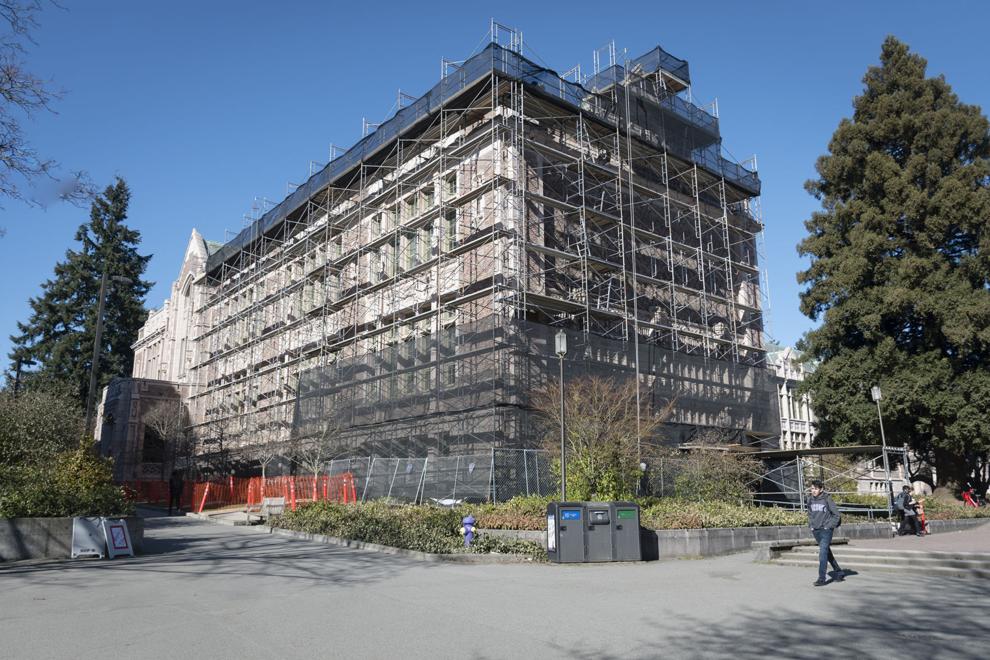 Chapman identified some key contributors to the deferred maintenance backlog.
"One of the biggest drivers is age," Chapman said. "And on the other side of the equation is how much funding we are providing to chase after that deferred renewal, and that can both be in our ongoing preventive maintenance program for our buildings or the need to keep systems that still have a useful life operating through that full useful life. Then, once they pass their useful life, it becomes a matter of funding to go ahead and replace those systems."
Both Cariello and Chapman agreed that more money would definitely help, but as buildings on campus fall out of code or constantly needs repairs, it is more important to consider how resources are effectively used to meet the UW's long term goals for the campus.
"What we're always trying to do is get ahead of the game and do more planned maintenance and planned renewal work," Cariello said. "When we have corrective repairs and maintenance that has to be done, that kind of takes us off track. But we're always trying to do the appropriate preventive maintenance and planned work, rather than reactive to corrective maintenance."
An example of such a project is the seismic updates to many buildings on campus. According to Cariello, the health and safety of students and staff is the first priority, and so resources are allocated toward ensuring that before addressing any other concern. Funding was secured by the state to reinforce some of the most at-risk structures on campus.
Parrington and Kincaid are two older buildings with major capital building projects. According to Chapman, as the university handles renovation on older buildings, it is also required to bring that building up to code, which lowers the backlog. On the other hand, building an entirely new structure requires an addition of staff to maintain it and leaves the deferred maintenance on existing buildings.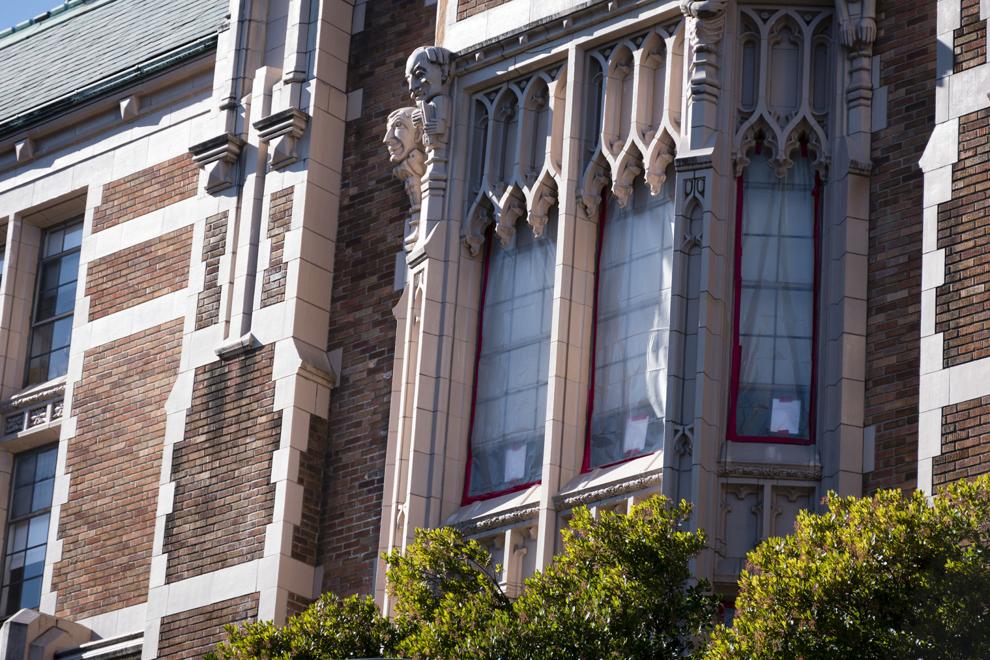 According to Chapman, the UW's facilities are funded in part by the building account which includes funds from tuition and fees. The state is then petitioned for more capital and for funding specific projects, but this money is not readily available.
"I would say in the past we've had better luck … with additional asks for specific projects," Chapman said. "The state has had more emphasis in recent years on K-12 and on."
Another source of capital is donors, which tend to gravitate toward the funding of brand new buildings, according to Cariello. But the Daniel J. Evans School of Public Policy and Governance's recent success in fundraising for its facilities may represent a change.
"It's hard to generate the interest from donors, but the school of public policy did that with parents," Cariello says. "So the more we can do of that, the better we're going to be in tackling this deferred maintenance challenge."
But for Read, the Evans School may not represent a victory.
According to Read, the Jackson School applied for a $50,000 grant to rip out lockers on the first floor. However, the Jackson School is not permanently housed within Thomson and could be moved in the future.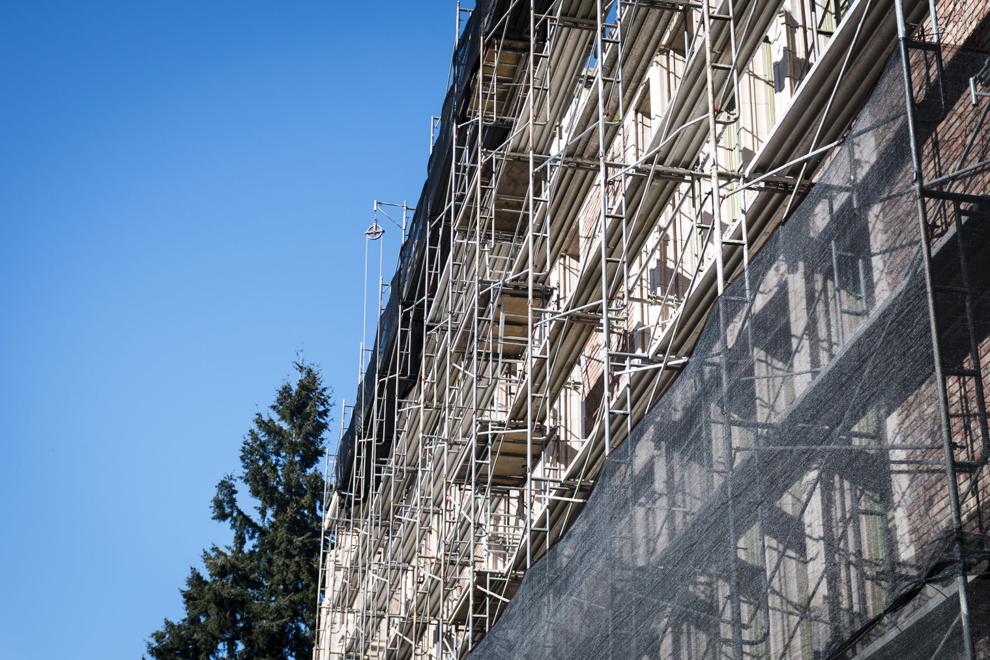 Diverting the time and effort into grant applications or a fundraising project akin to the Evans School could be a tough sell, especially when those resources could go toward academic programs. Read's frustration is palpable, as she describes how there is only one plumber for the northeast quadrant of campus. Big structural projects do not account for these daily maintenance issues.
According to Cariello, the recently approved campus master plan allows for the growth of 6 million square feet within the allocated boundaries.
With major renovation and building plans on the horizon, it is difficult to say whether these individual departments will see a change in the day-to-day frustration of maintenance.
"It can take months to change lightbulbs," Read said. "And that makes me look stupid because why can't the lightbulbs just be replaced, but it's an issue of limited resources."
Reach contributing writer Julia Stromatt at development@dailyuw.com. Twitter: @JuliaStrmtt
Like what you're reading? Support high-quality student journalism by donating here.