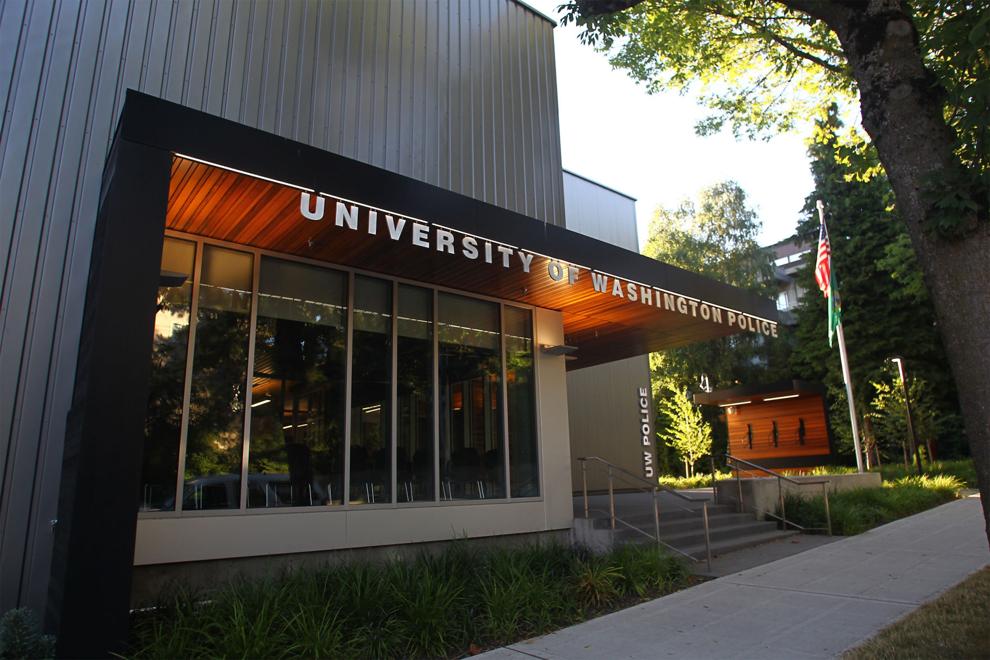 One Florida A&M University (FAMU) police officer was awarded more than $400,000 in a lawsuit stemming from claims of discrimination against his chief, Terence Calloway, now one of the final two candidates for the same position at the UWPD.
Stanley Snead started working for the FAMU Police Department in 2005 and, after pressure, left the job in December 2013, just six months after Calloway took his position and started making changes to the workforce, according to court documents in the case brought against the university. 
About two months after starting, Calloway installed 12-hour shifts for sworn officers like Snead, who worked the extended shifts before suffering in October 2013 from blood pressure so high, they were equivalent to having a stroke. Snead saw his doctor and was placed on medical leave to get his blood pressure under control; the doctor believed the sudden rise was due to the shift away from his usual eight-hour daytime shifts and told him he should seek his old shift back. 
Calloway told The Daily that this change was based on a decision by a majority of union representatives and officers in favor of 12-hour shifts. 
The hope was to "create a different spark and refreshing atmosphere in the department," according to Calloway. He's not sure if he would make similar changes at UWPD because he doesn't know enough about the department yet.
Calloway said Snead, a more senior officer, chose to work night shifts instead of day shifts.
Snead, in early November of that year, met with a lieutenant from his department to ask for an accommodation. The lieutenant forwarded him to someone from the FAMU Equal Opportunity Office who told him to get a doctor's note. 
That same day, Calloway, who also serves as FAMU's assistant vice president of safety, called Snead into his office where he told him that he was denying Snead's request for accommodation because he worried other officers who didn't like their shift assignments would also go to their doctors for letters. 
Calloway then asked Snead, who was then in his early 60s, to accompany him to the parking lot where, according to Snead's complaint, he asked him, "Why are you still working anyway?"
Calloway denied this claim.
"I never said that to him, never," he said. "When people are piling on, they can make stuff up."
Snead got a letter from his doctor stating that he was "perfectly capable of performing his job duties, but that he needed to be on a daytime, eight-hour shift," according to the complaint. 
"This is a case that never should have happened," Snead's lawyer, Rick Johnson, told the Tallahassee Democrat, which first reported on the lawsuit in 2016. "FAMU should have accommodated Mr. Snead when his doctors first asked. Then, FAMU should have settled this case long before trial." 
Snead then met with the FAMU Police lieutenant in early December who, like Calloway, said they would not be able to accommodate him and also "strongly suggested" that Snead retire. Feeling he had no choice, Snead turned in his retirement notification four days later. 
"Chief Calloway made it very clear that he thought [Snead] was too old to work there and that he was not willing to accommodate [Snead's] disability," the lawsuit alleged. "After [Snead] left, a sergeant from FAMU contacted him to say Chief Calloway told them he was getting rid of the older officers. This is additional evidence of age discrimination." 
In October 2016, a jury found FAMU liable for violating the Americans with Disabilities Act (ADA) and awarded Snead $142,268 for lost wages and benefits and another $108,810 for mental and emotional anguish, according to court records. Snead also settled with the university for another $200,000 in fees and costs, according to his lawyer.
"The jury found that Mr. Snead's requested accommodation was reasonable and would not impose an undue hardship on FAMU," presiding U.S. District Judge Robert Hinkle wrote.
The ADA upholds that employers shall not discriminate against a qualified employee based on their disability.
"All of the finalists' backgrounds will be considered as we move forward with the search for a new UWPD chief, and it would not be appropriate to single out any individual candidate's history while the search is still in progress," UW spokesperson Victor Balta said in an email.
Snead's case was one of several filed during Calloway's tenure, with one lawyer filing at least three against the FAMU PD, alleging age, disability, and racial discrimination.
Calloway, who was selected as the 2015 Florida State Law Enforcement Chief Association's "Leader of the Year," is now one of the final two candidates for chief of the embattled UWPD, as Seattle PD commander and UW alum Eric Sano came to campus earlier this quarter to make his case for the job. 
"I will say Chief Calloway has never kept a job long and created much bad morale and officer turnover at FAMU," Johnson, Snead's lawyer, said in an email.
There was originally a third candidate, Michelle Bennett, who has withdrawn from the selection process, citing family reasons in an email.
Before going to FAMU, Calloway also served as police chief and director of public safety at Austin Peay State University from 2012-2013.
Calloway is set to make his public presentation for the position Jan. 29 and 30 at 10:30 a.m. in HUB 340. 
Reach News Editor Jake Goldstein-Street at news@dailyuw.com. Twitter: @GoldsteinStreet
Like what you're reading? Support high-quality student journalism by donating here.