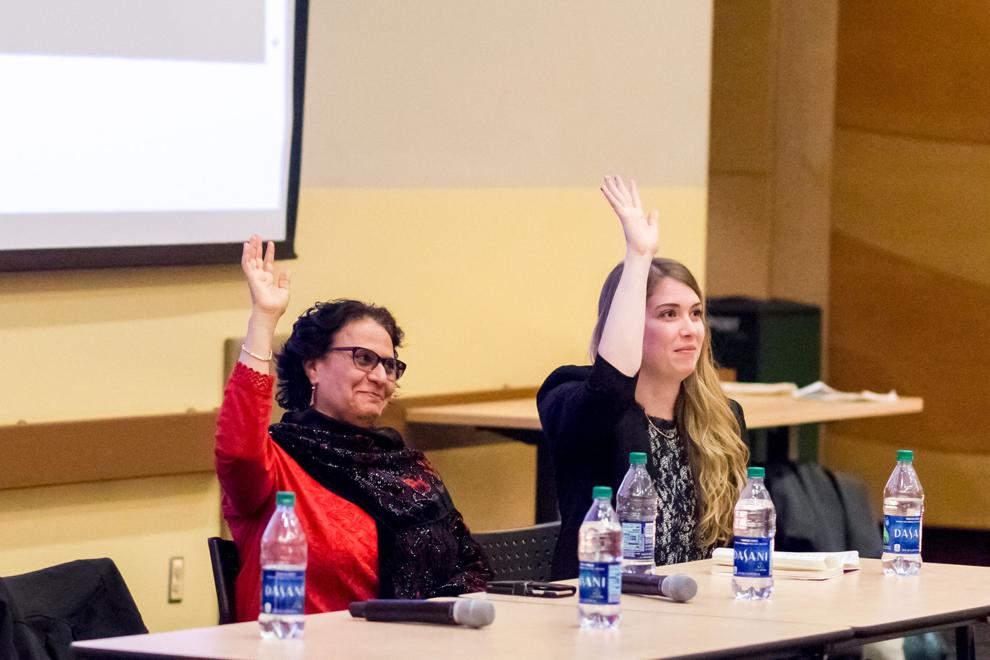 On Thursday, a panel full of experts addressed the humanitarian crisis in Yemen to a capacity crowd in Kane Hall at an event sponsored by the Jackson School of International Studies and Health Alliance International.
In March 2015, a devastating war led by Saudi Arabia intensified in Yemen, which put the whole country in danger, especially the nearly 10 million children who are suffering from horrific levels of malnutrition.
Yemen was already in great trouble before the war escalated. Some 15.9 million people, which made up 61 percent of the population, were in need of humanitarian assistance in late 2014, according to UNICEF.
The panel consisted of five voices of authority when it comes to the catastrophe in Yemen. Rep. Adam Smith, the congressman for Washington's 9th District, was the most high-profile presenter. He was joined by Kate Kizer, policy director at Win Without War; Kate Gould, who is the legislative director for Middle East policy at the Friends Committee on National Legislation; Aisha Jumaan, a Yemeni-American activist. The event was moderated by Amy Hagopian, an associate professor in the School of Public Health at the UW.
Throughout the event, each of the panelists stressed the role of the United States in perpetuating the disaster in the Middle Eastern nation. The United States has provided aid to the Saudi Arabian government because of their extensive oil resources.
"The reality is, [Saudi Arabia] could not continue the temple of airstrikes in the country without this vital military support from the U.S.," Kizer said.
For example, Saudi Arabian military airplanes and helicopters that are used in Yemen are built by Boeing, the largest employer in Washington state. Additionally, the bombs carried by these vehicles are also made by the United States.
"Those bombs are being dropped on markets and weddings and funeral homes and water treatment facilities that are creating the kind of humanitarian crisis that I should talk about," Gould said.
The United States provides not just aid for military activity, but also credibility for Saudi Arabia in the international community. This allows the Saudi Arabian government to avoid accountability for their role in this issue, according to Kizer. 
"It's led by the Saudis and the U.A.E. [United Arab Emirates], but there's U.S. support there at every stage," Gould said.
Rep. Smith urged that the stance of the United States needs to change when it comes to policy in Yemen.
"It is a very, very difficult situation that we ought to try and step up and help with," Smith, a UW graduate, advised.
Jumaan pleaded with the crowd to assert themselves and do what they can to help relieve the worsening calamity.
"The future is in your hands," she said.
The speakers want to mobilize grassroots organizations to thwart this dilemma. They asked citizens to call their Congressional representatives, sign petitions, and donate to UNICEF or other organizations working in Yemen to help the population.
Reach reporter Jake Goldstein-Street at news@dailyuw.com. Twitter: @GoldsteinStreet