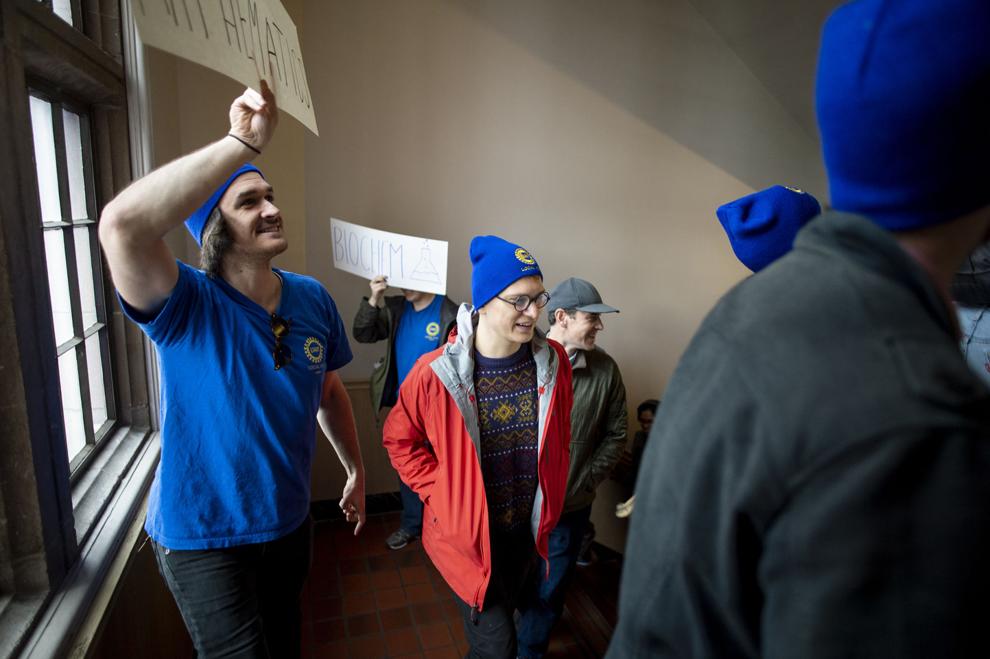 Last week, the union of UW student employees put its support behind Seattle City council members Kshama Sawant and Tammy Morales' bill to tax big businesses which would raise money for a variety of needs and prioritize COVID-19 relief.
Amid COVID-19, housing has already been recognized as an important piece in maintaining  residential and social stability as well as slowing the spread of coronavirus through social distancing. In March, Gov. Jay Inslee declared a temporary moratorium on evictions and housing stability has also been documented as an issue for students. 
The bill, which was unanimously moved to the council's budget committee, was introduced to once again attempt to tax big businesses with the motivation of generating funding to offset the costs of COVID-19 on the city. The provisions in the bill take the form of a 1.3% tax on businesses making over $7 million per year. 
The bill would go into effect in June and begin drawing money in 2022. In the meantime, the estimated $200 million that will be needed for COVID-19 relief would be taken from the state low-income housing fund among others and then offset once the tax takes effect. 
The bill would aim to dole out $500 payments to a potential 100,000 households in the Seattle area later this year, providing relief to vulnerable populations disproportionately impacted by the coronavirus. 
UAW 4121, which represents graduate students, undergraduate student workers, and postdoctoral scholars, supports the legislation because of its issues pertinent to their members.
"Our members face a number of economic pressures," union president David Parsons said. "One of the most significant, which is housing costs." 
Parsons explained that the union decided to support the suite of bills because of the strong progressive stance on housing. The measures, which would build 10,000 units of social housing, is a major sticking point for the union. 
The union emphasized that its interest was motivated by the need to provide greater economic stability to their workers, as well as supporting programs that would be relevant to not only UW student employees but also to other low-wage workers. 
While the student union made the decision before the effects of COVID-19 were fully felt, Parsons explained that it was nevertheless an important issue already affecting the personal and professional lives of many graduate students. 
"Right now as a union we have been working in coalition with the other campus unions on bargaining with the university over impacts," Parsons said. "There are so many ways in which this is impacting people in really specific ways, it's difficult to list them all." 
Additionally, about one third of the students in the union are international students who are realizing a variety of impacts related to travel and being able to maintain visa status amid job cancellations. 
For many graduate students and postdocs, the novel coronavirus-induced closures have effectively halted research. Because research progress and publications are crucial to progressing through degrees, getting academic job placements, and finishing postdoctoral fellowships, many students are uncertain about what their future will hold. 
According to Parsons, the union has been working with the university to sort out provisions for the impacts of the coronavirus on behalf of graduate students but also in coalition with other union workers in unstable positions. 
"So the question becomes will students be able to finish in time," Parsons said. "And if not, then what does that mean for the timing of when the person goes on the job market?"
Reach reporter Thelonious Goerz at news@dailuw.com. Twitter: @TheloniousGoerz 
Like what you're reading? Support high-quality student journalism by donating here.