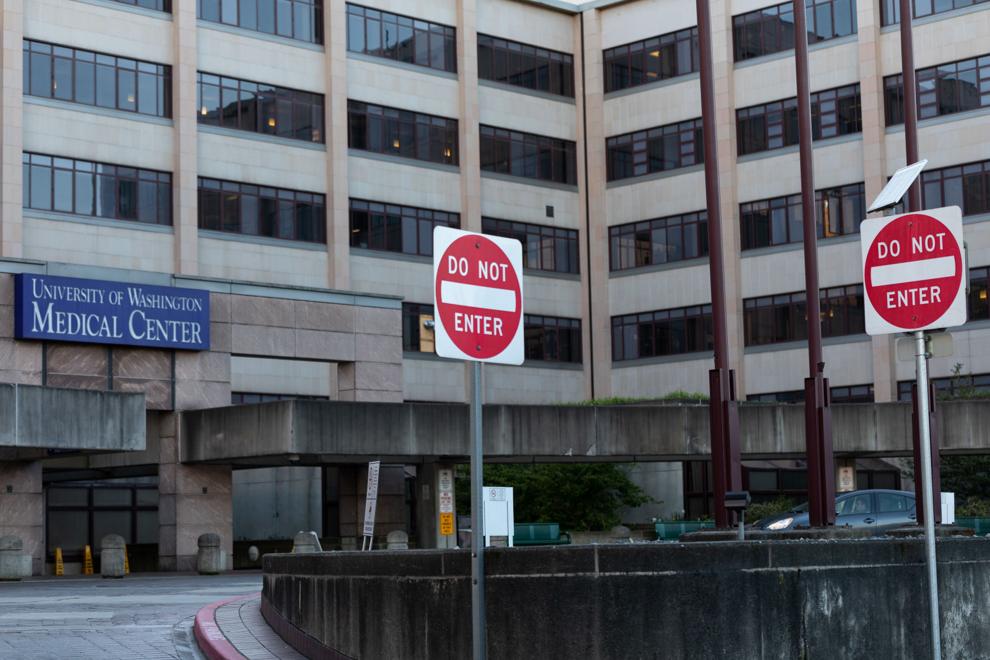 Two UW Medicine physical therapists have worked with a team of 10 coronavirus patients to test exercise techniques that appear to prevent some of the worst side effects of COVID-19.
"Exercise is shown to prevent worsening of symptoms like pneumonia or [acute respiratory distress syndrome]," physical therapist Hilary Pentz said. "And so when we started looking at all the literature, we found that most people were dying or were getting hospitalizations for having either pneumonia or ARDS. They were also having blood clots, and in the literature, exercise helps prevent the worsening of those symptoms with each of those illnesses."
Pentz and her colleague Adrienne Kishimoto, who are both UW alumni and did residencies and fellowships in manual therapy, wanted to develop ways for novel coronavirus patients to start healing on their own and prevent as many as possible from being admitted to hospitals.
For a coronavirus patient, particularly during the earliest days of the virus, a hospital could be a risky place to seek care. Patient overcrowding was and still is an issue in some places, and if a patient becomes isolated in a hospital, as many do, their chances of getting side effects like pneumonia rise if their actions aren't monitored.
"The exercises themselves are basically to help keep the circulation going and improve and flush out any mucus or congestion that stays in the lungs to prevent pneumonia and acute respiratory distress syndrome," Kishimoto said.
The two wanted to be sure that patients at any stage of having the virus could exercise effectively and that all could be done remotely without a physical therapist in the room. This is done through telehealth, in which physical therapists evaluate patients remotely and guide them through exercises tailored to how severe their symptoms are. 
According to Pentz and Kishimoto, patients are not only happy receiving physical therapy via telehealth, but as of now, none of them have developed pnuemonia while doing the exercises. 
Because Washingtonians have generally complied with stay-at-home orders, the two hope that this treatment can start being implemented in other areas soon. Pentz says that if their data can show a 40% reduction in hospitalizations, they can earn grants to implement this therapy in states with more cases.
The exercises fall into two different categories: breathing and conditioning, which are meant to speed up the oxygen exchange in your lungs and keep blood flow active. They need to be individually tailored so that even a person who can't get out of bed or leave a room can do them effectively.
"It's going to vary based on the patient and how much they can do," Pentz said. "It's really going to be different for each person, just like physical therapy is going to be different for someone that's 60 versus someone that's 30."
In addition to the exercises, Kishimoto explained that controlled coughing, provided that you're away from others, is something else that patients should do to keep their lungs active. 
"Coughing helps bring out any of that mucus that's sedentary in the lungs and can help keep the infection from getting worse," Kishimoto said.
Despite the ease of access with these exercises and their apparent success, Pentz and Kishimoto want to reiterate that they aren't a cure for coronavirus, merely a simple way to prevent some of its side effects. 
Reach contributing writer Luke Schaefer at news@dailyuw.com. Twitter @lookassschaefer
Like what you're reading? Support high-quality student journalism by donating here.