At about 3:35 p.m. on Tuesday, April 17, there was a fist fight in The Quad.
"We set our dog off leash and he was wandering around and that guy has a Chow Chow, so obviously he went and said hi, and then that guy started kicking my dog," said UW junior Emma X, who is also a girlfriend of one of the young men who was engaged in the fight. "So I sent my boyfriend to get my dog back."
Upon asking why their dog was being kicked, a fist fight broke out.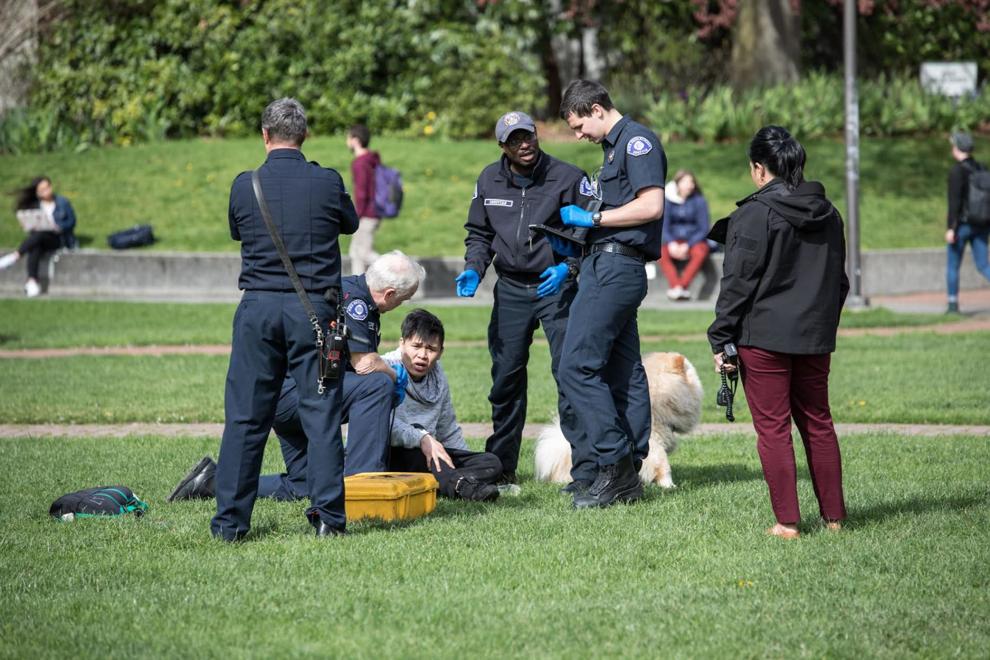 "And then they just started arguing and they just started fighting. I'm not sure who started," X said. "Then my boyfriend started yelling he has a knife. He actually saw the knife. It's actually with the police right now."
The Daily arrived on the scene at about 4 p.m. after police were already present. The young man with the Chow Chow who allegedly had the knife was being tended to by paramedics for what appeared to be some scrapes on his forehead. The other man had fled the scene before walking back to talk with police officers. He refused to comment on the fight.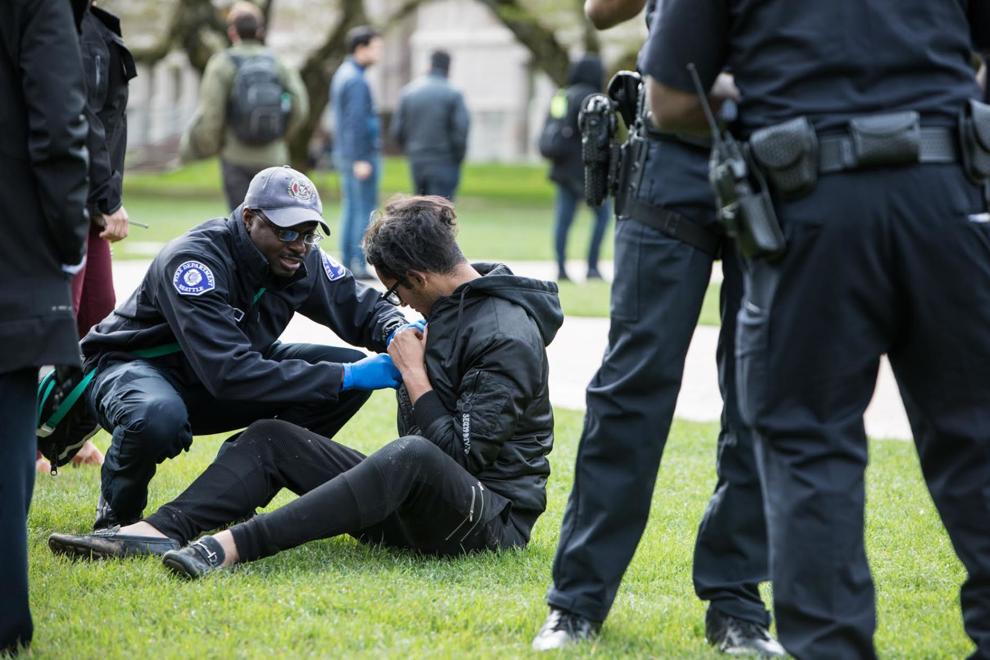 The two men were not arrested by the officers and were free to leave the scene.
The Daily will update this story as more information becomes clear.
Reach Editor-in-Chief Rebecca Gross at news@dailyuw.com. Twitter: @becsgross