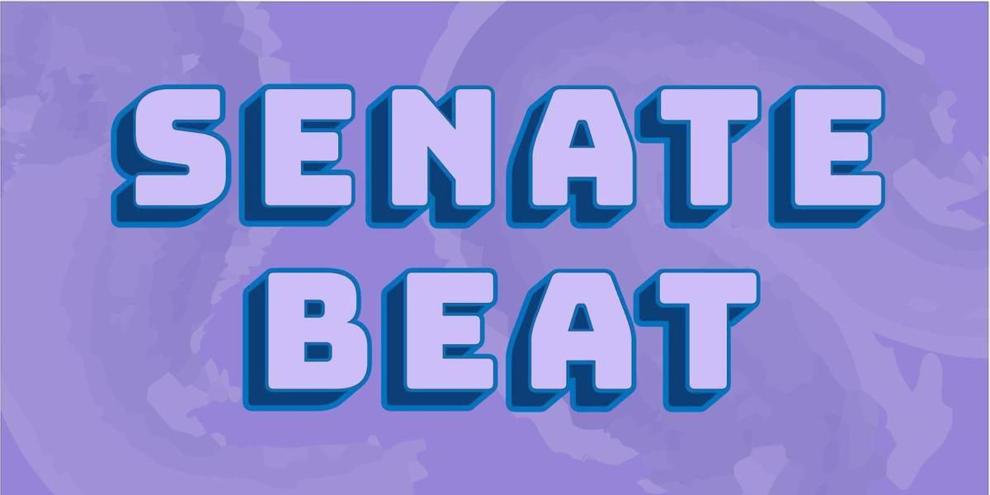 The ASUW Student Senate voted to denounce the actions of the Greek community in response to a large gathering Feb. 13 that broke COVID-19 social distancing guidelines. 
The resolution calls on the UW Panhellenic Association and the Interfraternity Council (IFC) to immediately sanction individuals and organizations involved in the gathering, and to take steps to prevent similar events in the future.
"They were all in close quarters, none of them were social distancing," sponsor Alex Davidson said. "Similar events have been taking place continuously during the COVID-19 pandemic. Ultimately, I feel there is a need to call out those members, call out the Greek organizations who are not taking actions to prevent these events from happening." 
King County is currently in Phase 2, which limits outdoor gatherings to a maximum of 15 people from outside of a household and a limit of two households per gathering. Dozens of students could be seen congregated in the snow on Greek Row in various social media posts. 
The UW Panhellenic Association's infectious disease policy places the responsibility on chapter leadership to "put prevention and response best practices into place."
The IFC's COVID-19 Standing Policies, which were implemented following COVID-19 outbreaks on Greek Row, outline a standing moratorium prohibiting "any and all social events." Chapters found in violation of this policy are given fines equal to 50% of full IFC dues and may face suspension.
An IFC spreadsheet shows three fraternities have been suspended, and two are on probation. 
Senate membership coordinator Avery Perreault introduced an amendment highlighting potential inequities of the fine. The amendment emphasizes the current punishment "allows for wealthy students to continue violating these rules and has not deterred these harmful actions."
"Panhellenic and IFC have the power to change this," Perreault said. "If you can just pay and party again, that's not really fair."
Over 3,500 people have signed a petition calling for the suspension of Greek Row students involved in partying and large gatherings. 
Representatives from the Elections Administration Committee presented this year's plans for the ASUW Board of Directors elections. Events and voting will take place virtually through HuskyLink.
The deadline to file ballot measures is March 5, and the deadline to submit candidacy is March 12. Polls will open from April 19 to April 21.
UW President Ana Mari Cauce will hold a forum on expansion of remote learning technology during next week's senate meeting. Public attendance is encouraged.
The ASUW Student Senate meets via Zoom webinar on Tuesdays from 5 p.m. to 7 p.m. PST. The meeting link can be found on the senate website. 
Reach Assistant News Editor Annie Denton at news@dailyuw.com. Twitter: @anniesdenton
Like what you're reading? Support high-quality student journalism by donating here.