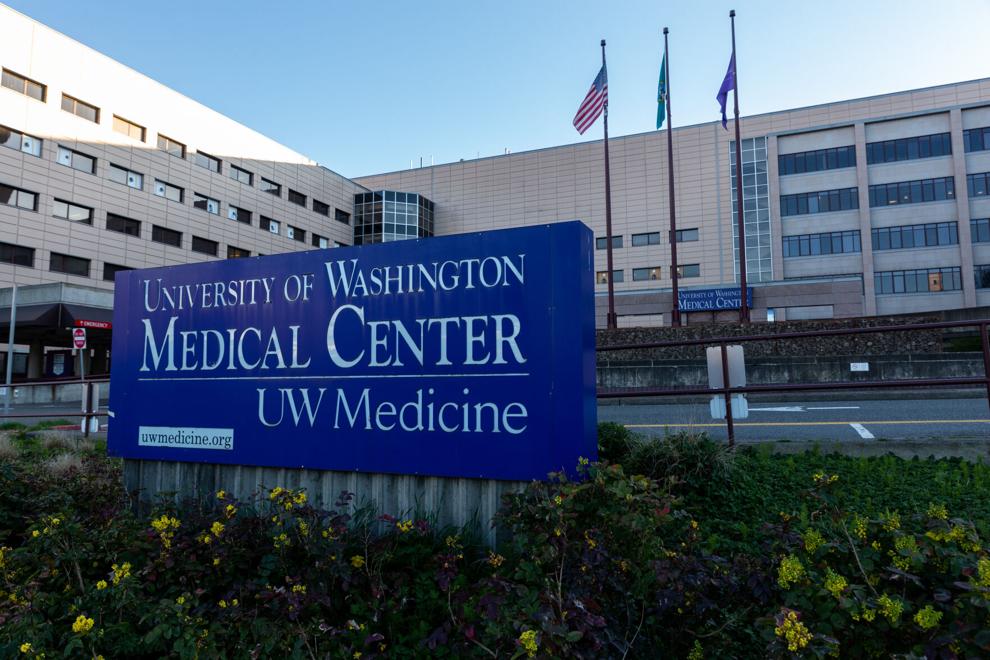 Conducted by a team of researchers in the AIDS Clinical Trials Unit (ACTU) at Harborview Medical Center, the ACTIV-2 study is evaluating multiple investigational agents aimed at treating early, symptomatic COVID-19.
This study is a part of the NIH's Accelerating COVID-19 Therapeutic Interventions and Vaccines (ACTIV) initiative, which was founded last year in response to the COVID-19 pandemic.
The study randomly places participants — people over the age of 18 who have tested positive for COVID-19 in the past 10 days and are at home experiencing symptoms — in a treatment group, where they will either receive an investigational agent or a placebo.
One of the current treatment options is monoclonal antibodies, which are lab-made synthetic antibodies that target the spike protein of SARS-CoV-2.
Although three monoclonal compounds have already received emergency use authorization by the Food and Drug Administration (FDA), Rachel Bender Ignacio, lead investigator of the study and director of the ACTU, said these treatments require a slow IV placement followed by a long observation period.
To address this, the research team is testing more accessible versions of this agent, such as a combination of two monoclonal antibodies that can be administered as an intramuscular injection.
"Giving monoclonal antibodies as a shot means that they could be used in places like residential facilities, the carceral system, and homeless shelters," Bender Ignacio said. "It also means that treatment could be given in a few minutes, even in walk-up facilities like how vaccines are being distributed."
The study begins with a phase two evaluation in which a smaller group of participants will have more frequent visits, safety labs, and viral swabs. If an agent demonstrates promising results and meets a certain set of criteria, it will advance to phase three, where a larger sample size will receive it.
So far, four agents have completed enrollment into the phase two portion of the study, and one into phase three.
In addition to exploring various treatment options, Bender Ignacio said they have been committed to making participation in this study available to communities impacted by COVID-19, including Black, Indigenous, and Latinx communities. 
The study website and materials are available in Spanish, and the study design and outreach is supported by a community advisory board consisting of members who have experienced COVID-19 or are from disproportionately affected communities.
However, with participation being completely voluntary, Clay Youngblood, a research nurse in the ACTU, said he's seen participants leave the study for various reasons.
"I don't have a common reason why participants leave the study, but I do know that I have had more issues re-consenting a participant after a protocol has been changed," Youngblood said.
Bender Ignacio said change is naturally a part of ACTIV-2's design as an adaptive platform study, which has presented both challenges and opportunities for the research team.
"We have very little time between identifying someone who is potentially eligible, offering them information and informed consent, and then bringing them into the clinic," Bender Ignacio said. "But we have been very creative about staffing and providing options to participants. We even offered to do a visit in someone's car at the ferry terminal to make it work!"
Bender Ignacio said the next step of ACTIV-2 will be to conduct the study in hard-hit areas such as India and South Africa. This will ensure that the treatments are being studied in a variety of populations, including those who do not yet have access to vaccines.
As of May 27, about 2,150 people have enrolled in the study, and more than 50 people are entering each week.
Youngblood said the high level of participant involvement has been one of the most rewarding parts of the study.
"I try to celebrate their participation and let them know they are helping science and humanity," Youngblood said.
Reach reporter Shannon Hong at news@dailyuw.com. Twitter: @shannonjhhong
Like what you're reading? Support high-quality student journalism by donating here.