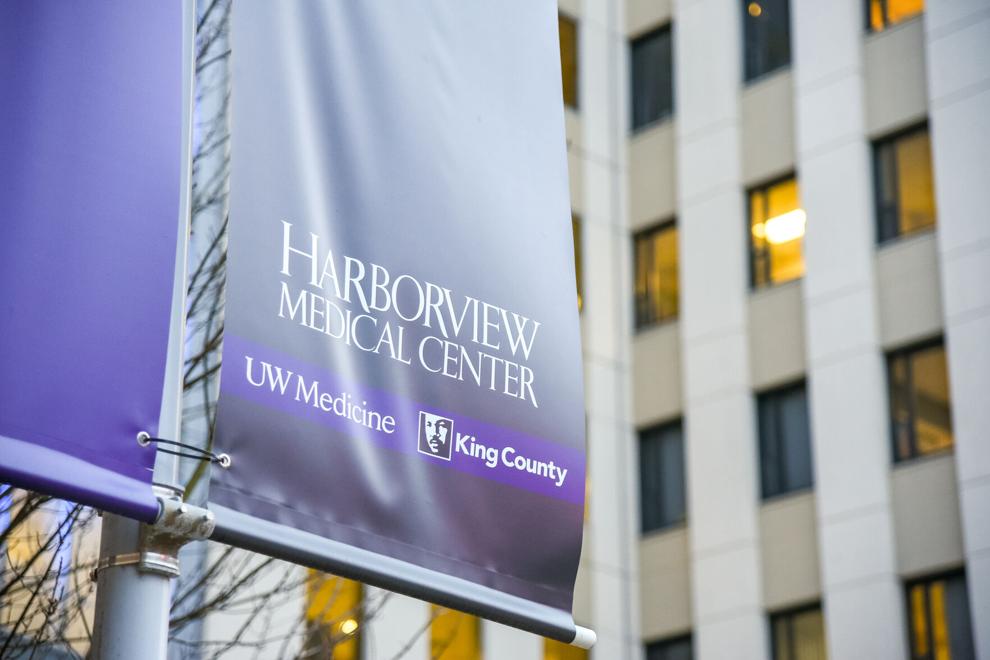 The UW Medicine clinic for those suffering from long-term symptoms from COVID-19 is receiving a high volume of referrals.
The post-COVID-19 Rehabilitation and Recovery clinic at Harborview Medical Center, which UW Medicine started last spring, set out to provide recovery treatment to those who had previously been hospitalized following infection with COVID-19.
"We started the clinic initially to see those patients and help with their rehabilitation and recovery, but quickly realized that there [was] a much higher number of patients that had mild to moderate COVID that were not hospitalized and were treated at home and still had longer-term symptoms and a lot of actual disability after even mild to moderate COVID," Dr. Janna Friedly, a physician at the clinic, said.
Friedly said once the clinic was opened up to those who had not been hospitalized, she "started to see a pretty dramatic increase in the number of referrals to the clinic."
Though mild cases of COVID-19 generally tend to cause symptoms for about two weeks, a portion of those infected with the virus can experience such ailments for far longer periods. Research from the UW Alliance for Pandemic Preparedness shows that one-third of outpatient COVID-19 infections result in these persisting symptoms.
"So when you scale that up to the number of people that have been infected, the numbers are astronomical, potentially," Friedly said. "So I think that's what's most worrisome."
Friedly said there are a variety of symptoms these patients may experience, including shortness of breath, chest pain, extreme fatigue, headaches, brain fog, and instability of blood pressure or heart rate. Friedly said the most common symptoms the clinic sees are extreme fatigue, insomnia, and a combination of depression and anxiety.
The clinic evaluates patients on a case-by-case basis in order to create a comprehensive treatment plan, evaluating comorbidities and other factors that may be contributing to a patient's condition, and employing a combination of strategies which have shown promise in helping patients successfully recover. These include the use of medication, addressing patients' insomnia, and treating mental health issues like depression and anxiety. 
Friedly also said modifications are highly important in helping with recovery, such as maintaining an anti-inflammatory diet and engaging in a restorative exercise program.
Recovering from symptoms of COVID-19 can take a heavy toll on mental health, which must be addressed alongside the other, more physical conditions that may result from the virus, she added.
Though the clinic treats many in known risk groups for COVID-19, a significant portion of the patients treated are younger people who are generally considered healthy yet still experience lingering symptoms of the virus.
"I think the biggest misconception is that COVID is not serious, and particularly that people who are younger and healthier are not susceptible to COVID," Friedly said. " I think that there's a lot of risk-taking behavior because people feel like even if they get COVID, that they'll have a mild infection, and they'll be better in a week or two. So I think it's critical that people take this seriously, and that people take every opportunity to get vaccinated when they're able to, now that vaccines are available to everyone 16 and older."
Reach reporter Max Keystone at news@dailyuw.com. Twitter: @KeystoneMax
Like what you're reading? Support high-quality student journalism by donating here.