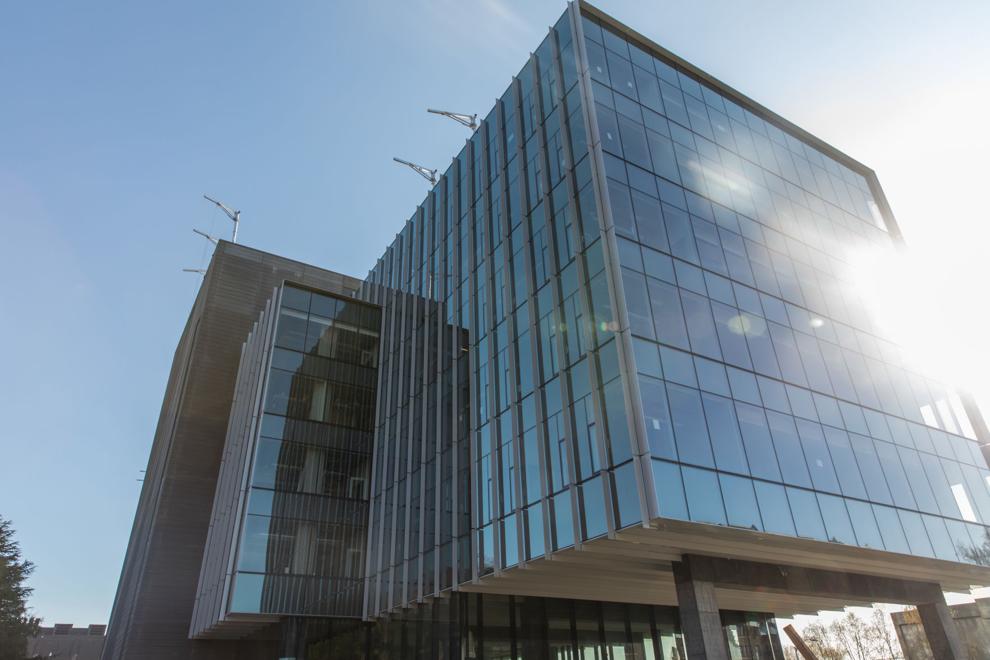 In recognition of the disproportionate impact that the ongoing COVID-19 pandemic has had on communities of color, the UW Population Health Initiative awarded 14 faculty-led projects equity research grants in August. 
This marks the initiative's third funding call in response to the novel coronavirus pandemic, following the rapid response and economic recovery grant programs.
The initiative provided approximately $265,000 in awards. Many projects received additional funds from external sources, bringing the total sum of financial awards up to roughly $378,000. 
Grants will fund research projects that aim to better understand the impact of the pandemic on communities of color and address community-identified needs. 
Research teams are comprised of UW faculty members working in partnership with community-based organizations. Through this collaboration, researchers will work directly with the communities they are studying and subsequently spread their findings and proposed solutions.
One such project focuses on the challenges, efficacy, and opportunities of distance learning for low-income students of color.
"This is a really interesting and unique opportunity to bring together different sets of expertise within the university, in connection with a community partner," Cristian Capotescu, Andrew W. Mellon Postdoctoral Scholar at the UW Simpson Center for the Humanities, said.  
The project is led by Capotescu and Arzoo Osanloo, associate professor of law, societies, & justice, in collaboration with Taylor Harrell, director of learning and evaluation at the Metropolitan Area Action Committee on Anti-Poverty.
The team strives to understand and describe barriers to student engagement in distance learning. From these findings, Capotescu and Osanloo plan to explain more broadly how the ongoing pandemic has magnified existing inequities.
"Our aim is to shed visibility and give a voice to some of these students that would otherwise be lost," Capotescu said. 
Funding from the initiative will allow the team to conduct interviews and compensate study participants. Capotescu explained that this will not only produce important research findings that may inform policy change, but may also provide much-needed financial support for study participants.
Another project examines the impact of COVID-19 on Black and Asian Americans' daily lives and mental health.
The project is led by postdoctoral fellow of the UW School of Nursing Tamsin Lee and associate professor of the UW School of Pharmacy Yvonne Lin.
"Throughout history, these two communities have had moments of interracial tension but also interracial unity," Lee said. "I wanted to work with other community organizers to explore ways that will support our communities during this difficult time."
Through a partnership with several community organizations — Influential Point, TRAPMedicine, BLKHLTH, and Hate Is A Virus — the team has developed a community-based participatory research study entitled "Building Resilient Attitudes through Virtual Engagements (BRAVE)."
The researchers will investigate Black and Asian American adults' emotional distress in the wake of the pandemic and then provide support through interactive webinars that focus on mental health.
"We are hoping that Black and Asian American adults will gain a better understanding of the differences and similarities between the two communities, and that moving forward, we can support each other during these challenging times," Lee said.
Another project that was awarded aid studies food security and resiliency among agricultural populations.
Researchers from the UW Schools of Medicine, Public Health, Environmental and Forest Sciences, and Environmental & Occupational Health Sciences aim to address the impact of the coronavirus on food system workers in South Central Washington. Their research centers on the agricultural region's predominantly Latinx population. 
Initial findings from the COVID-19 Farmworker Study piqued the research team's interest in the issue of food security and food system workers' vulnerability during the pandemic.
"We are wanting to learn more about some of the barriers to accessing food and also capture some of the strengths and the ways that farmworkers are resilient," Jennifer Krenz, research scientist and coordinator at the UW School of Public Health, said.
Through their findings, the research team plans to make recommendations to policymakers that will support workers in more dynamic ways than traditional food charity models of assistance. Noting the fragility in conventional food systems, Krenz and her team hope their research leads to more community-driven and sustainable food system models.
"Food system workers are essential workers, and they need to be recognized and compensated as such," Krenz said. "We all need to make sure we pay our respects to those who are risking their lives for us." 
The period of performance for projects is five months, with project results due to the initiative by Jan. 31. Teams will ensure the accessibility and application of their findings in their communities of interest through their collaborations with community partners.
Reach reporter Ellie Pakzad at news@dailyuw.com. Twitter: @ElliePakzad
Like what you're reading? Support high-quality student journalism by donating here.