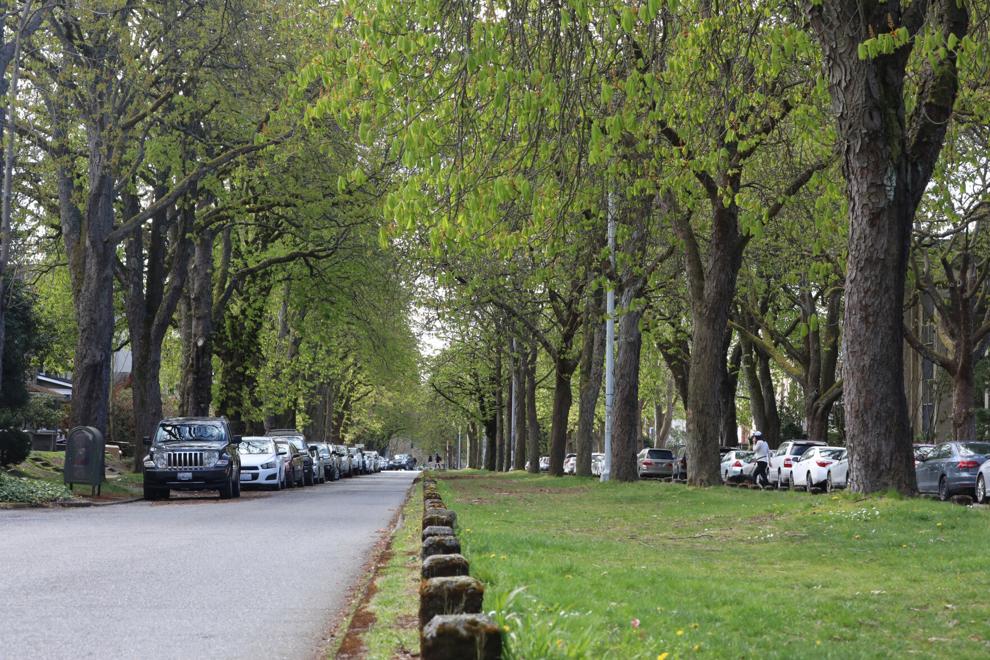 Rates of COVID-19 infection are increasing among younger populations while declining in older age groups, according to a recent study that analyzed data from the Washington State Department of Health (DOH).
The study was authored by affiliate assistant professor Judith Malmgren at the UW department of epidemiology, Ph.D. student Boya Guo, and Dr. Henry G. Kaplan at the Swedish Cancer Institute.
They found that even as COVID-19–related hospitalization and mortality rates decreased, the total number of cases remained stagnant. The researchers observed an accompanying age shift of cases to children and young adults.
Currently, a "persistently high percentage" of COVID-19 cases in Washington state occur in individuals under 39, the study showed. Malmgren acknowledged the difficulty of convincing younger people, who are not at high risk of severe illness, to socially isolate, but emphasized that anyone could transmit the virus to someone who is at high risk.
Additionally, Malmgren noted that although most young people who contracted the virus toward the beginning of the pandemic were asymptomatic, the current dominant strain, B.1.1.7, is more virulent than previous COVID-19 variants.
"That strain is different than the other ones," Malmgren said. "You are more likely to get sick, and there is [a] definite possibility that you could be in the hospital, and there's [a] definite possibility that you could die, especially if you have an underlying condition, like you're overweight, you have diabetes, or you have hypertension — any number of things that you might not even know you have as a young person."
Since Washington state entered Phase 3 on March 22, there has been a new outbreak on the UW's Greek Row and rising cases across King County, according to data from the DOH.
The decreased hospitalization rate that the state uses as a basis for reopening does not indicate that the virus is abating, according to Malmgren.
"The problem with Phase 3 opening is as soon as you open, the restrictions you had on human-to-human interaction are diminished," she said. "[The virus] didn't disappear because the cases went down; it just meant that the transmission of the disease was slowed down."
Malmgren added that while people who are fully vaccinated can still get sick, they do not appear to spread the virus. She recommends that anyone who is eligible should register for the vaccine, stressing that getting vaccinated is free and does not require health insurance.
Gov. Jay Inslee announced last month that all Washington residents ages 16 and up will be eligible for the vaccine April 15. To find a vaccine appointment, currently eligible individuals can use the DOH Vaccine Locator or VaccineFinder. UW Medicine also has a vaccine waitlist for eligible individuals and a standby list, which distributes leftover doses at the end of each day, open to anyone over the age of 18.
Malmgren, who said she hopes to see a 70% vaccination rate and no more than 25 new daily cases per 100,000 people before the state proceeds with reopening, expressed confidence that, if given convenient access to the vaccine, people would be more likely to take it.
"What I would like to see happen is that we make it very easy to get vaccinated," Malmgren said. "We set up on campus at the UW. We have vaccine clinics at Hall Health. We have vaccine clinics set up in a tent on Greek Row. ...The most important thing is to vaccinate young people."
Reach contributing writer Anna Wang at news@dailyuw.com. Twitter: @annaw_ng
Like what you're reading? Support high-quality student journalism by donating here.