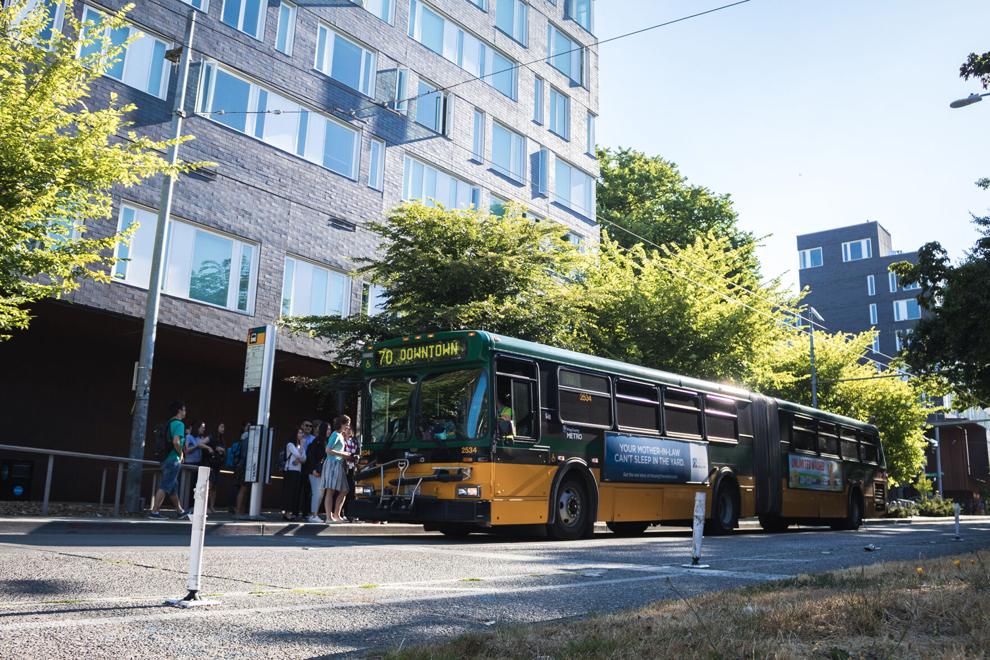 The Universal Student U-PASS Advisory Board (UPASSAB) will vote this month to decide whether the university should continue current suspensions on the transportation program for the summer quarter. 
The board has yet to set an official date to vote on reinstating the U-PASS for fall quarter. It will vote May 17 on the future of U-PASS, which allows students to access public transportation for a flat rate each term, for summer quarter.
The Student U-PASS is suspended for the remainder of spring quarter 2021. 
UPASSAB works with the City of Seattle and the UW to maximize the value and effectiveness of the U-PASS program for students and their transportation needs, according to Caryn Walline, the UW Transportation Services commute options and planning manager.
Both the student senate and the ASUW Board of Directors have approved a fee increase on the program to $92, up from the current fee of $86.
The board is hopeful the pass will be reinstated in the fall, Nathan Mock, the chair of the student advisory board, said. 
"The decision for fall quarter will be made in the summer," Mock said. "We just don't know if it is safe yet."
Three new Link Light Rail stations are planned to open in the U-District, Roosevelt, and Northgate on Oct. 2, a boon for North End commuters. 
"Students may need to think about how their transportation will change for fall quarter," Walline said. 
The university encourages UW students and faculty to visit the UW Transportation website for updates and developments on construction and COVID-19 information.
With recent suspensions, the U-PASS fee has been waived from the spring 2021 tuition statement, continuing a yearlong postponement of the program due to COVID-19. Students have the option to continue with a temporary U-PASS for an opt-in fee of $150, valid until June 30.
Other than the U-PASS, ORCA LIFT will continue to provide transportation in King County at a discounted price for people with a household income of less than double the federal poverty level. 
Mock said the board has been thinking about setting aside separate funds to fund student projects that can help improve the quality of transportation, like wait time monitors and improving bus shelter stays.
Reach contributing reporter Renee Diaz at news@dailyuw.com. Twitter: @itsreneediaz
Like what you're reading? Support high-quality student journalism by donating here.