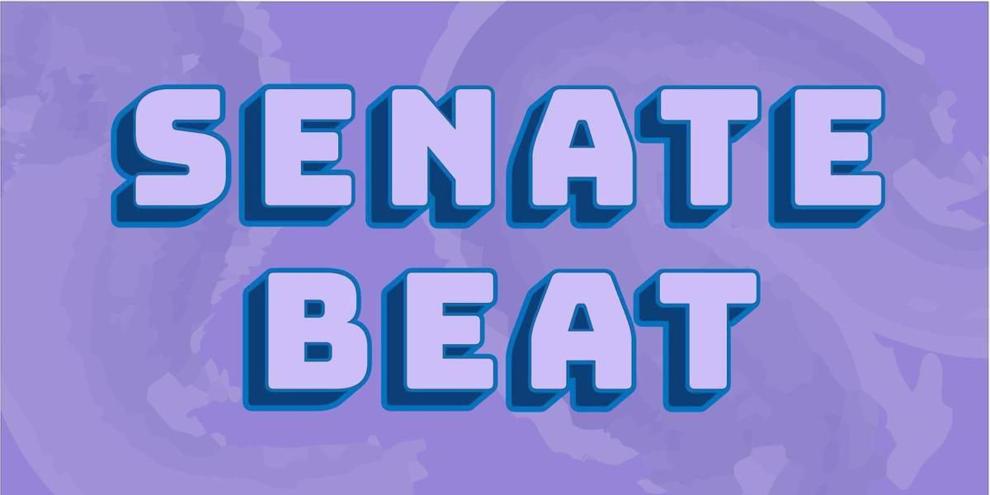 The annual senate forum for the ASUW Board of Directors (BOD) elections hosted a diverse array of candidates during their May 7 panel. The debates mainly focused on building stronger connections both within the ASUW and across the wider campus community. Common themes included diversity, accessibility, and community outreach.
Director of community relations
All three candidates for the community relations position have been involved with the UW Panhellenic Association and incorporate the interests of the Greek community into their platform.
Candidate Riley McNutt emphasized the needs of off-campus students (including commuter students and students involved with Greek Life) as groups that need ASUW advocacy.
Candidate Sarah Shaklan also highlighted relations with Greek Life on her platform and mentioned wanting to work with First Year Programs to expand orientation resources for commuter and transfer students.
Candidate Vincy Fok not only prioritized building relations between the ASUW and Greek Life, and the organizations that represent it (such as the IFC and Panhellenic Association) through philanthropic work.
Director of campus partnerships
Mental health was a frequently raised topic for these candidates, especially in the wake of a recent senate bill about campus safety that emphasized traumatic events.
Candidate Brianna Asman, who noted that the bill was "broad" in its proposals, said that she wants to address mental health issues on an individual basis and incorporate student feedback into campus initiatives for mental health. She also hopes to increase mental health awareness through the Husky Stories initiative, which gives students a platform to share their personal stories and struggles.
Candidate Emily Tran addressed student concerns about equity at the UWPD. Part of her platform is to ensure that student voices are represented during the police department's decision-making process and that the UWPD be transparent about their policy decisions with the student body.
Director of diversity efforts
Candidates for the director of diversity efforts emphasized the need for empowering marginalized student voices. Candidate Andre Menchavez specifically mentioned international and undocumented students as groups that are underrepresented at the ASUW.
The candidates were questioned on whether they believed the number of protected senate seats for the Joint Commissions Committee (JCC), which represents all of the diversity commissions within ASUW, should be increased. Candidate Sahra Ibrahim said yes, adding that the number of seats should be doubled for "all underrepresented communities," including international and undocumented students.
Director of programming
Candidate Bella Brown was also asked about protected seats — specifically whether she would add more protected seats for newer RSOs. Brown stated that protected seats are meant to increase diversity and suggested that RSOs whose initiatives align with those of the JCC either get more involved with JCC committees or have their members become student senators themselves.
Candidate Daniella Calasanz Miño was asked about her goal of balancing the "autonomy of established communities on campus" and "striving for a cohesive community." Miño stated that she supports a diversity of opinions among campus RSOs as long as they maintain "cultural competency and respect."
Director of internal policy
Candidate Cooper Robertson was enthusiastic about increasing student body representation in the senate.
Specifically, he supports expanding the role of the senate liaison to the BOD to include voting privileges, as "it would only improve relationships with the BOD." Robertson also wants to add an advisory seat for legacy RSOs on the BOD.
Candidate Anthony Hill reiterated his goal of giving more students a say on internal ASUW actions, which speaks to his broader effort to increase transparency and accessibility within the senate and BOD.
Director of university affairs
Candidates Kiran Singh and William Langevin both elaborated on how to lobby for student voices at a faculty and administrative level. Singh specified that stories of students' lived experiences on campus should reach administrators, and Langevin discussed using student feedback and working alongside faculty to evaluate why certain university policies are the way they are.
Meanwhile, candidate Sam Akeyo discussed his proposal to create a taskforce for an undergraduate sustainability credit requirement which passed the senate three weeks ago. He specifically mentioned wanting to meet with the faculty council on academic standards and the student advisory board for the College of the Environment to understand the feasibility of a sustainability credit.
Vice president
The vice presidential candidates all came with distinct issues that their campaign platforms focused on. However, during questioning, candidates were often asked about their approach to policies emphasized by their competitors.
For example, candidate Camille Hattwig was the prime sponsor on a bill to create an office of inclusive design (OID). It is one of the primary components of her platform and she specifically wants to emphasize representation of disabled students in the office.
The other candidates were also asked about their plans for the OID. Candidate Zeze Sun, whose main focus is on representing international students, talked about wanting a multicultural staff in the office. Kevin Mendez, currently the senate vice speaker, mentioned that he is already evaluating the progress of the office and wants to expand community support for the program. D'andre Garcia-Stubbs noted his goal of transparency and said he wants to keep students in the loop about the direction of the office.
President
The presidential candidates for this year were mainly pressed on how they can best connect with their constituents and make the conversation between the ASUW and the student body more accessible to marginalized communities.
Candidate Spencer Lively, currently the speaker of the student senate, repeatedly emphasized that all parties relevant to a given discussion should be in the room and have a say in the ASUW's decisions. Lively recounted having meetings about Ph.D. programs where Ph.D. students weren't even present. He recommended having the BOD at all senate meetings to establish a consistent relationship between the two bodies.
Candidate Alexander Peterson mentioned wanting to work with the director of internal policy to expand the advisory role of legacy RSOs on the BOD, similar to what Robertson had suggested in his speech.
Candidate Nicola Kalderash noted how he has always worked to create a personal connection with his constituents. He suggested that senate meetings be recorded on audio or video (as opposed to written minutes), because there is a need to "actually hear what students are saying."
Candidate Kelty Pierce described her goal of launching biweekly radio episodes and coffee chats with students, as she felt it was the most effective way to build outreach from the ASUW to the wider campus. She also mentioned the need to coordinate with UW Bothell and Tacoma to understand how ASUW Seattle policies affect the other campuses.
Voting for the ASUW elections opens at 12:01 a.m. Monday, May 13, and closes at 11:45 p.m. Wednesday, May 15. Head to vote.asuw.org to vote and learn more about the candidates.
Reach senate reporter Tejus Krishnan at news@dailyuw.com. Twitter: @tejusk100
Like what you're reading? Support high-quality student journalism by donating here.