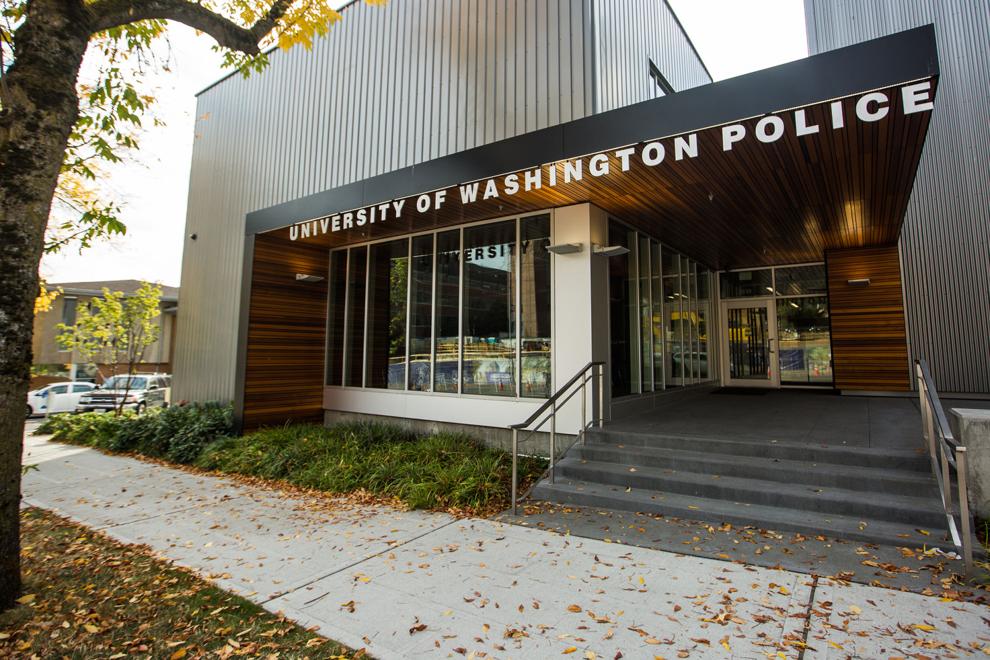 Updated Oct. 4, 3:10 p.m.:
After returning to the Las Vegas Justice Court on Oct. 2, Kendra Borzio's charges were dropped by the district attorney.
Updated Sept. 17, 8:22 p.m.:
Police reports obtained by The Daily have confirmed that Smiles and Borzio were in a romantic relationship at the time the arrest occurred. Both exhibited physical signs of domestic battery. According to the report, Borzio, whose injuries were more extensive, refused to let the LVMPD photograph her injuries.
LVMPD did not determine a primary aggressor and noted that both Borzio's and Smiles' stories did not line up with their injuries.
Originally published Sept. 13:
Two employees of the University of Washington Police Department (UWPD) have been put on paid administrative leave after a criminal incident resulted in both of their arrests earlier this summer. On a getaway to Las Vegas, UWPD community engagement officer Dahmar Smiles, famous for his Facebook memes, as well as UWPD crime analyst Kendra Borzio, were both picked up by the Las Vegas Metropolitan Police Department for domestic battery and held on a $3,000 bail. 
Smiles and Borzio's cases were both filed in the Las Vegas Justice Court Aug. 3. The district attorney dropped Smiles' charges earlier this month, but Borzio is currently awaiting her court date Oct. 2. 
Criminal incidents involving UWPD employees are usually investigated by an internal body. However, according to Interim Chief Randy West, the broad scope of the investigation and because the incident took place out-of-state, an external body is conducting the internal investigation.
The investigation will take into consideration the court's verdict in Nevada, Washington state laws regarding domestic abuse, and the department's own policies. Chief West described the investigation as a "fact finding mission," stating that investigators will talk to all relevant parties to understand if the incident constitutes a policy violation.
Regardless of whether the individuals are charged, the UWPD's investigation will decide if the individuals' behavior constitutes a policy violation. In addition to conforming to local, state, and federal laws, UWPD policy stipulates that employees "conduct themselves at all times, both on- and off-duty, in a manner as to reflect most favorably on the Department."
This investigation comes at the heels of an unflattering report of the UWPD, which was released four months ago and detailed a "striking" level of dysfunction in the department. The report's release followed the resignation of UWPD Chief John Vinson in April.
Under department policy, Smiles and Borzio could not be reached for comment. 
Reach News Editor Claudia Yaw at news@dailyuw.com and Senior News Reporter Manisha Jha at investigations@dailyuw.com. Twitter: @YawClaudia and @manishajha_
Like what you're reading? Support high-quality student journalism by donating here.