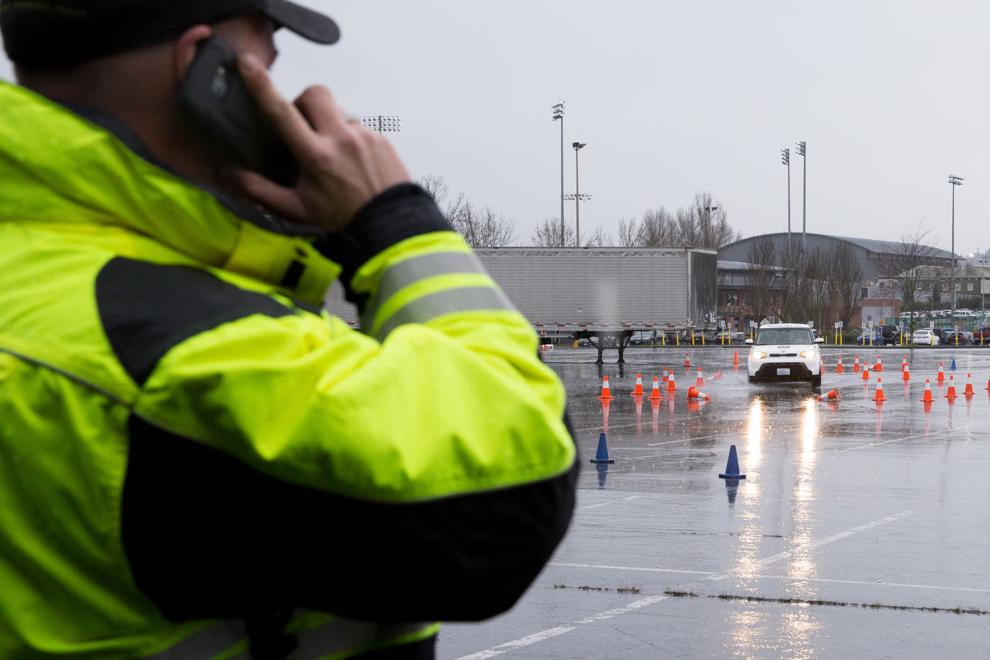 Local teens took the wheel this Tuesday, crashing their way through obstacles and running over traffic cones, all while talking, texting, and even reaching for their phones in the back seat.
Washington State Patrol (WSP) and Washington Traffic Safety Commission (WTSC) partnered to put together a demonstration event Jan. 23, the six-month anniversary of Washington's distracted driving law, featuring teen drivers, Anisa Ashabi and Alex Zahajko, who were selected to drive an obstacle course, laid out for them with reflective, orange safety cones. 
The distracted driving law states that it is illegal for drivers to hold any electronic device, including phones, tablets, and computers. Phones are only acceptable to use if the desired task can be achieved with one touch. However, this law does not prohibit drivers from eating, drinking, or doing any other activity that could pose a distraction, though citations are issued for these misdemeanors. Penalty for breaking this law is a $136 fine that is nearly doubled to $234 on the second offense.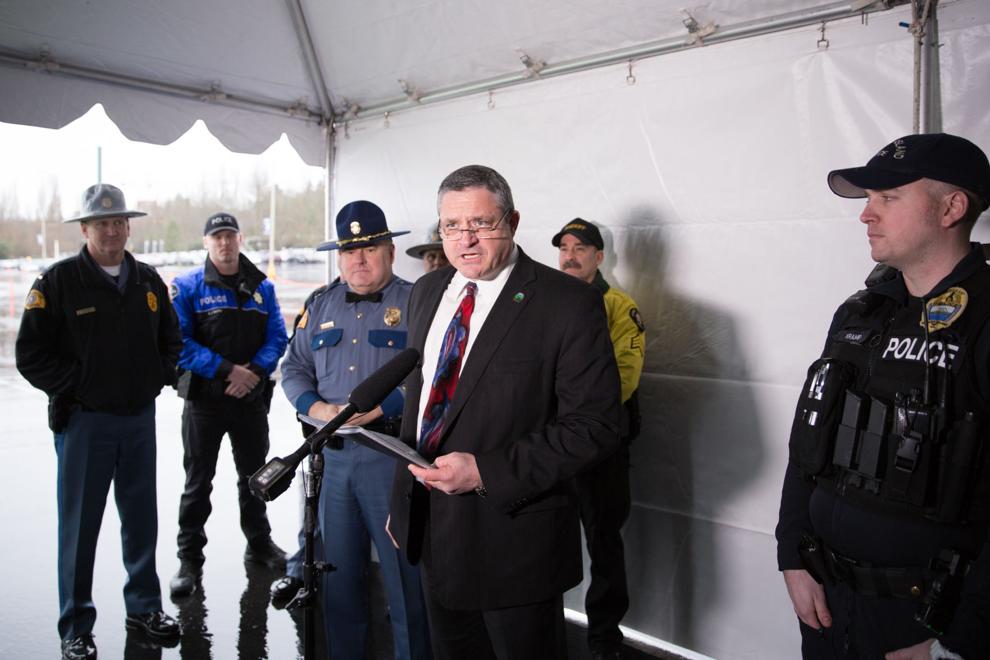 Jan. 23 marks the day on which Washington state reaches the end of it's six-month grace period with the enactment, meaning that the new law will be in full force and that drivers will be expected to act accordingly with no warnings given. 
The two agencies, along with 911 Driving School, invited the local teens to the event, at which they were challenged to drive an obstacle course while faced with common distractions, including texting, phone calls, and disruptive passengers. 
Teaching those who are still new to driving to ignore notifications and disregard incoming calls until they've parked will have a huge impact on road safety. They're the future drivers of the world, after all, and are likely to pass down the driving precautions they've been taught to practice. 
"People think that it's common for everybody to use their phones all the time, including when they're driving," said Erika Mascorro, a program manager for the WTSC. "I think that a demonstration like this will open people's eyes to the reality of it. 
Between the recent years of 2014 and 2015, there was a 32 percent increase in distracted driving crashes caused by young drivers.
"Young people today don't know any different," said Gina Bagnariol-Benavides, whose sister Jody Bagnariol was killed in an accident involving distracted driving in the summer of 2016. "You haven't had a time in your life when you haven't had an electronic device."
Bagnariol-Benavides, along with Tina Meyer, who lost her son, Cody Meyer, to a similar accident, were two attendants of the event.
The accident that resulted in Bagnariol's death also killed her best friend, Lis Rudolph, and injured five other people. In that moment, taking a selfie was more important to the driver who caused the crash. She walked away unharmed and her punishment was a $550 ticket, which was mailed right to her door step.
"I won't let Jody and Lis' lives be taken in vain," Bagnariol-Benavides said. "I will continue to tell their story to anyone that will listen to me. I now know the importance of what it means to be behind the wheel of a car, how easily someone can be distracted, and the impacts of that. I have been introduced to too many families that have lost people, and that doesn't even touch on people that have been injured or paralyzed." 
The distracted driving law is designed to end all use of electronic devices while driving, eliminating the diversions they cause and decreasing the amount of crashes that occur because of that "ping" that signals a new like on Instagram.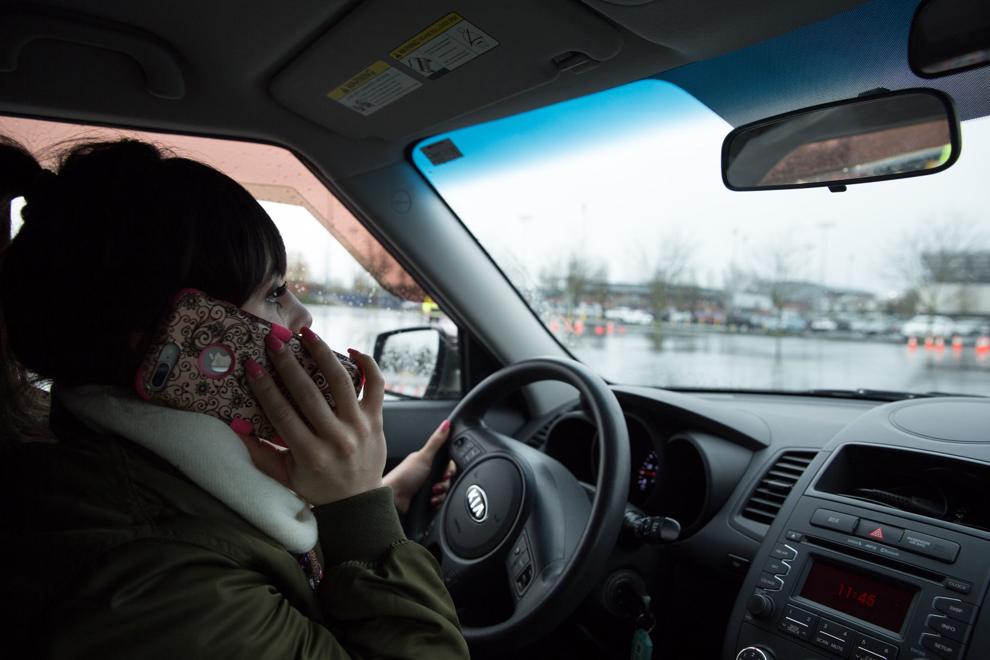 "There is a belief out there that what you do behind the wheel of a car is your right," Bagnariol-Benavides said. "I disagree with that. I think what you do behind the wheel of a car is a privilege and you need to treat it with the utmost respect." 
Reach reporter Leona Vaughn at news@dailyuw.com. Twitter: @vaughn_leona