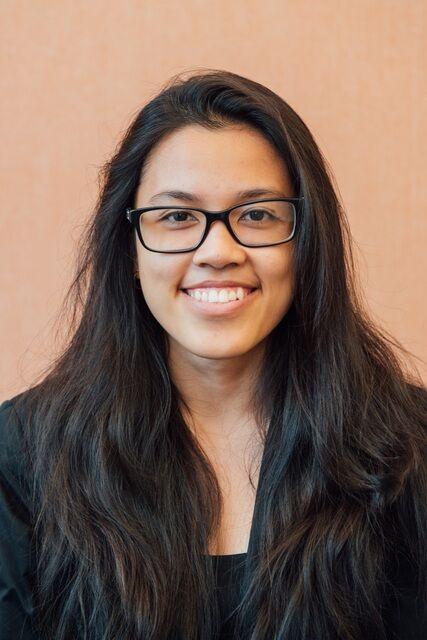 Keri Mallari, a doctoral student in the department of human centered design & engineering (HCDE), recently became one of the 2021 recipients of the Twitch Research Fellowship.
The fellowship, now in its second year, is awarded to graduate students doing work in fields relevant to the live streaming service. The recipients are provided with $10,000 to fund their research and a mentorship with a Twitch scientist. 
They are also invited to a virtual summit at the end of the fellowship, where they will present their research to Twitch's Science and Product teams and the company's CEO, Emmett Shear. 
The fellows are selected based on multiple factors, including "the novelty and quality of their research, their publication record and recommendation letters, and their ability to craft a vision for how their research could help push forward innovation at Twitch," according to the Twitch website.
Mallari's current research project is focused on the feedback that streamers receive from their tight-knit communities. 
"My focus is really around supporting feedback for content creators, and figuring out the best way to do that," Mallari said. "That could involve understanding more about existing feedback and what creators can get out of it, or figuring out how to solicit feedback from the creator's community, and even designing a system for Twitch that can support feedback."
This feedback could take many different forms, Mallari said. It could be more technical in nature, like informing a streamer if their camera quality is worse than normal or if their microphone is too quiet. It could also be focused on the content of the streams, and what the streamer's community likes and dislikes about their content. 
No matter the form it takes, the goal of such feedback is to help streamers address the concerns of their communities. The idea for Mallari's current research project stemmed from previous work she had done on the topic of Twitch streamers and their analytical needs. 
"The first project I worked on when I joined the HDCE program was about understanding the information needs of video game streamers," Mallari said. "We found that there is a need for qualitative feedback. Current Twitch analytics give streamers a lot of quantitative metrics around their streams or their progress so qualitative feedback is something I want to focus more on."
Working with Twitch was a natural extension of not only Mallari's research field of human-computer interaction, but her hobbies outside of her work as well. 
"Throughout high school and my undergraduate years, I watched a lot of Twitch … so I already have the layman's experience, knowledge, and expertise as a member of the community," Mallari said. "I think that gave me a little bit of a leg up in doing research in this space because it's something that I'm already invested in outside of work."
Her previous involvement in the Twitch community has made receiving this fellowship all the more meaningful for Mallari.
"It was really good encouragement to know that Twitch cares about the research that I care about," Mallari said. "It's really cool to have the opportunity to influence something that I've put so many hours in as a community member."
Reach contributing writer Allie Thomas at news@dailyuw.com. Twitter: @allieth0mas
Like what you're reading? Support high-quality student journalism by donating here.