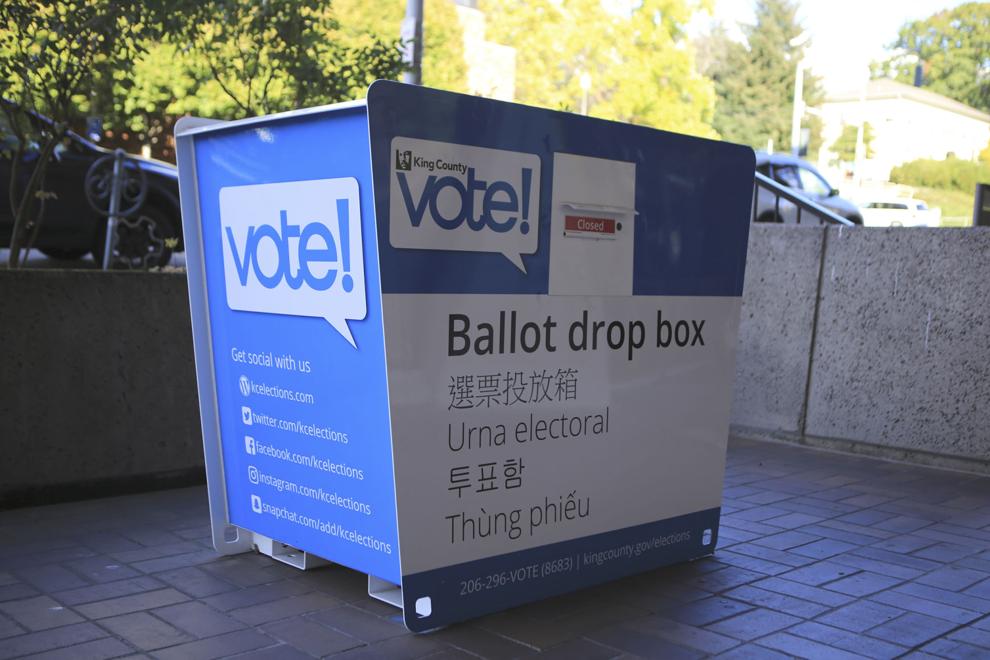 It's officially primary season in Washington. Ballots and voter pamphlets for the Aug. 3 primary election were mailed out last week, and voting will continue until 8 p.m. on election day. 
This year, Seattle mayor, King County executive, two Seattle City Council seats, four King County Council seats, and a number of other governmental positions and ballot measures will be voted on.
Washington uses a "top two" primary format; all candidates, regardless of party preference, are listed on the same ballot. The two candidates with the most votes will advance to the November general election.
Key races for the UW and the U-District
Seattle Mayor Jenny Durkan is not seeking reelection this year, and there are over a dozen candidates vying for the position. Former Councilmember and UW alum Bruce Harrell — who also served as acting mayor in September 2017 — is among the top contenders. 
Seattle City Council Positions 8 and 9, which represent the entire city, are also up for election. Position 8 incumbent Teresa Mosqueda has raised more funds than her opponents and will likely advance to the general election. 
Leading candidates for Position 9 are activist and 2017 mayoral candidate Nikkita Oliver, brewery owner Sara Nelson, and legislative aide Brianna Thomas, all of whom are UW alumni. 
More information on candidates and ballot measures can be found here.
How to register to vote
July 26 is the last day to register online or by mail for the primary election, but you can register in-person until 8 p.m. on election day.
To register online, you need a Washington state driver's license, ID card, or permit.
To register by mail, print or request a registration form. Mail the completed form to your county election office. 
To register in-person, visit your county election office or a vote center.
Where and how to vote
Mail-in ballots need to be postmarked by Aug. 3 in order to be counted. King County Elections recommends mailing ballots by the Friday before election day; postage is not required. 
Drop boxes are open 24 hours, and will close at 8 p.m. on Aug. 3. There's a permanent drop box on the UW campus at Schmitz Hall's north entrance on NE 41st Street. 
"The offices we're considering this year have an incredible impact on our day-to-day life," King County Elections Director Julie Wise said in a press release. "Decisions about our schools, parks, road and transit, criminal justice system, and how our tax dollars are spent are all made at the local level. Now is the time to learn about what's on your ballot and make your voice heard."
Reach Co-News Editor Annie Denton at news@dailyuw.com. Twitter: @anniesdenton
Like what you're reading? Support high-quality student journalism by donating here.