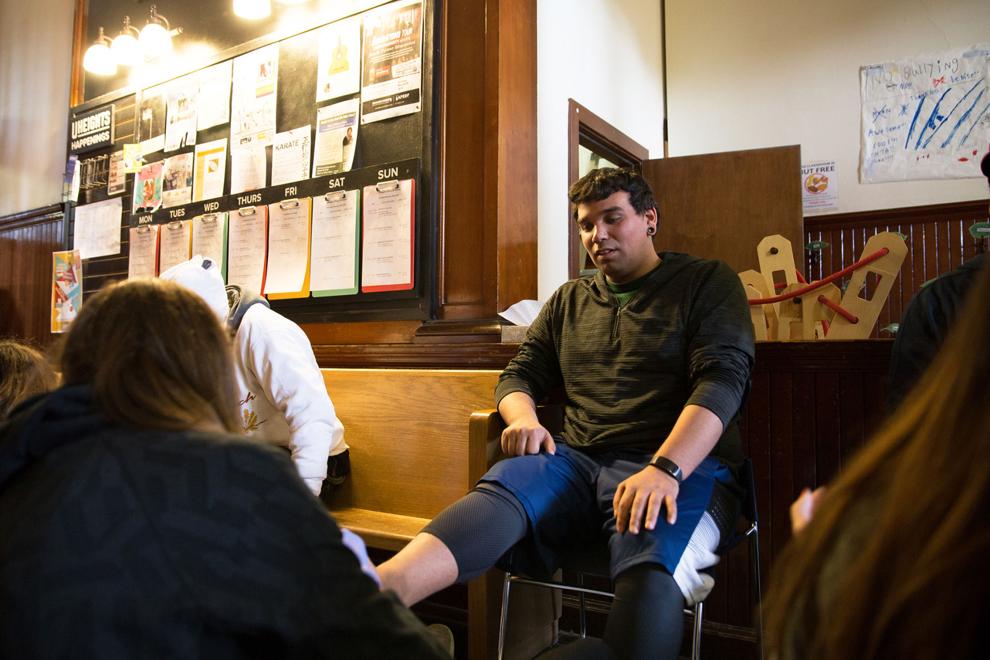 This past weekend, the Doorway Project, a community organization whose goal is to end youth homelessness, invited those who live in the U-District to join them at their second pop-up cafe at University Heights Center.
The Doorway Project partners with many schools at the UW, including the School of Law and the School of Nursing. Their mission is to contribute to ending homelessness for young people in the U-District and provide them with the tools they need to get through the day. 
The organization is a welcoming resource for homeless youths that takes into consideration not only the lack of stable housing arrangements for many young people in the U-District but also their aspirations in life, hoping to build a stronger community inspired by the youth.
"Services don't have to be depressing; they can be fun," said Lisa Kelly, a professor at the UW School of Law and a Doorway Project team member. "That's what we're trying to work towards: having a place that isn't stigmatizing, that young people can come to." 
The Doorway Project's first pop-up cafe, opened to the public last December, was the agency's first community event and kicked off phase one of their plan. 
"We're trying out the pop-up cafe for data collection, but we're also trying out different kinds of models to see what an actual physical cafe and community resource center might look like," UW nursing professor and fellow Doorway Project team member Josephine Ensign said.
Because pop-ups are temporary and flexible, the Doorway Project can more easily experiment with the event and more quickly receive feedback from the community.
This quarter, the Doorway Project performed in-depth, semi-structured interviews conducted by law and nursing students, focusing on youths' basic needs.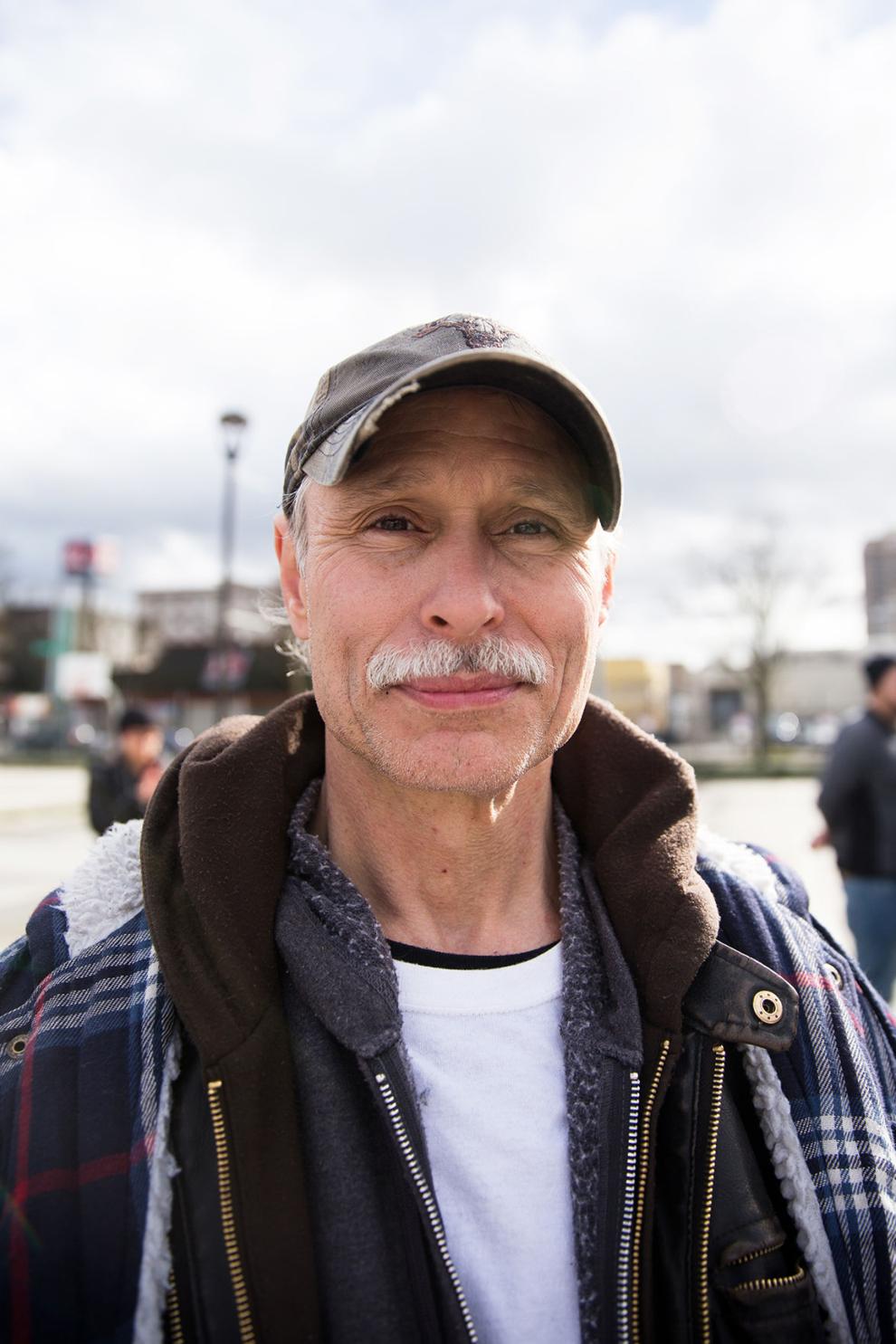 The event featured food trucks, free drinks, and live music, performed by the Give Back Brass Band and Transient Vultures, two Seattle-based music groups.
Art supplies were also set up for community mapping at the pop-up, giving attendees the opportunity to visually articulate their thoughts on their community.
"My understanding is that there's a bunch of research that supports this model," said Kelsey Shamrell-Harrington, a student at the UW School of Law and one of the volunteers at the event. "It's inclusive because even if someone doesn't have literacy, they may be able to draw something."
Adopting a "pay-it-forward" model, the Doorway Project asked participants to donate only what they could.
The event also offered its attendees a chance to receive care from a makeshift foot clinic set up inside the U Heights Center.
Students and volunteers worked the clinic, prioritizing basic foot care since that part of the body is commonly overlooked and failing to properly care for it can lead to health complications in the future, especially among people who are homeless and do not have the option to invest in foot care.
Many schools, including the schools of medicine and nursing at the UW, have taken the initiative to set up foot clinics in homeless shelters in Seattle. Students provide basic services that benefit individuals while also learning and forming a connection with shelter residents.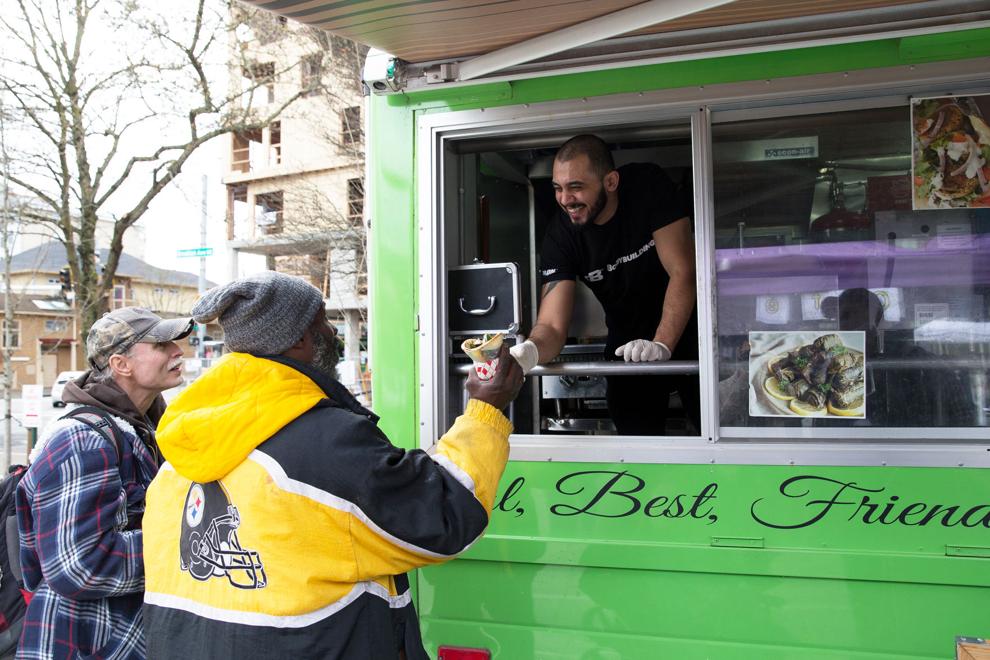 "UW students have really been the ignition behind all of this," Ensign said. "For me, it's satisfying knowing the power that students have to actually do something very positive while they keep learning whatever it is they're learning."
Reach reporter Leona Vaughn at news@dailyuw.com. Twitter: @vaughn_leona.