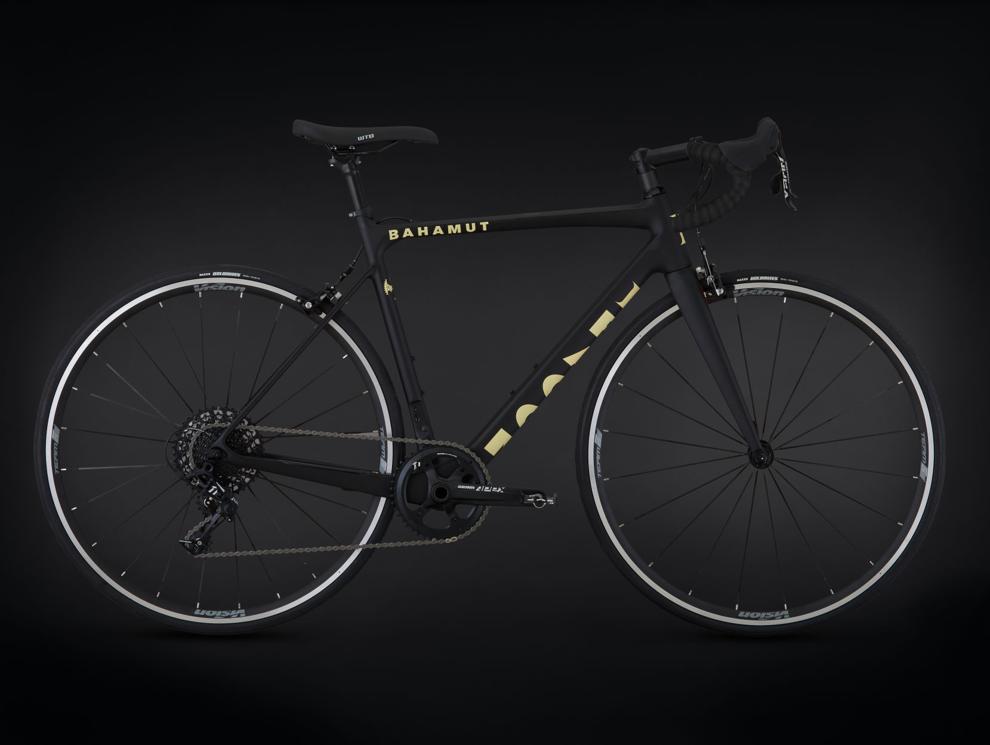 David Engelstein wants to revolutionize how customers purchase high-quality, affordable bicycles by streamlining the production process with his startup, Dragon Bicycles.
"The focus of our business and operations is on efficiency and lean manufacturing," Engelstein said in an interview with The Daily at the Seattle Bike Show Saturday, Feb. 16. "And we want to make bicycling easy."
Engelstein's relationship with bicycles began at the age of 14. Working for Gregg's Cycle in Bellevue as a teenager, his title was simply the "screw boy." It was his first job.
"I would get stuff for them, bit of a gopher, do some bike-work when I got lucky," Engelstein said. "But that gave me my first entrée into it."
Later in life, Engelstein attended the UW, but he didn't pursue entrepreneurship from the start, and he didn't plan to do so when he graduated in 2003. As an undergraduate, he left the UW with degrees in political science and English.
He pursued these two majors as an undergraduate because he found that the prerequisites for those majors during the time were not as involved as some other more demanding programs. This allowed him to take courses from a variety of different departments.
Later he attended Seattle University and graduated with a master's degree in business, but it was not something he had planned from the outset.
"I had passion and drive, but for what, I didn't know," Engelstein said.
From watching Stanley Kubrick films in film appreciation classes to traveling to Mount Everest on a project for a class in environmental science, Engelstein took advantage of the resources the UW had to offer.
"I don't think there's another opportunity where we could have access to such an expansive variety of well-trained individuals," Engelstein said. "There's some of the best in their fields [at the UW]."
After his time at the UW, he joined the family business, a textile manufacturing company based in Kent. As the company's product developer, he had the opportunity to live in eastern Asia working on product development for the company. He worked there until his parents planned to sell the company as they retired.
This transition served as a cue for Engelstein to strike out on his own with a brand new  business for himself to lead.
"I had wanted to take just a little adventure before going into a new business," Engelstein said. "But, frankly, I didn't really know what the business was."
This adventure took the form of a bicycling trip from Seattle to Tijuana, Mexico.  Around this time, Canyon Bicycles, a German company, had just moved to the United States. Engelstein found inspiration in the company's direct-to-customer business model.
"There's no shop anymore," Engelstein said. "That signaled to me that there's time for a disruption, a revolution. It's not just a bike dealer you have to be in to buy a bike."
Upon his return, Engelstein began to work to create a network of contacts of local manufacturers and suppliers in Seattle.
He encountered difficulties designing and developing his website where the goal was to make the process of purchasing a bicycle as streamlined as possible, an important detail that would distinguish him from competition.
"My first run in web development was not good," Engelstein explained. "I wanted to make the entire buying process very easy. We were looking at using IBM Watson and AI, having a conversation with the consumer. We're just not there yet."
After having overcome these hurdles, Dragon Bicycles unveiled its website to the public last Cyber Monday.
Currently, it has one kind of bicycle for sale on their website: a carbon fiber bicycle called the Carbon Road Dragon, which was on display at last weekend's Seattle Bike Show at Centurylink Field Event Center.
At his booth, among the crowd of Engelstein's family and longtime friends was 12-year-old Chana, his niece. She was quick to hand out business cards and bright-red water bottles decorated with Dragon Bicycles' logo, an overhead view of a mechanical-looking dragon.
She only had one word to describe her experience working with her uncle: "Awesome."
Engelstein said Dragon Bicycles has allowed people to come together and talk about their shared passion for bicycling.
"I've really enjoyed talking to people about bikes," Engelstein said. "The first guy we sold the bike to, we talked on the phone for three hours. He's super embarrassed about asking me questions, but I'm always thrilled to help him out."
Reach contributing writer Oscar Rodriguez at development@dailyuw.com. Twitter: @Oscar_Rdrz
Like what you're reading? Support high-quality student journalism by donating here.