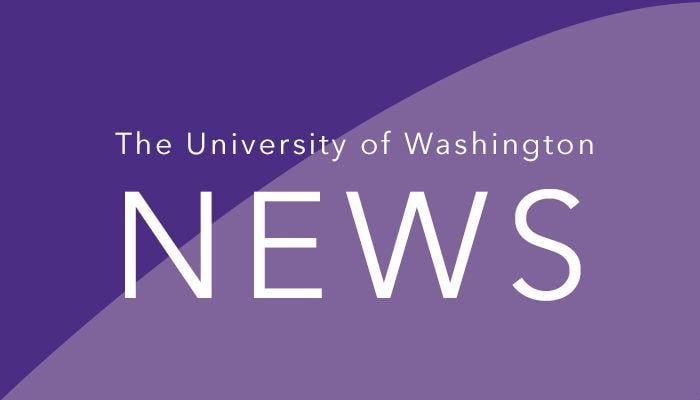 Get the latest on this story here.
A site called "Make them scared UW" allows users to anonymously accuse people of sexual assault and harassment. In less than a week, dozens of allegations have been made against men both within and outside of the UW community.
Since its launch on Monday, Sept. 24, moderators have requested additional information from accusers that they say they are using to vet the allegations.
The Daily learned of the website via a link in an email in which the site's moderators claim to be UW students. Since the moderators first emailed The Daily on Wednesday, Sept. 26, there have been several exchanges.
The creators say they intend to create new roads to address sexual assault allegations and for survivors to bring justice to their assaulters. And while they say vilification is among their motives, the moderators would like to see the website used as a resource for victim safety.
"Our goal is simple: we want to make the world a safer place for people vulnerable to sexual attacks, beginning with college campuses. We want to give victims a sense of justice and rest that other avenues deny them," the moderators told The Daily in an email.
"Although catharsis for victims is part of it, we aren't publishing the names for the sake of that alone. We also want the list to serve as a deterrent for future perpetrators, and as a resource for potential victims to consult for their own safety."
The site published eight names Wednesday, Sept. 26. As of Monday, Oct. 1, there are 41 accusations of sexual assault or harassment. Administrators of the website told The Daily via email that the website has received more than 5,000 page views during this time. However, not all allegations published to date are against students at the UW.
The site's domain name was registered Nov. 29, 2017, with additional security so as not to reveal the identity of the individual who registered it.
The website claims it will update daily as new accusations are brought forward. Those running the website hope it inspires similar projects at other schools, and they have included resources to do so.
"We want to start a movement," reads a page titled "Our Purpose." The creators told The Daily in an email, "We encourage other campuses to adopt our model."
Accusations made on the website that are false are liable for charges of defamation, according to UW School of Law associate professor Zahr Said.
"They're facing considerable risks of a defamation lawsuit by anyone whose name they mention in connection with a criminal behavior or sexual assault that gives rise to civil liability," Said said. "So the very worst possible situation for them, from a liability perspective, is what they're doing."
The website moderators acknowledged that they are aware publishing false accusations makes them vulnerable to libel or defamation lawsuits.
"We hope that anyone whose name was inaccurately posted on our site will let us know so we can remedy the situation. We've verified each claim to the best of our ability, and have not published any claims which we believed to be false," the moderators wrote in an email to The Daily.
Several names have been removed from the list.
The wide range of allegations are attached to the name of the accused and include other identifying information such as workplace or campus affiliations in some cases. In other cases, there is no more than a name, a rape allegation, and a "no" where the website asks if the accuser reported the incident.
Posters promoting the site have appeared around campus this week, including in The Quad, at bus stops, and around Greek row.
Vice President for Student Life Denzil Suite was made aware of the website through one of these posters placed on campus, according to an email he sent The Daily. Though, as of Friday evening, Suite said in an email that, "No determination has been made yet on next steps." And, the university encourages other means of responding to sexual harassment and assault.
"The University strongly encourages anyone with information or concerns about another member of the campus community to contact us directly," Suite said in an email.  
Senior Director of Media Relations Victor Balta deferred to Suite's correspondence with The Daily as the administration's response to the matter.
Victoria Adams, crime victim advocate for the UWPD, recommends several other methods to address sexual harassment and assault. "There are two confidential advocates on campus, SafeCampus, and the King County Sexual Assault Resource Center," Adams said.
"Any of those can support survivors and people experiencing vicarious trauma, and make recommendations for those looking for further engagement in sexual assault prevention and response," Adams said.
Students and faculty can meet with the confidential advocates or other support resources without filing a report. Formal reports can be filed with a number of designated offices on campus, including the UWPD or the UW's Title IX office.
If you or anyone you know is a survivor of sexual assault, King County Sexual Assault Resource Center provides sexual assault-related services.
Reach Editor-in-Chief Andreas Redd, Wellness Editor Manisha Jha, and News Editor Devon McBride at news@dailyuw.com. Twitter: @Aredd44, @manishajha_, @Devonm98
Update: The article has been updated to reflect a clarification from UWPD crime victim advocate Victoria Adams. Adams contacted The Daily to state that she did not mean to express a preference on how a survivors address their experiences.