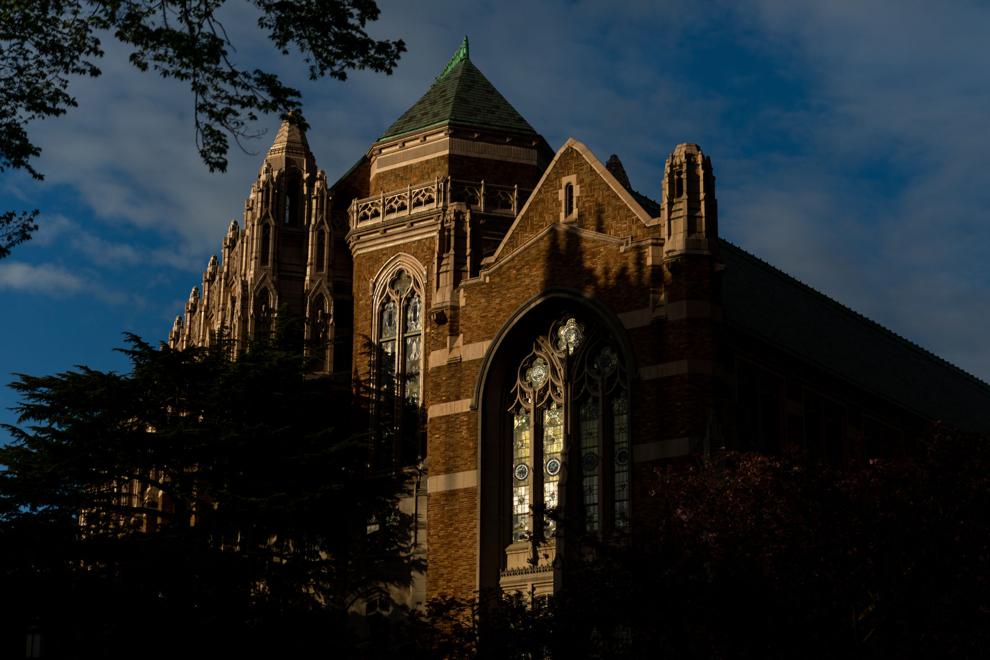 As knowledge of COVID-19 transmission continues to expand, veterinarians and researchers are working to determine how companion animals fit into the equation. A gap in knowledge exists in identifying how susceptible animals are to contracting the disease from their owners and if they have the ability to pass the virus on, infecting other animals.
In efforts to close this gap, a collaborative study between Washington State University, the Washington Animal Disease Diagnostic Lab (WADDL), and the UW's Center for One Health Research has begun testing pets in COVID-19 positive environments for the virus. 
According to Vickie Ramirez, research coordinator from the UW's Center for One Health Research, the primary goal of the study is to determine the frequency of transmission and presence of COVID-19 cases in certain pet species. The secondary goal is to identify practices that increase risk of exposure to pets, including co-sleeping or co-drinking.
The study is still in its early stages, with four negative tests from pets in COVID-19 infected homes in the King County area, according to Laura Lockard, the director of communications for the WSU College of Veterinary Medicine. Lockard expects sampling to ramp up quickly due to the large volume of requests for testing.  
Katie Kuehl, veterinarian and faculty of WSU's Veterinary Clinical Sciences Program, said the first criteria for testing is that a human in the household must have proof of a positive COVID-19 test. The second criteria is species; the team is only sampling species with a risk of transmission which are dogs, cats, ferrets, and hamsters.  
"We have a survey online where we ask questions like: do you sleep in the same bed with your animal, do you kiss your animal, do you allow your animal to drink from your cups or eat off your plate, how many people in the household are COVID-19 positive, are these individuals self isolating?" Ramirez said. "So, we are looking at the types of activities that could lead to increased risks as well."
Then, researchers go out in teams of two for sampling, collecting throat and nasal swabs, along with blood and fecal samples when possible, to submit to WADDL for testing. WADDL developed testing procedures specifically for animals and made sure the supplies and materials used do not detract from the supply of human testing materials, Kuehl said.
"It is a different process altogether, so we are not utilizing what could have been used on a human on a dog or ferret," Ramirez said. 
Kuehl said dogs seem to be dead end hosts while cats are able to transmit the virus to other cats, posing animal to animal transmission risks. There is also limited knowledge on the possibility of cross-species infection.
"What we don't have any evidence about right now but would like to learn more about moving forward is transmission from animals back to humans," Kuehl said.
The good news is that the virus is not as fatal among animal species as it is in humans, Ramirez and Kuehl said. Most pets are asymptomatic and can fully recover from infection. 
"If the animal tests positive, there is no reason to drop your animal off at the humane society," Ramirez said. Pets can face symptoms, such as shortness of breath, coughing, and lethargy.
The Centers for Disease Control and Prevention recommends practicing social distancing with pets just as one would with humans. Animal companions are susceptible to contracting the disease and should be isolated from COVID-19 positive individuals.  
"The main recommendation is to treat your pet as if it's a family member," Kuehl said. "If you have a symptomatic or sick individual in the household try as best you can to keep distance to keep them safe from transmission." 
Lockard updates the raw data set on their website with results weekly. To learn more or apply for testing click here.
Reach reporter Nicole Ursprunger at news@dailyuw.com. Twitter: @nicoleursp
Like what you're reading? Support high-quality student journalism by donating here.