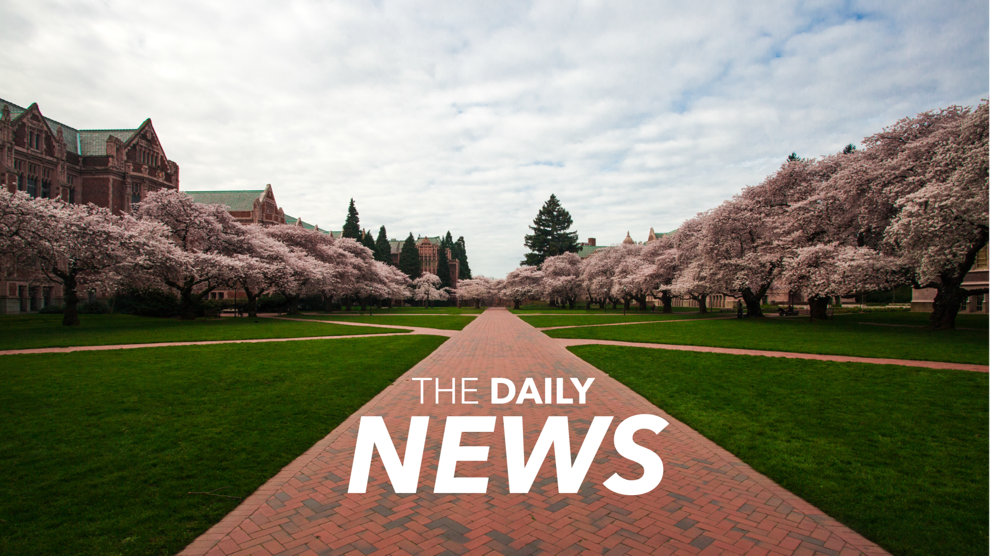 The UK coronavirus variant was detected at the UW Monday in a Seattle student's test from late January, the university's Advisory Committee on Communicable Diseases announced Tuesday afternoon.
The infected student is "doing well and out of their isolation period," Dr. Geoffrey Gottlieb, the chair of the committee said in an email to the campus community. The variant was found in a test conducted by the Husky Coronavirus Testing program.
The variant, which originated in the United Kingdom, is 30-50% more contagious than the more common strain. It is easily transmissible, and requires less exposure for an infection.
"It also means that a small number of cases in a community can more quickly turn into another wave of infections and the reinstatement of health restrictions," the message from Gottlieb read, adding that its arrival on campus is "not unexpected."
Gottlieb urged UW community members to wear a multi-layer mask as well as continued physical distancing and hand washing.
The variant, officially known as B.1.1.7 was first detected in Washington state on Jan. 23 when two Snohomish County residents tested positive for the virus. It was first detected in King County less than a week later, Jan. 29.
The Seattle Flu Study will continue to work with the Husky Coronavirus Testing program to sequence positive tests to track virus variants in the UW community. 
"Our study shows that the U[nited] S[tates] is on a similar trajectory as other countries where B.1.1.7 rapidly became the dominant SARS-CoV-2 variant, requiring immediate and decisive action to minimize [COVID]-19 morbidity and mortality," the authors of a new study wrote this month.
The new variant arrives at the UW nearly a year after the first cases were found at the university. Since Feb. 27, there have been 1,340 cases of coronavirus found in UW community members, the vast majority of which have been among Seattle campus students. In the last 10 days, there have been 11 positive COVID-19 tests among UW students, staff, and faculty.
The Husky Coronavirus Testing program has conducted over 51,000 COVID-19 tests since September. In the last week, just 0.1% of tests have come back positive, compared to 0.8% overall.
Reach News Editors Jake Goldstein-Street and Ash Shah at news@dailyuw.com. Twitter: @GoldsteinStreet @itsashshah
Like what you're reading? Support high-quality student journalism by donating here.