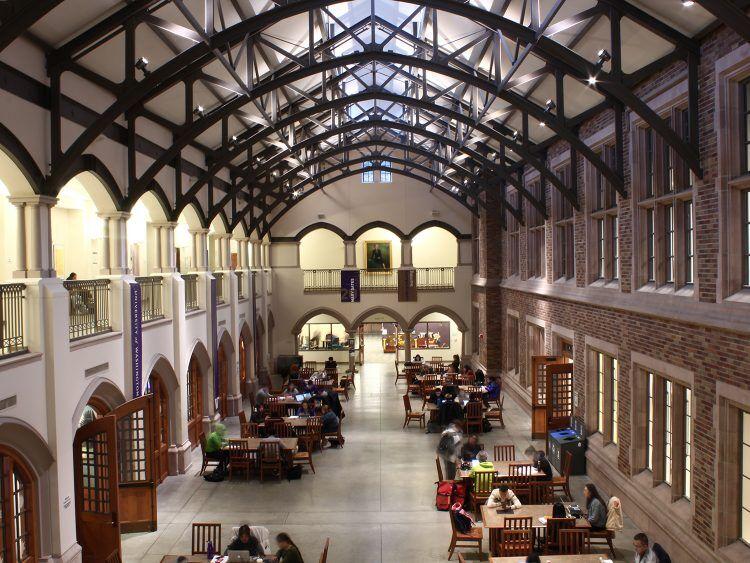 With the promise of in-person college this fall, students will once again be roaming campus in search of food, classes, and community. First-years will have an introduction to the UW through orientation, First Year Interest Groups (FIGs), and Dawg Daze, but another group of students will also be coming to campus for the first time.
"Despite them having a whole year's worth of classes, second-year students will be coming in with a completely different college experience," Ryan Burt, director of Academic Support Programs, said. "They'll have the knowledge of someone who's been to UW, but not on campus."
The second year is historically when students are the most vulnerable in college, as they enter the "sophomore slump." This year, the sophomore slump is coupled with greater inexperience with campus and college life as the COVID-19 pandemic has kept students off-campus for their entire first year. These concerns have been brought up by UW departments and students alike, and the consensus is that the incoming second-year class is unique.
"I was talking to a second-year student about how they felt as a student, and they said they felt like a transfer student more so than a returning sophomore," Kent Vo, student coordinator of Advising and Orientation, said.
The efforts made by faculty and staff to address the concerns of second-year students have been wide-reaching, with members of Undergraduate Academic Affairs, Academic Support Programs, and First Year Programs (FYP) creating programming and curricula devoted to helping second-year students feel prepared to tackle in-person college.
Programs like the Springboard Initiative, which is based on addressing the historical concerns of the slump, have been piloted this year in hopes of establishing more permanent programs for second-year students in the future. The Springboard Initiative offered classes on research and resilience in college, among other programming, to help students feel more connected with their classmates.
Such programs were devoted to connecting students with faculty members and upperclassmen to help rising second-years find their footing at the university. Other efforts like upcoming Dawg Daze events for second-years are intended to push second-years to build friendships among themselves and the larger UW community. 
Existing programming like Academic Support Program's peer tutoring center CLUE and coaching services like Academic Success Coaching have also had to adjust to an online environment.
"Increasing accessibility for our programs was our priority, but we found students were coming back to the meaningful connections they made with our tutors and coaches," Burt said. "I like to think that peer-to-peer connection is the saffron to our sauce, and we couldn't make this paella without it."
Academic Success Coaches have shifted their focus to providing a space for students to engage with other undergraduates. Throughout the pandemic, Academic Success Coaches held free webinars and coaching sessions for students who wanted guidance on picking majors, classes, or even making friends over Zoom. 
Similarly, FYP has led efforts to connect first- and second-year students to others through initiatives like Mongoose and programs to get second-year students involved with on-campus living. These were developed in tandem with students and faculty, with the hope that programming directed towards second-year students would make them feel more at home.
"For people like myself, who are first-generation college students that felt out of place, I think that everything we do is meant to give students the best experience they can have," Vo said. "I think that students coming back will find a table full of new friends in the fall where they feel as welcome as I do now."
Correction: An earlier version of this article misstated the name of Undergraduate Academic Affairs as University Academic Affairs.
Reach reporter Andy Chia news@dailyuw.com. Twitter: @GreatBaconBaron
Like what you're reading? Support high-quality student journalism by donating here.