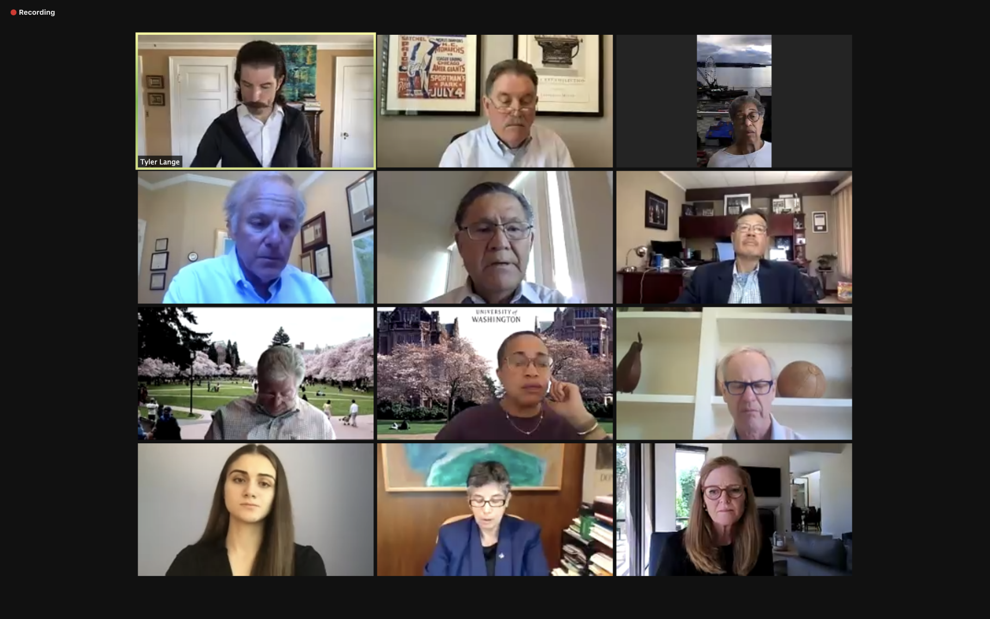 The UW Board of Regents (BOR) met May 13 to address concerns regarding the COVID-19 pandemic and the transition back to in-person learning, along with examining an increase in tuition for the 2021-2022 academic year. 
During the initial public comment period, graduate academic student employees voiced their concerns about compensation, especially during the pandemic, which disrupted many students' plans to conduct research on campus and introduced new expenses like parking fees for driving personal vehicles to campus in lieu of taking public transit, for those who still worked on site.  
The students' presentations unanimously emphasized that their work as teaching assistants, research assistants, and other roles across the UW enabled the university to achieve high prestige nationally. Their pay, however, was not adjusted for inflation, and students continued to pay building fees for services they could not access. The union is currently in negotiations with the university.
Despite the pandemic's disproportionate effects on underrepresented student populations, UW President Ana Mari Cauce and members of the Board of Regents praised UW's management of the pandemic relative to other, better-funded schools.  
"Everyone is working exceptionally hard to finish this quarter strong," Cauce said. "This pandemic has taught us that nothing is certain … We are going forward with a lot of confidence and a lot of energy." 
The BOR also reviewed the projected increase in operating costs in the 2022 fiscal year. 
This change would be funded by a proposed increase in tuition of 2.8% for resident undergraduates and 2% for all other students. Cauce said low-income students would not see a change in cost.
"Those students who will be paying the increase are those who are already getting a heck of a bargain at the University of Washington," Cauce said.  
The meeting did not cover how the UW would determine which students would qualify for the current tuition rate versus the recommended increase. 
The next set of meetings for the BOR will be June 9 at 5:30 p.m. and June 10 at 8:30 a.m. The form for public comments will open June 4 at noon.  
Reach contributing writer Julie Emory atnews@dailyuw.com. Twitter: @JulieEmory2
Like what you're reading? Support high-quality student journalism by donating here.