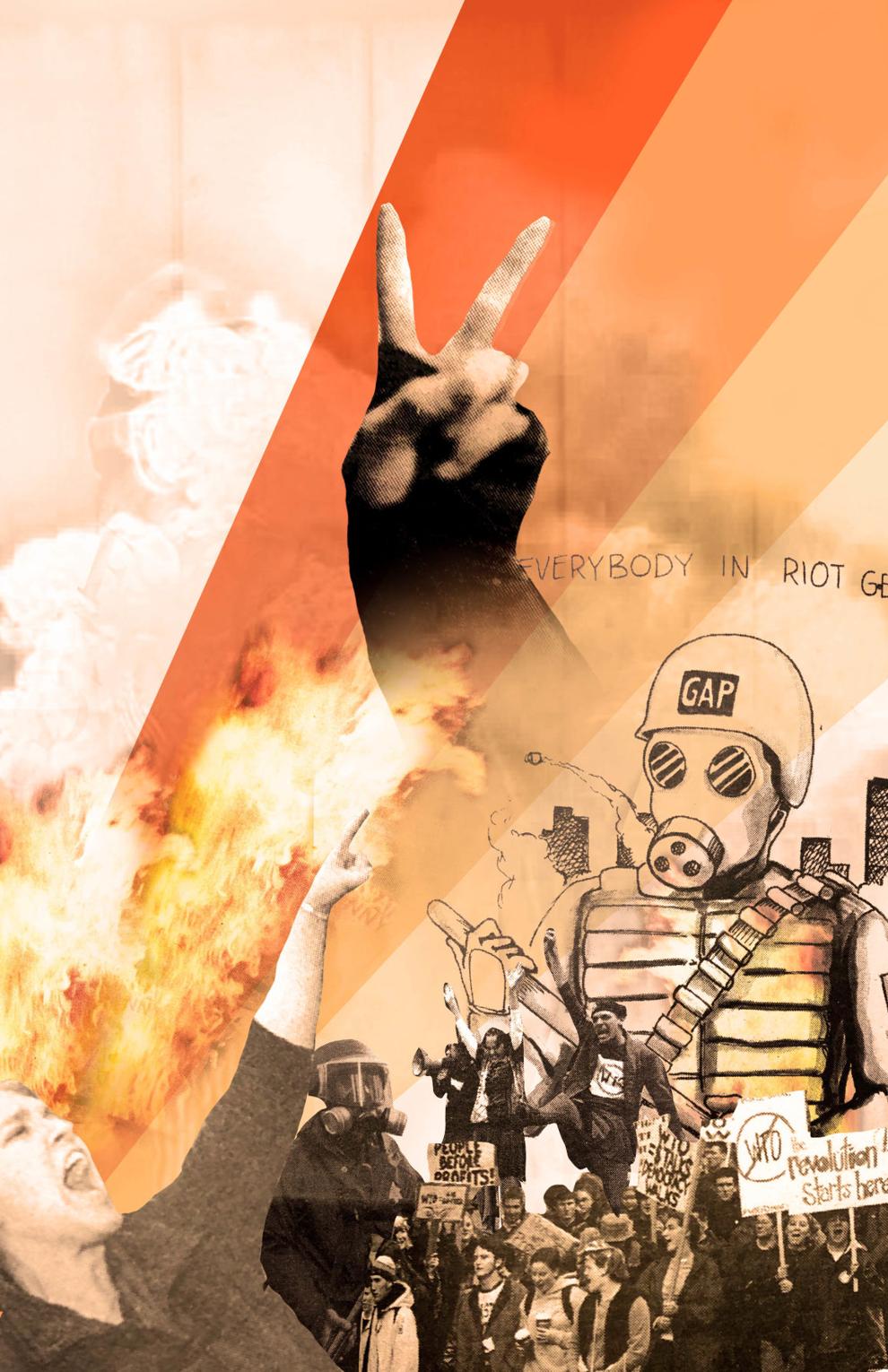 Depending on who you ask, the World Trade Organization's (WTO) 1999 conference in Seattle was either a shining example of global cooperation in the 21st century, or a celebration of corporatocracy and the squashing of human rights, the environment, and entire communities.
The WTO is the world's largest international economic organization and works with national governments to negotiate and enforce trade agreements. Critics deride its lack of transparency and unelected leadership, claiming the organization views human rights and environmental protections simply as barriers to capital gain. In fact, in preparing for the WTO's arrival in 1999, The Daily printed the following:
"For those who don't know, the WTO is a new organization composed of every big shot fat cat in the honkey world (and Japan too). They are all meeting to make the world a giant MacDonald's, where you are going to make $4.75 an hour and like it!"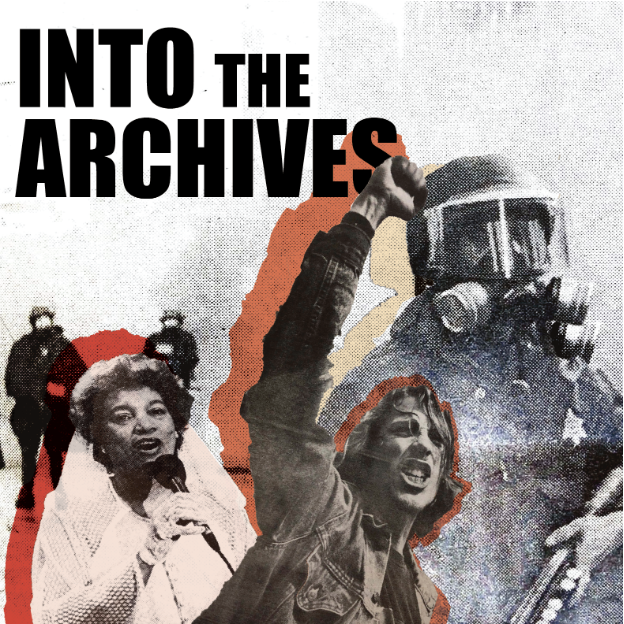 At the turn of the century, the WTO's meeting, or Ministerial, slated Nov. 30 to Dec. 3 at the Washington State Convention Center, was met with intense backlash. That first day would be cemented in history, known in activist communities simply as "N30."
"N30" started with peaceful planned demonstrations, but at 10:30 a.m., canisters of chemical gas landed among the protesters and all hell broke loose. 
SPD's naiveté
"Seattle has a long history of handling political demonstrations, including civil disobedience and occasionally violence," former Seattle Chief of Police Dr. Norm Stamper recalled telling his officers in preparation for the WTO protests.
In over 11 months of planning, the SPD engaged in 22,000 hours of meetings and doled out over 11,000 hours of training in plans and tactics outlined in "thousands upon thousands of documents." Preparations were crowned by a "voluminous" operations plan and backed by a contingency plan.
At the time, Stamper and his leadership considered violence associated with international conferences as a "European phenomenon."
As the SPD would come to learn, it was not. 
Stamper continued: "I believe that my naiveté was on display during WTO."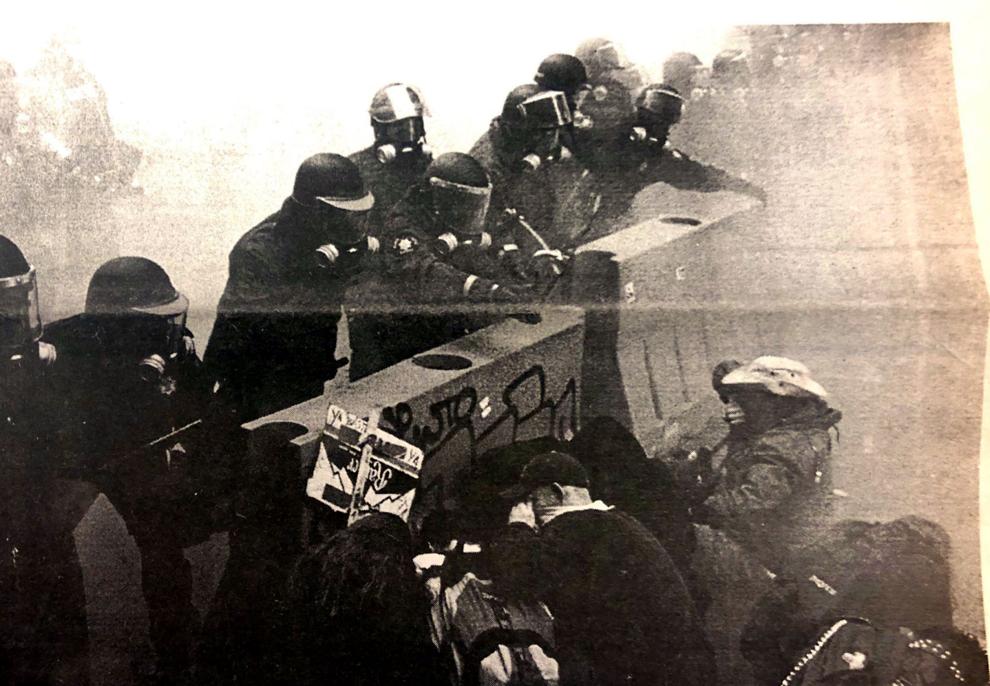 Seattle prepares for direct action
To activists like John Sellers, the selection of Seattle as the site of the WTO Ministerial was a dream come true.
Sellers is the president of The Ruckus Society, which trains activists to engage in a form of civil disobedience known as direct action. Direct action includes climbing buildings, hanging banners, forming blockades, and more. 
According to Sellers, Seattle was the epicenter for direct action movements. In choosing Seattle, he said, the WTO was "choosing to host themselves in a city where we could get thousands and thousands of direct action activists within a day's drive." 
At a live taping of the Crosscut Talks podcast earlier this month, Sellers recalled the plans for Nov. 30. He estimated that 5,000 trained direct action practitioners showed up, later joined spontaneously by 5,000 more. Thirteen autonomous direct action groups intended to blockade intersections around the Convention Center to prevent the WTO delegates from getting to the Ministerial.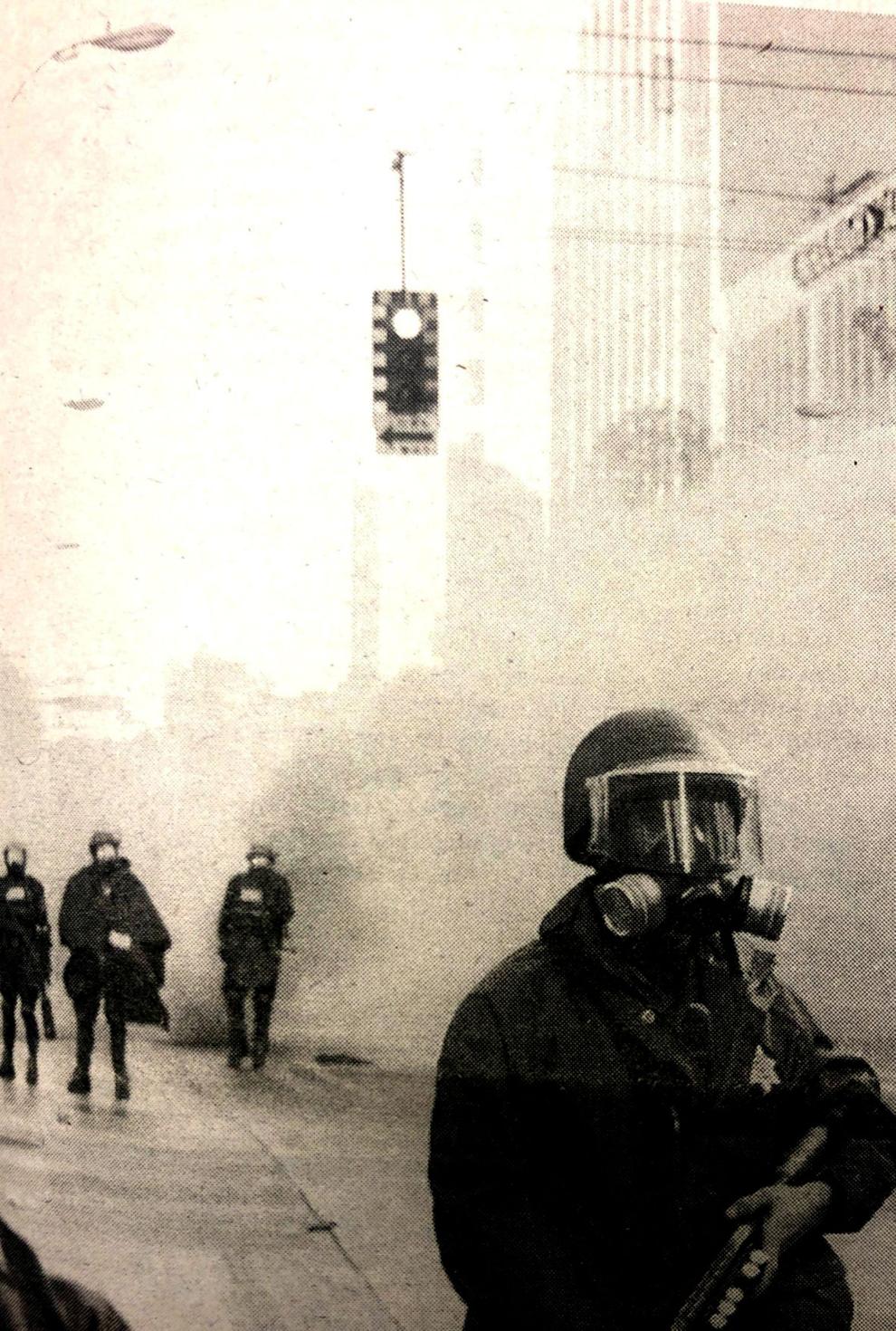 According to Sellers, between protest art, giant puppets, political theater, anarchist cheerleaders, and the tractor-trailer sound system provided by the Teamsters labor union, "it was one of the best protest parties I'd ever been to."
Around the city, other protests ran simultaneously, like the American Federation of Labor and Congress of Industrial Organizations' (AFL-CIO) labor march, whose numbers were upward of 40,000. 
The protests were both peaceful and successful. By 8 a.m. Nov. 30, according to the city's WTO timeline, vehicular and pedestrian access to the Convention Center had been shut down, and protesters were ecstatic. Despite the disruption, Stamper said, the attitude among the SPD was still largely one of "we got it."
Things fall apart
But by 10 a.m., it became clear to the SPD that they were slowly losing control over the situation. Police needed the intersection of 6th Avenue and Union Street clear to ensure passage for emergency vehicles.
According to Stamper, police had planned with protesters to conduct a televised mass arrest there, but the unexpected arrival of other protesters from other parts of the city complicated matters. 
"We spoke to the leaders [whom] we had been meeting [with] that week and said, 'All bets are off," Stamper said. "'Sorry, but you can see, we are overwhelmed.'"
The SPD was faced with a rapidly deteriorating situation in a strategically vital intersection.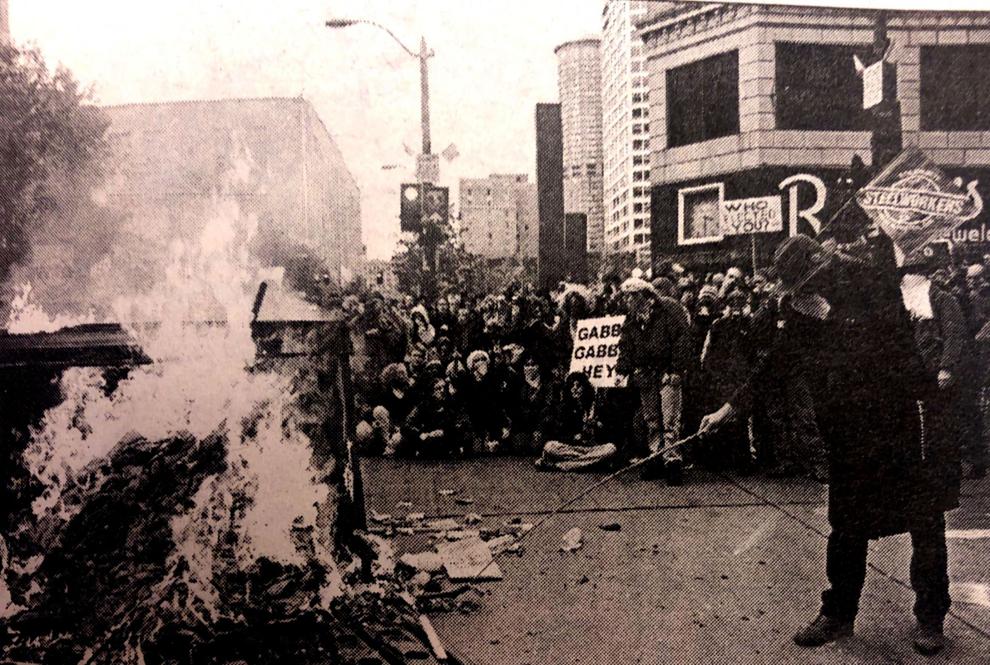 "I made the biggest mistake of my career on Tuesday of that week, when I authorized the use of chemical agents against nonviolent and, indeed, non-threatening protesters," Stamper said.
"Dealing with stormtroopers"
Sellers remembers being at 6th Avenue and Union Street and watching the police don their riot gear.
"When I saw them starting to put their gas masks on, that was when I knew we were really in trouble," Sellers said.
Prior to that moment, protesters like Sellers had cordial relations with the police. 
Sellers had even met with the sergeant commanding the intersection that day, saying he "seemed like a super solid guy."
"It was really sad to see him have to accept these orders he was getting from above his head and pull that gas mask down over his eyes," Sellers said. "Once those gas masks come down, it's like you're not dealing with humans anymore. It's like you're dealing with stormtroopers." 
Not long afterward, Sellers said, "the tear gas and pepper spray started flowing freely, and it just became a melee." 
By that time, delegates had already been advised to stay in their hotel rooms until peace could be restored. By noon, the Ministerial's opening ceremonies had been canceled. 
The SPD quickly gained the upper hand.
"When they're using brute force and chemical weapons, you can only last so long," Sellers said. 
The Ministerial begins
In the following days, tensions remained high. Although the Ministerial began meeting as scheduled Dec. 1, it ended two days later having failed to reach consensus on many important issues.
The National Guard was brought in to enforce the SPD's "no protest zone" around the convention center, which resulted in over 200 arrests, according to the SPD's after-action report (AAR). Over a thousand protesters blocked access to the East Precinct police station and were dispersed around 3 a.m. with tear gas, pepper spray, and rubber bullets. 
Although many media outlets highlighted the violence perpetuated by anarchists, Stamper still traces the chaos back to his fateful decision.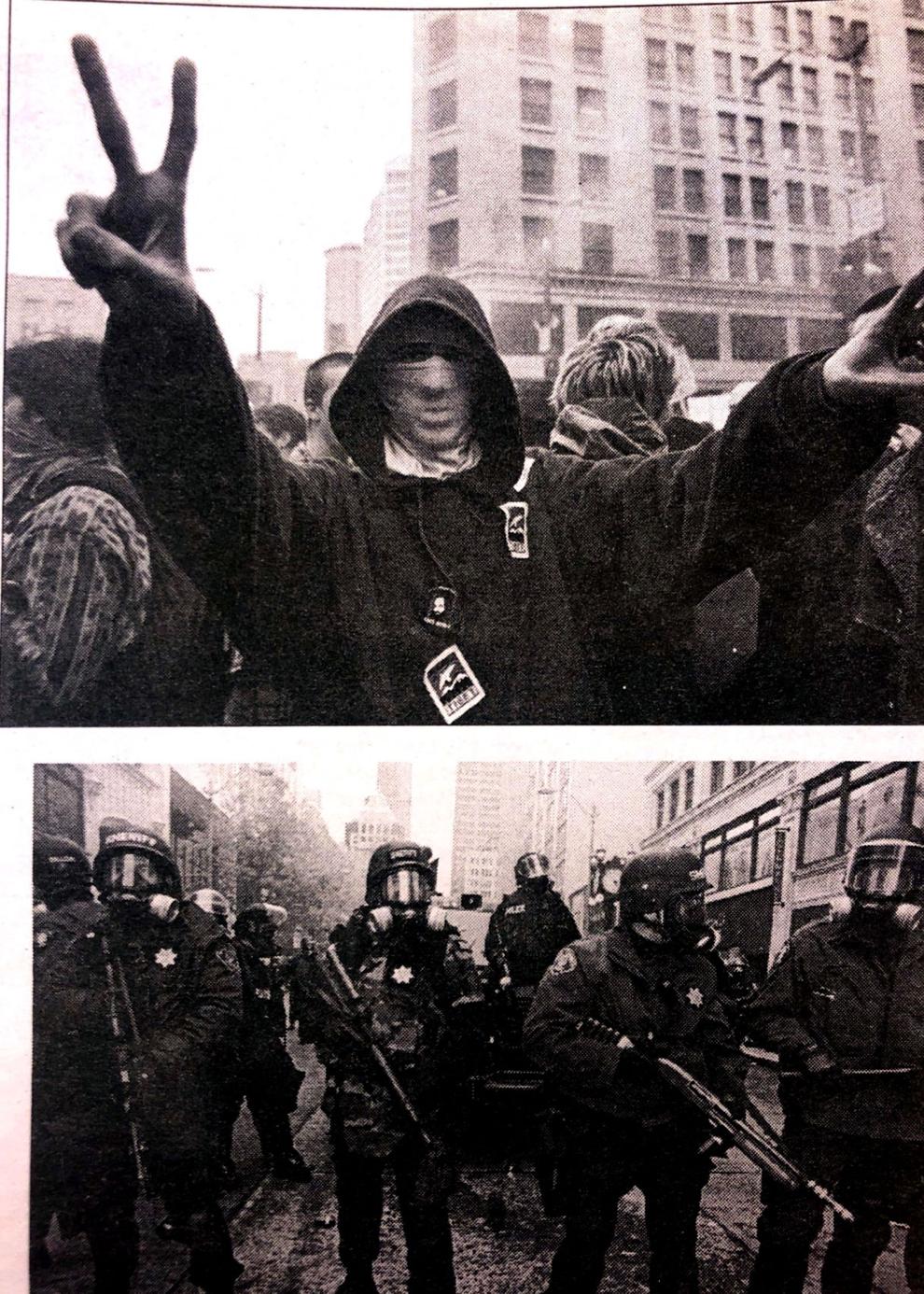 "If you tear gas nonviolent, non-threatening people ... you're going to refocus from free trade, fair trade, economic policies, global issues of geopolitical importance and so forth to the police department," Stamper said. "A great deal of the anger was redirected from globalization to the Seattle Police Department."
Just days after making one momentous decision, for better or for worse, Stamper decided to make another. On Sunday, he resigned. 
"I just absolutely believe that I am responsible for what happened on that morning," Stamper said. "And what happened on that morning is what blew everything to smithereens." 
In the end, Stamper believes that Seattle should never have hosted the WTO in the first place. Even with more time to plan, there simply weren't enough officers in the Seattle metropolitan area to control the protests effectively. According to the AAR, a total of about 1,700 officers were expected to police upward of 40,000 protesters. 
How N30 shaped the United States
Although it's been 20 years since N30, we are still learning how the three-day "Battle in Seattle" has impacted our nation. 
To Dr. Eva Cherniavsky, a UW English professor who studies free trade, the WTO protests mainstreamed the idea that capitalism has failed in many ways and created the language we use today to discuss those failures.
"It was a really novel thing in American culture, which had always had, at most, a reformist relation to capitalism in terms of mainstream discourse," Cherniavsky said.
According to labor historian and UW professor Dr. James Gregory, the protests also marked one of the first times that national labor groups, including the largest union organization in the United States, supported a progressive agenda. The WTO left indelible images of union workers alongside environmentalists clad in sea turtle costumes and the catchphrase, "Teamsters and turtles, together at last."
After the WTO protests, human rights lawyer Michael Withey won a class-action lawsuit, arguing that the SPD violated the constitutional rights of the 200 people arrested inside the no-protest zone. Withey says that the inclusivity of the WTO protests foreshadowed the intersectionality that modern movements like the #MeToo movement, the immigrants' rights marches, and the Women's March demonstrated.
Stamper believes that the protests illustrated a deepening divide between police and the people they are sworn to protect. He believes that the police must be partnered with the community. Although the force may not be receptive to it, he said, citizens have the right to regulate their police.
"What's wrong with citizens being involved in the investigation of citizen complaints? What's wrong with legitimate citizen oversight, with teeth?" Stamper asked. "What's wrong with citizens teaching in the academy, riding along with officers, being really involved in all aspects of police work?"
Dr. Michael McCann, a UW political science professor specializing in social movements, is "reluctant" to say that the WTO protests were the "first" of any kind, noting that protests that clash with law enforcement are as old as the country itself. 
The most novel thing about the WTO protests, he said, was its effective use of emerging communications technologies like the internet, but even that misses the most important topic. 
"The key question isn't what they achieved," McCann said. "The key question is not, 'How do they do it?' It's whether they leave a legacy of inspiration for other people to pick up on and do it in a different way in a different time. And that's what I think WTO left: an incredible image of activism and aspiration."
Reach contributing writer Matthew Hipolito at news@dailyuw.com. Twitter: @hipolmat
Like what you're reading? Support high-quality student journalism by donating here.