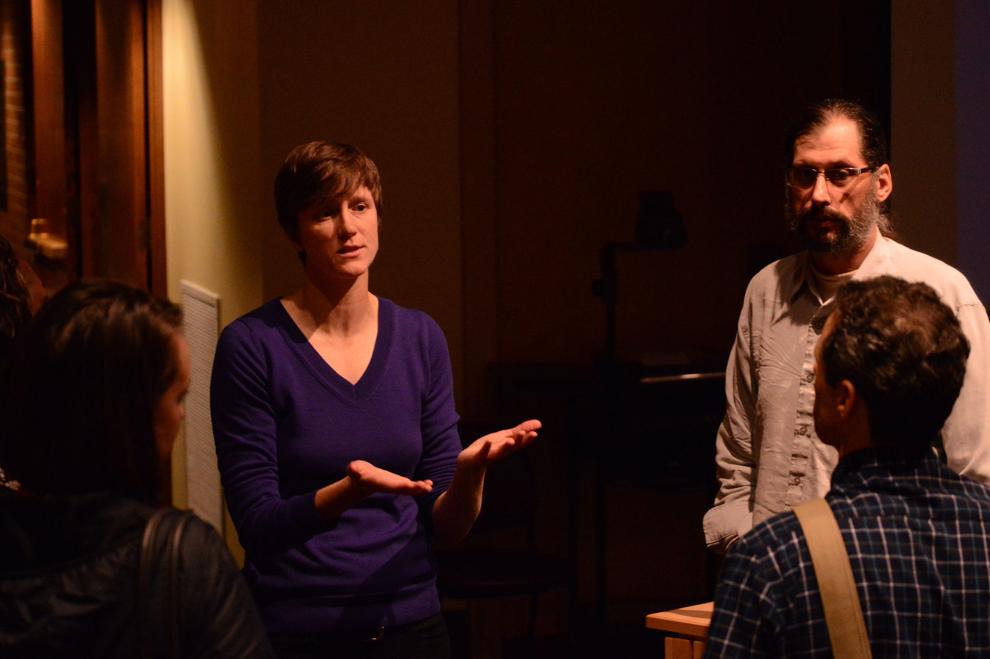 Experts from the Election Integrity Partnership (EIP) identified partisan news and social media as prominent culprits of facilitating the spread of misleading or false information during the 2020 election at a panel last week. 
The EIP was launched last summer as a collaboration among institutions devoted to studying the spread of misinformation and disinformation in the social media landscape. 
Kate Starbird, an associate professor in the UW's department of human centered design and engineering, stressed the "participatory nature" of disinformation, recognizing that former President Donald Trump's constant claims of election fraud directly encouraged his supporters to seek out evidence of a rigged election. 
"President Trump and his campaign didn't just prime his audience to be receptive to narratives of voter fraud, they inspired them to produce these narratives themselves, and then echoed those false claims back to them," Starbird said.
Emerson Brooking, a senior fellow at the Atlantic Council's Digital Forensic Research Lab, said disinformation was spread through both a "top-down" process, in which right-wing influencers deliberately provoked their bases with suggestions of election fraud, and a "bottom-up" process, in which individuals shared evidence of what they believed to be a stolen election, eventually grabbing the attention of those right-wing influencers through social media channels.
As a case study of a combined top-down and bottom-up process, Starbird retraced the trajectory of the SharpieGate theory, a conspiracy that suggested Trump voters were being disenfranchised by being forced to use Sharpie pens. Early rumors began with people finding that Sharpies bled through their ballots.
"Initially, there was this tone of concern … people were worried their votes wouldn't count," Starbird said. "Later, that concern changed to suspicion, using leading questions to suggest that there was potentially fraud. Eventually, the discourse shifted to explicit accusation."
Starbird said there were over 700,000 tweets that contained the word "Sharpie" in relation to the election, voting, or ballots.
"These people really feel they were disenfranchised ... that their votes maybe didn't count because they were using Sharpie pens," Starbird said.
The narrative took off on Twitter as a handful of prominent right-wing influencers, including conservative activist Charlie Kirk and Trump's two adult sons, pushed the idea to larger audiences. 
Andrew Beers, a doctoral student researching misinformation and polarization on social media, emphasized the role of "repeat spreaders," social media accounts and websites that were widely shared in multiple "incidents of false or misleading content about the 2020 election."
Beers noted the greatest spreaders of disinformation on social media included Donald Trump, Sean Hannity, James O'Keefe, and other far-right "self-described news sources."
"We want to be clear: people of any ideology can spread misinformation," Beers said. "That being said, the great majority of misinformation we collected data on was spread by pro-Trump accounts, and the influential, repeated misinformation spreaders we [documented] are almost entirely pro-Trump."
The pro-Trump repeat spreaders shared a similar audience, forming a right-wing "misinformation ecosystem." Verified Twitter accounts comprised a huge segment of repeat offenders and were responsible for much of the misinformation spread during the election, according to Beers.
Four of the identified accounts were suspended following the election, but Beers said many remain active on the platform and have since spread false stories about the January insurrection.
Reach Assistant News Editor Annie Denton at news@dailyuw.com. Twitter: @anniesdenton
Like what you're reading? Support high-quality student journalism by donating here.