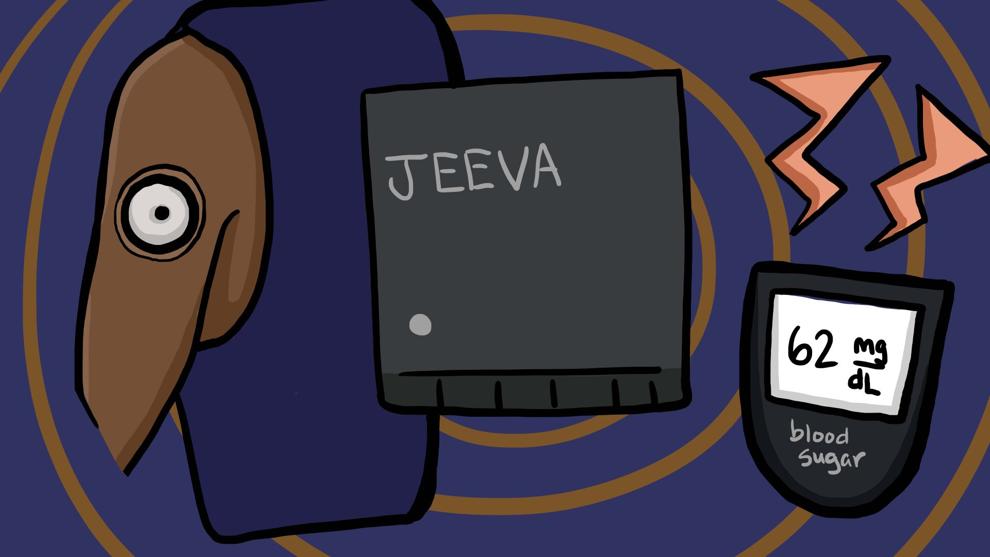 Jeeva Wireless, a startup based out of the UW, recently announced the creation of its Parsair chip. This chip, which is inserted into Internet of Things (IoT) devices to enable wireless communication capabilities, utilizes Jeeva's innovative technology to decrease power consumption to 100 times less than a typical Bluetooth device. 
What is the secret to Jeeva Wireless' success? Co-founder and UW professor Joshua Smith explained Jeeva's focus on "changing how communication happens in order to drastically reduce power consumption." 
The core of communication lies within the relationship between an IoT device and the base station. Transmitters in both send radio wave frequencies to communicate with each other. 
"That set up is actually very asymmetrical," Smith said. "The phone is very energy constrained, [but] the cell phone base station is not particularly energy constrained because it is plugged in." 
This pushed the researchers to ask how they could take advantage of this asymmetrical setup to save power, leading Jeeva to their innovative technology. 
"The idea is you have the plugged-in side be the only thing that is going to generate a radio wave," Smith said. "And this side [the IoT device] is just going to communicate by reflecting those radio waves."
Jeeva CEO Scott Bright attested to Jeeva's revolutionary technology after years of industry experience. 
"I think it's going to change the world," Bright said.
Vamsi Talla, co-founder and chief technology officer at Jeeva, shared some of the difficulties the company faced in working with hardware when employees were redirected to remote work. 
"The first few months were tricky because we had hardware that needed to be shuffled around, so we had some places where folks can meet, socially distance, and drop off hardware and pick up stuff," Talla said. 
These locations ranged from the temporary office Jeeva bought to employees' home offices and garages. Despite these obstacles, Jeeva continued operations with the breakthrough of its first semiconductor chip, Parsair, in May 2021. 
"There is so much that gets involved in building a company around a technology," Bright said. "So my advice is follow your passion … there will be a need for passionate people across the spectrum, and if you can relate to others and help them learn your perspective you're going to find a place. At heart, this is the type of culture that Jeeva really tries to embrace." 
Talla and Bright emphasized the flexibility and ingenuity needed to develop revolutionary technologies like Parsair necessitate a multitude of expertise and perspectives.
"I think there is an endless possibility for stuff that we can do with this technology," Talla said. "Right now we are really focused on building a business based on this chip — that's a fraction — raise money, and scale up from that."  
Reach contributing writer Julie Emory at news@dailyuw.com. Twitter: @JulieEmory2
Like what you're reading? Support high-quality student journalism by donating here.