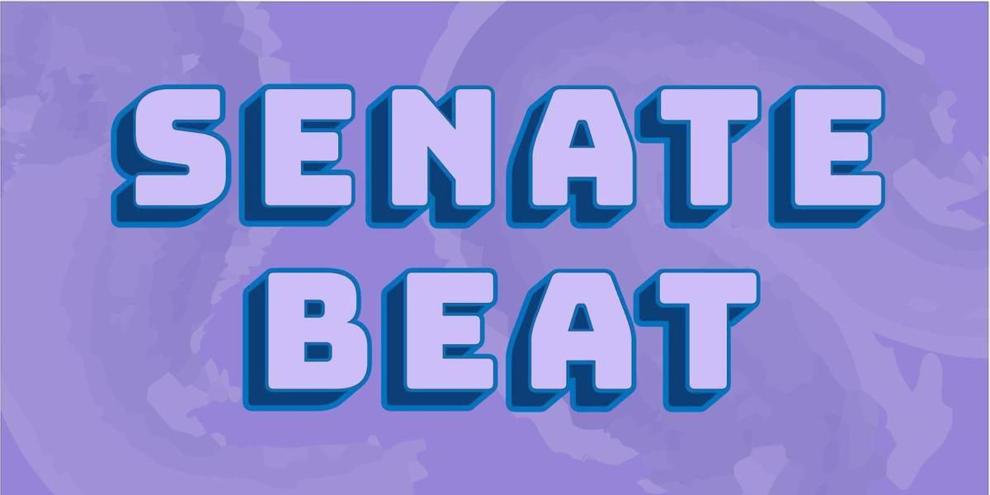 Candidates for the ASUW Board of Directors (BOD) spoke at an ASUW Senate forum Tuesday, speaking on issues including diversity, accessibility, and the transition to in-person school.
All candidates are running unopposed under the unofficial Uplift UW ticket. Election Administration Committee (EAC) policy states official tickets are not recognized by the ASUW or EAC.
Presidential candidate Mustapha Samateh said his top priorities include advocating for more equitable campus policies, expanding support for transfer students, and expanding U-PASS programs.
Samateh hopes ASUW can take advantage of lessons learned from the past year.
"I know that 2020 and 2021 have been really difficult years," Samateh said. "But it tells us if we mobilize together, there are a lot of positive changes we can make."
Samateh is vice speaker of the student senate and recently sponsored a measure creating a joint resolution process for ASUW and the Graduate and Professional Student Senate.
Vice presidential candidate Kaitlyn Laibe said she wants to expand support for ASUW employees and update language in ASUW bylaws to "create a more inclusive environment."
"I've spent two years working closely with ASUW, and I've seen the way it can impact some students' lives," Laibe said. "My goal is to make that positive impact a campus-wide experience, starting with internal organizations."
Lukas Illa, candidate for director of university affairs, is running on a platform which includes incentivizing remote-learning technologies, increasing the diversity credit requirement, and expanding holistic admissions to all departments.
Though university-wide admissions are performed holistically, majors and departments have independent admissions policies. Illa said this creates equity issues, particularly for transfer and nontraditional students.
Director of campus partnerships candidate Michael Saunders said he hopes to reduce the university's reliance on the UW Police Department (UWPD) by expanding mental health responders and support.
"We need to make sure UWPD isn't responding to mental health distresses," Saunders said. 
Saunders is a co-sponsor of a recent measure calling for the UWPD and UW to break all ties with the Seattle Police Department.
Director of diversity efforts candidate Shewit Alemayehu said she plans to focus on developing programming to expand student understanding of diversity, which would begin with adding diversity evaluations to existing course requirements and expanding the diversity credit requirement.
Director of internal policy candidate Nicole Hishmeh said she plans on increasing accessibility of ASUW operations by collaborating with the Student Disability Commission and reuploading ASUW records to a screen-reader to accommodate students with visual impairments.
Hishmeh's platform includes creating a "hired student defender position" from Student Legal Services or the UW School of Law to defend students unable to provide a lawyer for themselves.
Director of programming candidate Ruba Ayub said she hopes to draw on her experience as a daughter of Muslim immigrants to uplift marginalized groups. 
Ayub has plans to collaborate with RSOs and community-led organizations to develop healing circles and informational workshops to "increase engagement and representation of marginalized communities."
Director of community relations candidate Geeta Iyer said she hopes to "create a protected seat for transfer students in the ASUW Senate, and maintain an online option for that seat."
Iyer's platform includes "increasing accessibility of off-campus housing," which she explained would mean providing more support both for finding housing and for landlord-specific issues. 
Voting opens Monday, May 3 and closes Wednesday, May 5. Visit the ASUW elections website for more information on voting and candidates.
The ASUW Student Senate meets via Zoom webinar on Tuesdays from 5 p.m. to 7 p.m. PST. The meeting link can be found on the senate website. 
Reach Assistant News Editor Annie Denton at news@dailyuw.com. Twitter: @anniesdenton
Like what you're reading? Support high-quality student journalism by donating here.