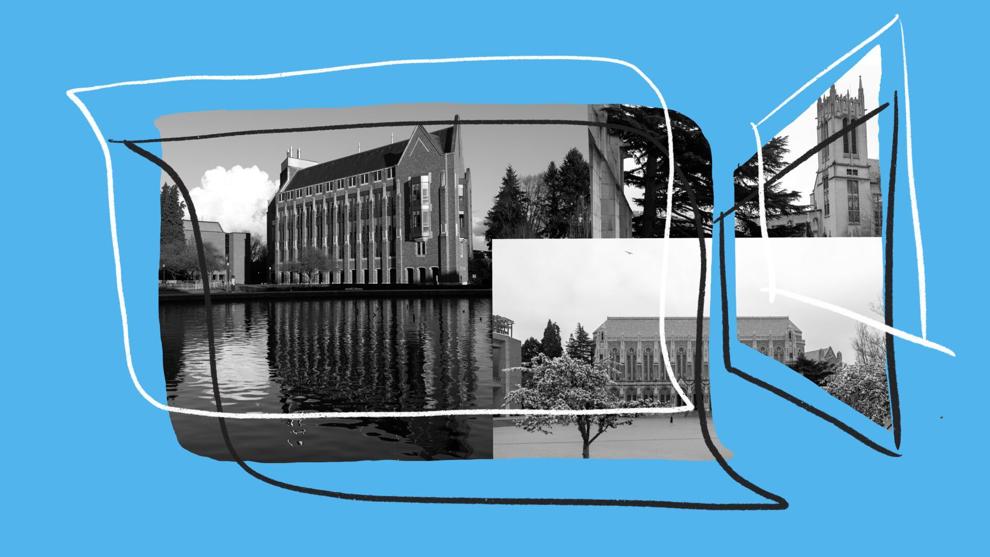 A King County Superior Court judge upheld claims against the UW last month in a class action lawsuit that argued the university shouldn't charge full tuition during online schooling. 
Judge Judith Ramseyer approved the plaintiff's claims of breach of contract, breach of implied contract, and unjust enrichment, allowing the case to move into the discovery phase where evidence is gathered. 
In the original complaint, the plaintiff said the UW failed to reimburse students for the lost opportunities of on-campus education, facilities, services, programs, activities, and events. 
"Despite sending students home, transitioning to online instruction, and closing its campuses, the University of Washington continued to charge for tuition, and/or fees as if nothing changed, continuing to reap the financial benefit of millions of dollars from students," graduate student Alexander Barry wrote in the original complaint. 
At the beginning of online instruction last March, there was a push from students to get a partial tuition refund for spring quarter, with a petition garnering over 15,000 signatures in the span of one year.
The case against the UW was filed in mid-September and is one of more than a dozen similar cases against universities nationwide.  
Steve Berman, an attorney from the Hagens Berman law firm representing the student plaintiff, said in an interview with WGN9 News that each class action lawsuit could take one to two years to come to a resolution.  
UW spokesperson Victor Balta said in a statement that the UW respects the court's decision and looks forward to presenting its case.  
Separate individual cases against President Ana Mari Cauce and the Board of Regents have been dismissed, but the UW is expected to respond to the original plaintiff's complaint on or before April 21. 
The UW argued the plaintiff's claims would be deficient unless they had halted their education, Hagens Berman claimed, but the court rejected the argument. 
In an email, Balta claimed the UW has received overwhelmingly positive feedback for online instruction.  
"We believe we are providing the top-quality education that is expected from the UW," Balta said. 
Katherine Muñoz-Castaño, a first-year undergraduate double-majoring in art and cinema & media studies, disagreed. 
"I'm being charged full tuition to study art, where I can't even go into my studio," Muñoz-Castaño said. 
Muñoz-Castaño said she had to select classes better suited for online learning, and many amenities she would have access to otherwise, like art supplies and computer programs, are now inaccessible. 
"Why am I paying a tuition that would correlate to in-person classes when that's very much not the experience we're having?" Muñoz-Castaño said.  
Balta pushed back on this argument, saying the UW has incurred more instructional costs as it has provided more support to students and faculty during this time.  
"It feels like UW hasn't taken the initiative to thoroughly explain online features to professors, so these professors don't know how to use it properly," Oliver Barry, a first-year international studies major, said. "That's going to take away from the amount of time and stuff you're actually going to be learning in class." 
Barry's experience with online instruction has ranged from good to difficult, with some professors seemingly unfamiliar with Zoom or Canvas.
For the 2020 fiscal year, the UW received $135 million from donors, and despite the economic impact of the COVID-19 pandemic, the UW did not lower tuition costs — it increased them. 
"You're expecting us to have no issue paying the same amount knowing well and evenly that our parents and our financial stability has changed so much because of the pandemic," Muñoz-Castaño said. 
For Washington state resident undergraduates, the annual tuition cost for the 2020-21 academic year is $10,629, while the non-resident undergraduate annual tuition is $37,998 — up from $10,127 and $35,508 respectively for the 2018-19 school year. 
"At the end of the day, this is to the detriment of students," Muñoz-Castaño said. "Because not only are we receiving subpar quality, we are also getting into thousands of dollars of debt to be here." 
Reach reporter Jadenne Radoc Cabahug at news@dailyuw.com. Twitter: @jadennecabahug
Like what you're reading? Support high-quality student journalism by donating here.