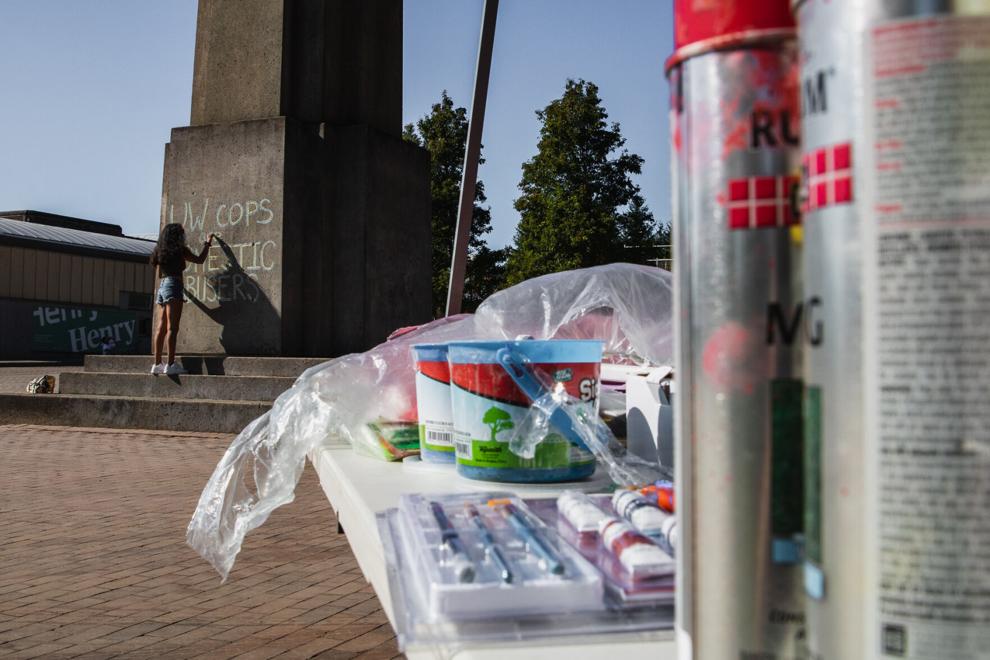 UW's Black Student Union (BSU) revealed last week that they had received a letter from UW President Ana Mari Cauce and Provost Mark Richards back in September in response to the organization's seven demands for the administration to create a safer campus for BIPoC students.
Backed with sizable community support, Black student organizers have been negotiating their demands for campus equity with the UW administration since June, with some of the demands spanning decades of student activism. Despite meeting with Black organizers and hosting public forums on campus safety for months, Cauce has been criticized by student activists and UW community members for neglecting their concerns.
"We acknowledge that we can do more to support you and to create the kinds of institutional change to build a more inclusive environment for our Black and BIPOC students," her letter reads.
The statement was broken into seven parts, each representing how the university will attempt to meet the organization's seven central demands. BSU has held back from officially responding until they are able to consult with all organizers involved. 
The first issues addressed in the letter regarded disarming UWPD and cutting ties with the Seattle Police Department (SPD) — demands that have been at the forefront of the BSU's fight for a safer and more inclusive campus.
"UWPD mimics all other police departments in the way that they don't have regard to Black student safety or lives," a BSU Instagram post said. 
In response to this demand, the UW plans to cut its police force by 20% from what it was in 2019 by the end of this quarter, in addition to limiting routine patrols around campus to no more than five officers. 
"We will continue to make strategic budget and personnel reductions without compromising the safety of campus," the letter reads. 
In order to cap the amount of police responses, the university is implementing a system that enables community members to "make reports online or to unarmed public safety officers," which is expected to be fully functional by winter quarter. The administration also plans to develop a team of responders with mental health training for non-crime-related calls. 
The UW has also pledged not to contract with SPD for campus patrol or any campus event. Cauce has previously said any ties the school has with SPD have been informal, but that the UW will continue to have "non-contractual" relationships with SPD for the safety of the greater U-District. 
In response to the next demand — funding Black student organizations — the university presented the Black Opportunity Fund, a donation-based scholarship "to fund strategic priorities that meet immediate and ongoing needs of Black students and faculty."  
Although UW representatives have claimed that the fund was launched based on conversations and input from BSU and Black faculty, the August launch of the fund was criticized by BSU members and allies for only being a short-term solution that did not address the university's structural racism. 
"The Black Opportunity Fund is racist because it frames addressing racial inequality as an act of charity, when it should be understood as an obligation that is long overdue," representatives from the academic employees union, UAW, for the UW said.
The next demand concerned hiring more Black faculty, a call that has been made since the inception of the Black Student Union in 1968. In 2018, the Diversity Data Book by the UW Board of Regents found that only 1.7% of faculty are Black, while 68% are white. 
"We are committed to further support our schools, colleges, and departments in hiring more Black faculty, and more faculty from BIPOC populations and to engage in key hiring initiatives that are expected to expand diversity amongst faculty," the letter read. 
The letter introduced two new hiring initiatives created by Richards: one that will focus on hiring faculty whose services specialize in social and racial inequalities, and another that will focus on hiring faculty "with a proven history in mentoring BIPOC students and/or conducting research or significantly participating in programs and activities that are aimed at increasing diversity in the stem fields."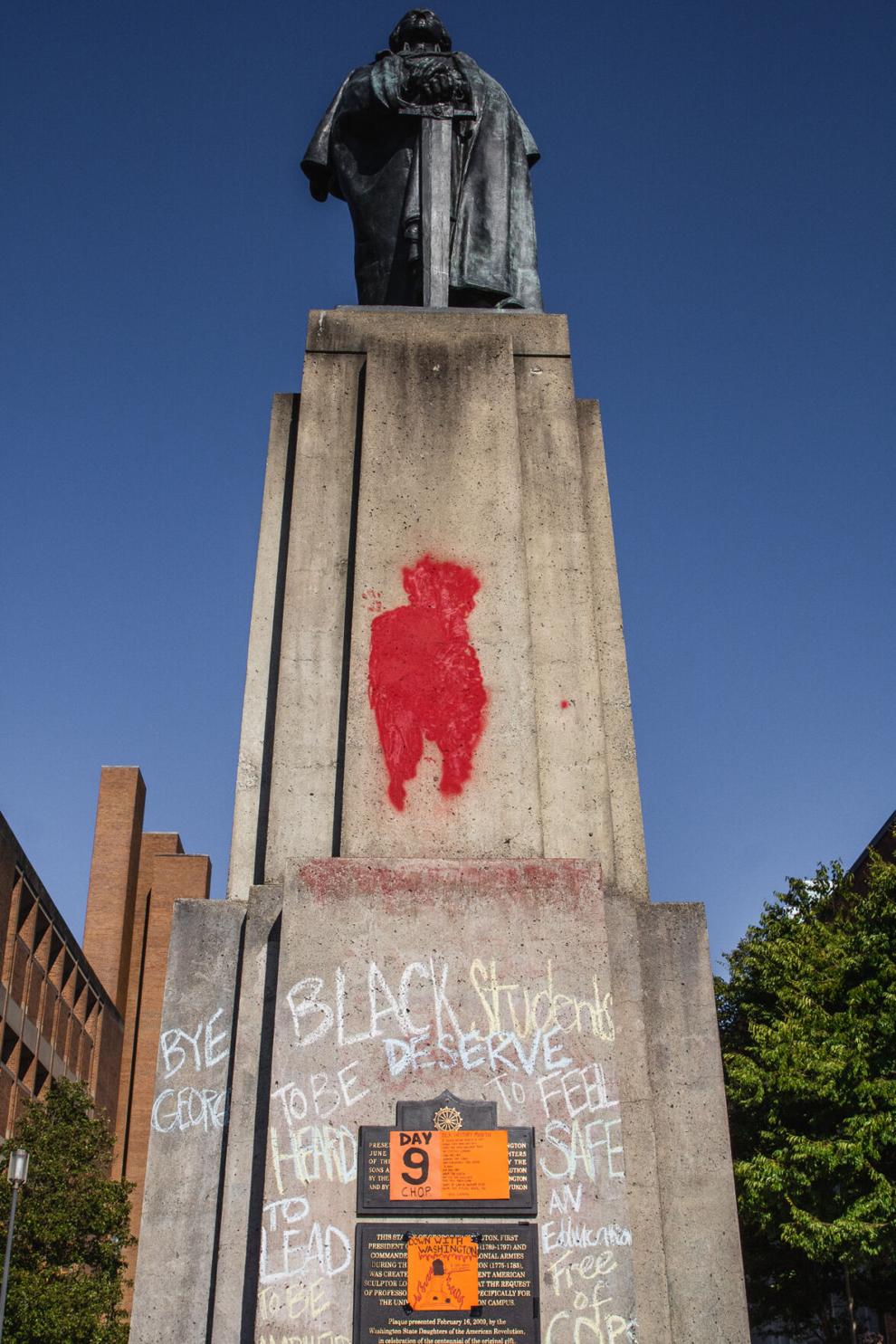 The UW also plans on hosting a program funded by the National Science Foundation and the Washington Research Foundation to recruit BIPoC Ph.D. students into faculty positions, while also creating faculty search committees with implicit bias training that could affect the hiring process. With these programs in place, the UW "expects to attract more Black and BIPOC faculty to apply for our positions."
The next issue was the demand to increase the diversity requirement for graduation. UW students currently must take three credits "that focus on sociocultural, political, and/or economic diversity of the human experience at local, regional or global levels." BSU previously called the three credit standard "embarrassingly low" for a university that emphasizes the importance of diversity. 
Cauce and Richards said they will encourage the faculty senate in charge of setting graduation requirements for all three UW campuses "to take up this challenge." 
"We support a re-examination of the diversity requirement with the goal of both increasing the number of credits required and giving it a clearer focus on BIPOC populations, systematic inequalities, and social justice," the letter reads. 
In addition to discussing funding Black registered student organizations (RSOs), the letter then addressed the demand of increased funding for the American ethnic studies department (AES) and to officially make African American studies a major (it is offered currently only as a minor). BSU claims the department is underfunded compared to other disciplines because most students only take AES classes to fulfill the three credit diversity requirement, but that it "is essential to shaping the minds of students to be more open minded and accepting."
Cauce and Richards wrote that they are launching a search for an assistant professor of African American Studies, which will start this quarter, and that increased student interest will increase hirings in the AES department. 
"We respect the autonomy of the American Ethnic Studies department and the College of Arts and Sciences to make the determination as to whether an African American studies major is desirable or feasible," they said.
Next, the letter concerned the demand of removing any monuments or statues of racist figures from campus, primarily the George Washington statue, which a student-driven petition has described as "the glorification of a slave owner."
This demand was emphasized over the summer in UW BLM's month-long art installation at the George Washington statue, in which BIPoC students and community members were invited to create resistance-inspired art around the figure to advocate for its removal. Although Cauce never officially addressed the concern, UW facilities took down the art from the statue nearly every day of the event. 
Cauce and Richards said they were forming a task force to re-examine what the school's statues and figures represent and how they shape the campus environment, stating that they will expect to conclude their analysis on how to move forward by the end of winter quarter. 
A commission of faculty members also suggested adding a plaque to the Washington statue that gives context to his life and acknowledges his role as a slave owner. 
The final issue addressed in the letter was the demand to increase funding for mental health resources for all UW students.
"Student's mental health can be severely affected by stress from classes, multiple obligations, and personal life problems," a BSU Instagram post read. "In addition to these stressors, constant experiences with racism, discrimination, colorism, microaggressions, etc. also contribute to a lot of mental health issues in Black students." 
With BSU demanding funding for more affordable on-campus mental health services and hiring more Black therapists, the UW has said it has made "considerable progress" in mental health programming in the past year. Cauce and Richards noted that they have merged Hall Health Mental Health and the student Counseling Center to make it easier for students to access needed services, and are launching a 24-hour counseling service for students studying remotely, offered in six different languages.
"We have much work to do. We will no doubt encounter obstacles along the way, but together I have faith in our community to lead the way to the day we can honestly say 'and liberty and justice for all,'" Cauce and Richards wrote to end the letter.
Before officially responding to the UW's letter, BSU is opening the floor for all of its members for their input, telling their Instagram followers to look out for updates within the coming weeks.
Reach reporter Maya Tizon at news@dailyuw.com. Twitter: @mayacruz_
Like what you're reading? Support high-quality student journalism by donating here.