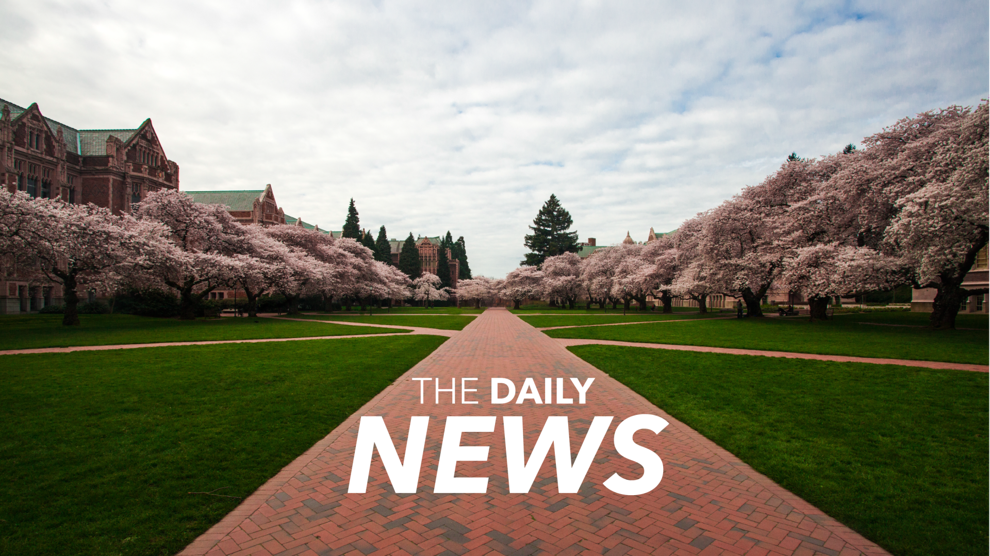 Any of the dozens of students who participated in a party north of campus over the weekend are barred from attending an in-person class or any university activity through the end of the month unless they take a COVID-19 test, the UW announced Thursday.
Students who are known to have flouted this new rule will be further disciplined by the university, which could include suspension, according to vice president of student life Denzil Suite. The UW is requesting students involved in the gathering to self-isolate until Feb. 28 and get tested for the coronavirus. Even if they test negative, they should continue to quarantine, Suite said.
The university is also starting an investigation into the organizations leading the party, and those found to have violated the Student Code of Conduct are "subject to disciplinary action."
The move comes after photos spread like wildfire on social media showing students, many of whom appeared maskless, were seen gathering in an alleyway on Greek Row in violation of public health guidelines. One petition calling for the suspension of students involved has garnered over 4,100 signatures in the past four days.
"A large group of students, including many from the Greek community, flagrantly disregarded state, local and UW health guidance and restrictions with a large, outdoor gathering," Suite wrote in a campus-wide message Thursday. "Social media posts and formal complaints from other students show hundreds of students packed together, without face coverings, for extended periods. We are deeply disappointed that so many UW students would choose to endanger not only themselves and those in our own community, but potentially a much wider circle of people."
The ASUW Student Senate voted Tuesday to denounce the actions of the students gathering.
"They were all in close quarters, none of them were social distancing," senator Alex Davidson said. "Similar events have been taking place continuously during the COVID-19 pandemic. Ultimately, I feel there is a need to call out those members, call out the Greek organizations who are not taking actions to prevent these events from happening." 
Coronavirus has hit fraternities and sororities the hardest, with more than 550 confirmed cases among residents of several dozen chapters since June. Since winter break, 47 residents in Greek Row housing have tested positive, Suite noted, while not pinning all of the blame on fraternity and sorority members.
Suite also noted the importance of continuing to uphold social distancing given that the first case of a more contagious COVID-19 variant was recently detected at the UW, saying those partying acted in "callous disregard" of the broader university community.
"The actions we saw Saturday put people at risk," he said. "These actions, and any future such actions, will have consequences."
Assistant News Editor Annie Denton contributed to this report.
Reach News Editor Jake Goldstein-Street at news@dailyuw.com. Twitter: @GoldsteinStreet
Like what you're reading? Support high-quality student journalism by donating here.