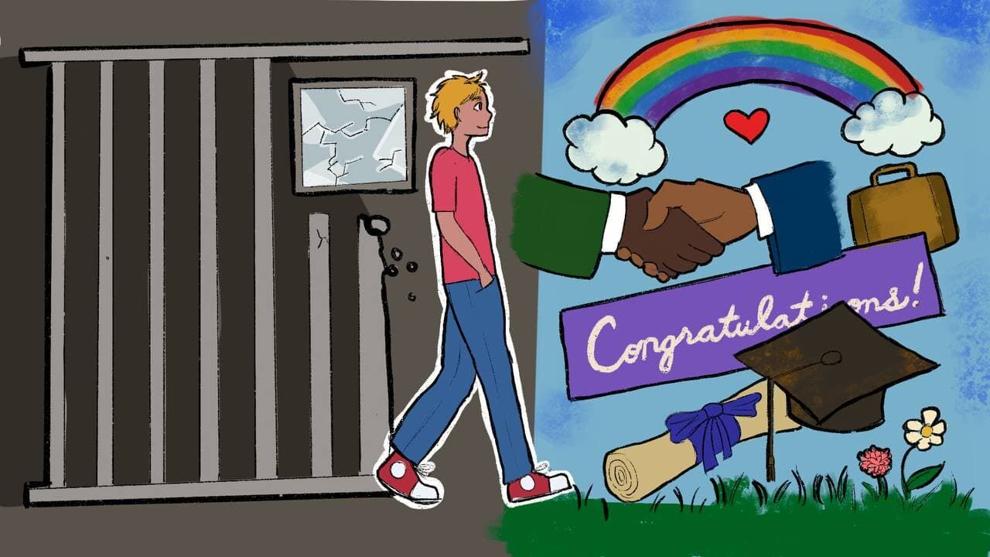 Ase (ah-sheh) is defined as the power to produce change in Yoruba, a language spoken in West Africa, according to DBpedia. It is also the way to pronounce the acronym for the new UW Medicine program, Allies in Healthier Systems for Health & Abundance in Youth (AHSHAY). 
The program is directed by Dr. Benjamin Danielson, a clinical professor of pediatrics at UW Medicine. Danielson said the word also means praise, blessing, and deep agreement, which correlates with the program's goal of ending youth incarceration through community solutions and policy changes centered on the health and well-being of youth, especially in communities historically impacted by incarceration. 
"The deep scars that racism has across this whole system … we are dedicated to addressing that head on," Danielson said. 
AHSHAY is being formed by the department of psychiatry and behavioral sciences and will focus on creating paths and opportunities. The program is in the process of becoming a center, and has support from the Bezos Family Foundation and the Barton Distinguished Endowed Professorship for Youth Justice and Health Equity. 
"People who are more likely to be incarcerated are often people who have had really difficult childhoods," Dr. Jürgen Unützer, chair of the UW psychiatry and behavioral sciences department, said. 
Both Danielson and Unützer emphasized that incarceration at a young age impacts brain development and gives rise to and exacerbates mental and behavioral health issues, which can be prevented with the right opportunities and support. 
"It's a harm that we all share responsibility for, and that we all share responsibility for correcting," Danielson said. 
Unützer said that it was difficult for him as a doctor to treat symptoms instead of preventing problems. 
Danielson said the program is still in its early stages and is working on building relationships among students at the UW, as well as communities and organizations across the Seattle area. While AHSHAY is a new program to the UW, Danielson said its concept and objectives are not new to the psychiatry department, which has provided support to county facilities across the state to offer services to youth. 
Community leaders and local organizations like CHOOSE 180 have also taken large strides toward the goal of divesting from incarceration. Last year, King County Executive Dow Constantine announced a county-wide commitment to depopulating youth jails by 2025, which Danielson said AHSHAY intends to follow. 
"I think there has been a reasonable amount of progress," Unützer said. "We have many fewer young people incarcerated in King County today than we had in the past." 
Marysia Koltonowska is a third year at the UW studying law, societies, & justice and Spanish and said although this program has the potential to enact positive change, some concerns remain. 
Koltonowska is also a co-organizer with United Students Against Sweatshops, which has been campaigning against the UW's purchase of goods built from prison labor for years. 
"Because of my own experiences with Seattle community organizing, and more specifically, community organizing by students in response to UW's stake in the prison industrial complex, I am somewhat skeptical of any organization aligned with UW on an institutional level," Koltonowska said. 
Koltonowska is also wary of the fact that the program is backed by the Bezos Family Foundation, which is accused of numerous workers rights violations.
Unützer, however, remains hopeful that this program will create opportunities to contribute to ending youth incarceration and ensuring proper mental development and welfare for all communities.
Reach reporter Jadenne Radoc Cabahug at news@dailyuw.com. Twitter: @jadennecabahug
Like what you're reading? Support high-quality student journalism by donating here.