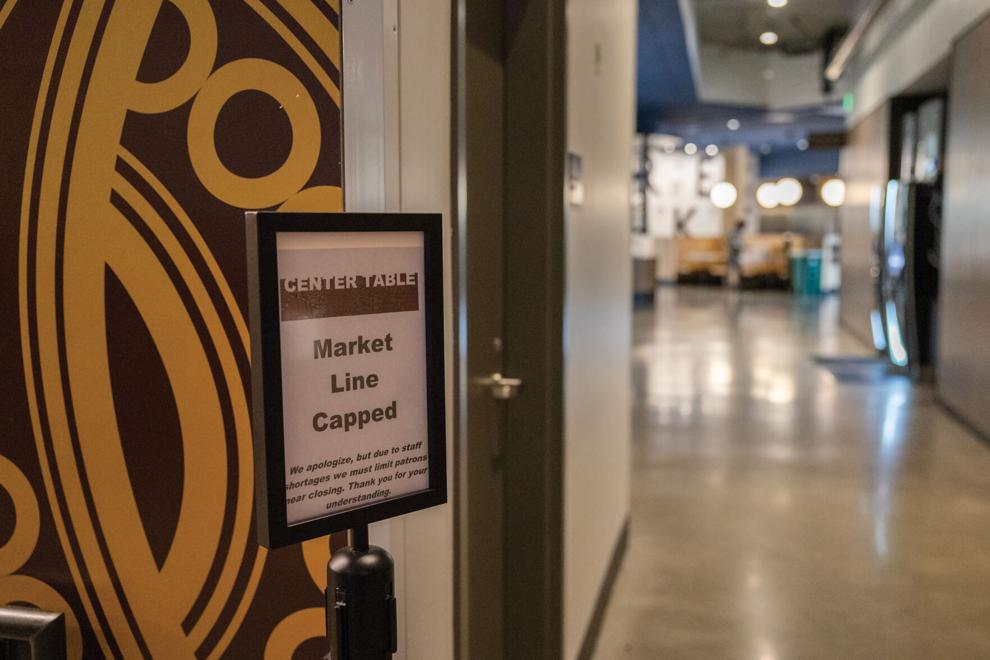 After a year of reduced dining capacity, UW Dining, a unit of Housing & Food Services (HFS), is off to a rough start with students, staff, and faculty back on campus.
UW Dining has struggled to hire enough food service workers to fully operate. This has caused long lines, long wait times, and prevented them from reopening some dining locations.
"Our staffing is our number one issue," Robert Bickham, director of UW Dining, said. "Our biggest challenge to date is just hiring enough people to reopen our businesses."
Unlike previous years, UW Dining was unable to retain their student employees, forcing them to hire and train an entirely new student employee workforce.
"We didn't have any student employees last year, so we basically had to rehire from scratch," Bickham said. "We had no returning student employees that kind of knew the drill, if you will."
In addition to employing enough people, food shortages have been an issue. According to Bickham, when shipments come in, UW Dining will often not get all of the products they need to fulfill dining services.
"For every order we were placing of food and supplies, that order would deliver 40% short of what we placed," Bickham said. "We were finding shortages on the quantity of things, which created situations where we were running out of [a] product before the end of the meal."
To try and meet demands, UW Dining has changed the way they hire staff. Instead of doing hirings for individual locations, they are now hiring for their entire system and placing employees in areas where they are needed.
UW Dining has also introduced a mobile ordering app called Dub Grub so that students can skip long queues. Despite that, the app is not immune to problems.
"When we have these long lines and ordering food, there are only so many orders that we can take through the mobile ordering system every 15 minutes," Bickham said. 
Limiting the number of orders that the system will take every 15 minutes helps dining hall employees keep up with the long lines in-person and online, according to Bickham.
Allegations on social media of food being served raw and contaminated with bugs have made matters worse.
A Reddit user, who wished to remain anonymous because they work for HFS, found bugs in their food from Center Table.
"I went to the dining hall to get my usual breakfast, which was oatmeal and brown sugar," the Reddit user said. "When I went to open up my brown sugar container, I poured it into the oatmeal and saw that there were three bugs in the brown sugar."
The Reddit user reported the issue to the dining hall personnel, who then had them fill out a refund form.
"I felt very disappointed," the Reddit user said. "To have to pay for food that is infested with bugs is really upsetting."
The incident led UW Dining to change the way they serve brown sugar, according to Bickham. Since then, brown sugar has been served in sealed packets instead of containers or being put directly onto food.
Currently, UW Dining has no timeline as to when they will be fully operational, due to labor shortages. 
"It just depends on how quickly we are able to hire," Bickham said. "It's hard to put a timeline on when you will have people hired and trained."
UW Dining is prioritizing resident dining halls and keeping locations such as the By George cafe, Cultivate, and their food trucks closed until they can hire enough staff.
Reach reporter Timothy Phung at news@dailyuw.com. Twitter: @TimPhung
Like what you're reading? Support high-quality student journalism by donating here.