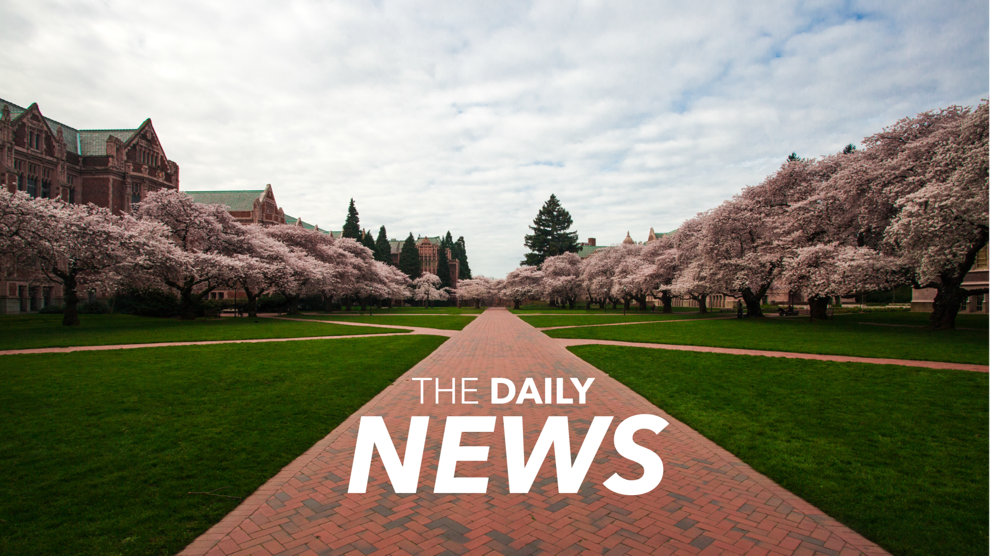 UW is offering advanced courses in the Pacific Northwest's Indigenous language, Lushootseed, for the first time. 
AIS 309: Methods in Amerindian Linguistics will be offered next quarter and taught by Tami Hohn, assistant teaching professor in American Indian studies. 
Lushootseed is spoken by much of the eastern and southern Puget Sound region, and southern Lushootseed was spoken historically in the Seattle area, which is what Hohn will teach in AIS 309. 
Hohn's Lushootseed series began in 2018, and was the first time the language was offered at UW since the '80s. Vi Hilbert taught Northern Lushootseed the last time it was offered. 
"I knew that it would take some time to get to the advanced course, because I needed to make sure I had an established group of students that exited my three quarter sequence who would be ready to take on the advanced learning of it," Hohn said. 
Hohn said that after two years of students asking for advanced studies, UW started looking into establishing advanced courses. 
AIS 309 is different from other language classes offered at UW. While they learn grammatical structures, roots, prefixes and suffixes, students will engage in research by taking language from old documents and recordings to cross reference and extract the language from these sources. 
"They're learning about reconstructing that language," Hohn said. "They learn how to create conversations, they learn how to create thoughts for themselves." 
The course applies toward foreign language requirements, which fourth-year Stuart Heslop called ironic considering Lushootseed is a first language. Heslop is the Outreach and PR Chair for First Nations at UW. 
"Tami is also a wonderful instructor," Heslop wrote in an email. "I personally took the full year series during my freshman year in 2018, and have worked with her personally in language research." 
In a class of around 15 to 20 students, Hohn said students have different motivations for taking her courses and some come from other tribes and regions of Washington state. 
If students are thinking about linguistics or are interested in the history of the people of the Seattle area, Hohn encourages them to take her courses. 
"Don't dismiss the class just because it's Lushootseed because there's so much more that they can get out of it," Hohn said. "I guess if they have an interest, then just go for it." 
Hohn wants her students to become lifelong Lushootseed learners and researchers through the skills she teaches in her courses. She hopes that they keep the language with them, rather than just taking it to fulfill a language requirement. 
"I want them to take part in the work, I want them to take part in the pride, that feeling that they obtain when they revitalize language, when they bring language out of the preservation state and put it into life again, I want them to feel their own success in their own impact," Hohn said. "And I want them to always realize that we all have a role here with Lushootseed and they have to figure that out." 
Reach reporter Jadenne Radoc Cabahug at news@dailyuw.com. Twitter: @jadennecabahug
Like what you're reading? Support high-quality student journalism by donating here.