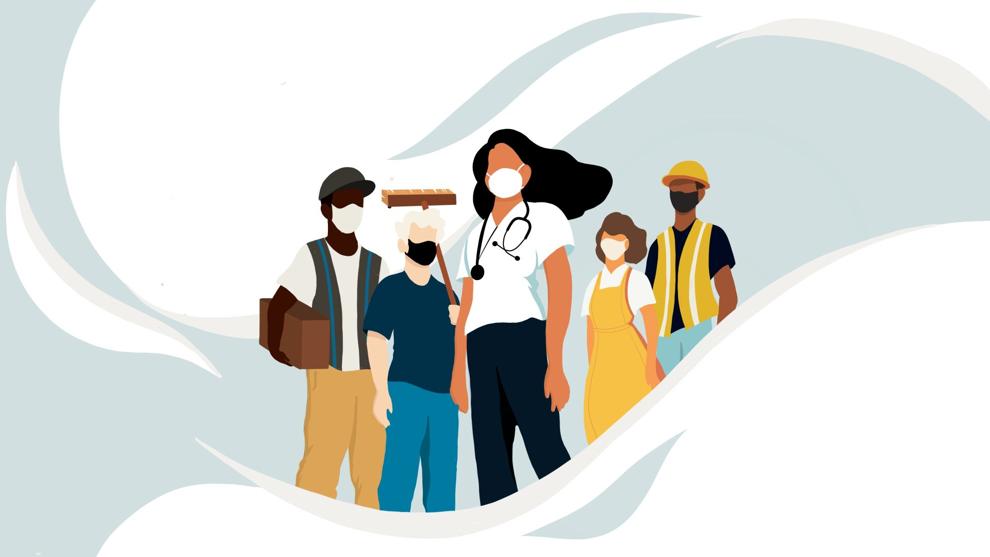 The Labor Solidarity Project (LSP) is a faculty and student-run organization at UW Tacoma that works to bring awareness to labor studies and movements. The group is currently hosting a free online seminar series, "Making Trouble," which speaks on the history of labor studies and the subject's intersectionality with race, ethnicity, gender, and socioeconomic class. The series aims to bring awareness to Seattle's working class and the surrounding area, especially Tacoma, long-known as the "Blue Collar Town" for its history of labor rights movements.
The "Making Trouble" project is a 10-part seminar series scheduled to take place every Monday from 12:30 to 1:30 p.m. Oct. 5 to Dec. 7 over Zoom. Speakers consist of UW faculty — both from the Tacoma and Seattle campuses — as well as professors from UC Berkeley, UCLA, and other out-of-state universities who teach political science, ethnic studies, and other relevant course topics.
The seminars are free to the public, and registration is available on the LSP's website. The talks will also be archived on the organization's YouTube channel and can be viewed asynchronously.
Alex Miller, a lecturer in UW Tacoma's division of ethnic, gender, and labor studies and the leading coordinator of the LSP, emphasized the importance of approaching labor studies through an intersectional lens.
"Whether it's gender, whether it's ethnic studies, whether it's labor studies … everything is steeped in an understanding of intersectionality — you can't isolate any one of those things," Miller said. "Without understanding how those three things interact, you can't really make a meaningful intervention."
The LSP works to bring awareness to local politics in labor studies. Miller mentioned important social rights activists who have come in to speak for the group, such as Cindy Domingo, a union activist and former member of the Seattle chapter of the Union of Democratic Filipinos. In a panel for the LSP, Domingo talked about her brother, Silme Domingo, who was assassinated alongside other union members during his attempts to reform a local Seattle union.
"I come from three generations of cannery workers," Domingo said in the panel. "Their work as radical activists are … such an important part of the history of radical Filipinos and activists in this country and those that dared to build international solidarity that we continue to build today.
Domingo continued her work after the tragedy, speaking out against union corruption and advocating for Filipino American groups. She proceeded to create several organizations aimed at supporting unionization and labor rights, including the Committee for Justice for Domingo/Viernes and the U.S. Women & Cuban Collaboration.
"This is major local labor history," Miller said. "I've had students who grew up in Seattle … and they never heard of these people. Part of the job is … restorative. You're restoring the real history."
Alongside highlighting local history, the seminar talks have resonated with many UW Tacoma students who come from families with working-class backgrounds. 
"I think there is something about sort of seeing that history and realizing that people have been fighting for generations," Miller said. "The frustrations that students might feel today are actually part of a long history of frustrations."
"Making Trouble" is scheduled to present its last seminar in December; however, Miller still has big plans for future projects. He hopes to launch more panels and expand student engagement in labor studies through the LSP. Miller said a future goal is to partner with local Tacoma organizations and facilitate research internships for students.
The LSP is funded by the Harry Bridges Center for Labor Studies. Miller said he hopes to secure more funding partners in the future to hire more student employees, as the LSP currently employs only two students.
Most of all, the "Making Trouble" seminar series aims to go beyond bringing awareness to the history and intersectionality of labor studies.
"Economic justice resides at the heart of any sort of larger project for social justice," Miller said. "I think everybody I work with would agree that there is … an imperative to make this [series] more than an intellectual exercise and actually contribute toward the larger fight, toward social justice."
Reach reporter Kytlan Morgan at news@dailyuw.com. Twitter: @k_morgan013
Like what you're reading? Support high-quality student journalism by donating here.