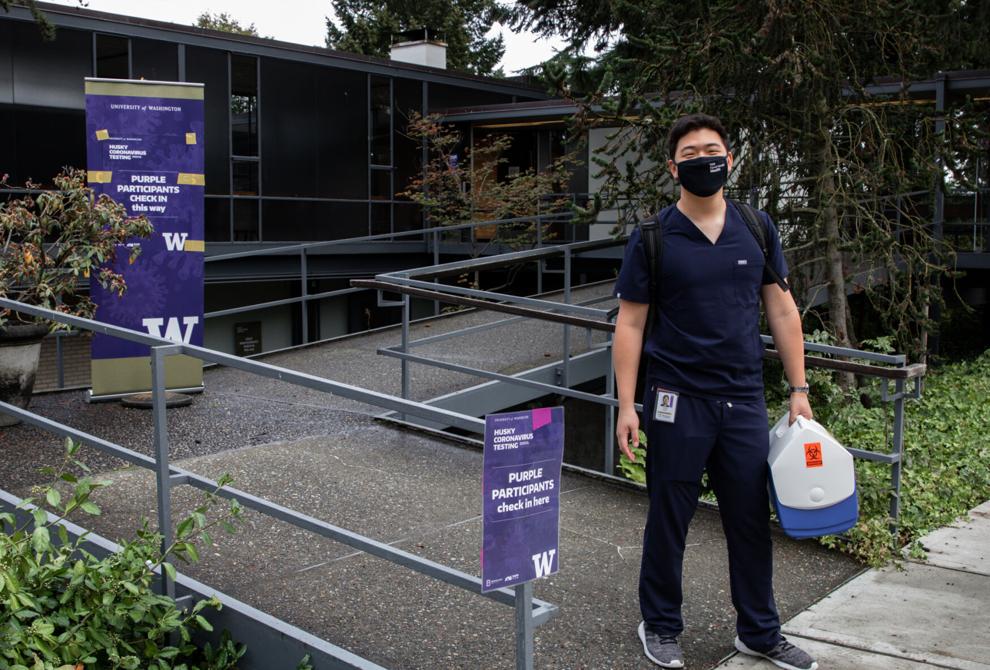 Since UW administrators announced that students, faculty, and staff will return to campus this fall, new policies protecting the community have been established. Everyone is required to wear masks indoors and produce proof of or an exemption from vaccination, while social distancing is encouraged whenever possible. These policies are all part of a wider effort to prevent the spread of COVID-19, helping to maintain a safe environment on campus.
"We have no idea how many people are vaccinated or are vaccinated and have the illness," Dr. Marilyn Roberts, professor of environmental and occupational health sciences, said. "Regardless of your vaccination status and whether or not you have symptoms you can still spread the disease."
Since COVID-19 is known to be transmissible between people and remain airborne, there have been interventions put in place to help curb the likelihood of an outbreak. 
Similar to last year, people are encouraged to enroll in services like the Husky Coronavirus Testing Study/Seattle Flu Study, which helps people get tested for COVID-19 free of charge. Tests can be administered in two different ways: at home or on-site. 
For people enrolling at home, a COVID-19 testing kit is sent to their address; the kit includes a self-administered nasal swab and takes 24 to 48 hours to process. 
On-site testing requires people to make an appointment at either the UW Club location on campus or at the South Lake Union testing site. On-site tests are currently limited to individuals who are randomly selected or chosen because they have been experiencing symptoms or are living with four or more people.
"Just because you don't have symptoms doesn't mean that you can't spread the virus," Roberts said. "We know that COVID-19 doesn't evoke the same immune response in everyone, so getting tested regularly is important for people living in the dorms, for instance."
Vaccinations are also available through UW Medicine and the City of Seattle. 
UW Medicine is offering first and second-dose vaccination appointments for those who are over the age of 12 at various locations around the region. As of now, third doses are limited to immunocompromised patients. The City of Seattle has compiled a list of locations through the Department of Health and allows individuals interested in scheduling vaccinations to find available locations.  
Experts like Roberts suggest that having all of these interventions in place is the best way to prevent the community from experiencing an outbreak. 
"Part of the reason people should continue wearing a mask indoors is because that is the best way of preventing the spread of COVID-19," Roberts said. "Wearing a mask prevents the droplets that carry the virus from entering the nose and mouth."  
Wearing a mask properly and social distancing remain the biggest factors in keeping people safe, Roberts said. Although vaccinations and testing serve a role in keeping the community protected, people's behavior dramatically influences how the virus is spread. 
"We saw very little influenza and very little common cold last year because masks can help prevent respiratory illnesses," Roberts said. "Regardless of whether it's preventing COVID-19 or something else, masks and basic hygiene really should be at the forefront of people's minds."  
Reach reporter Andy Chia at news@dailyuw.com. Twitter: @GreatBaconBaron
Like what you're reading? Support high-quality student journalism by donating here.