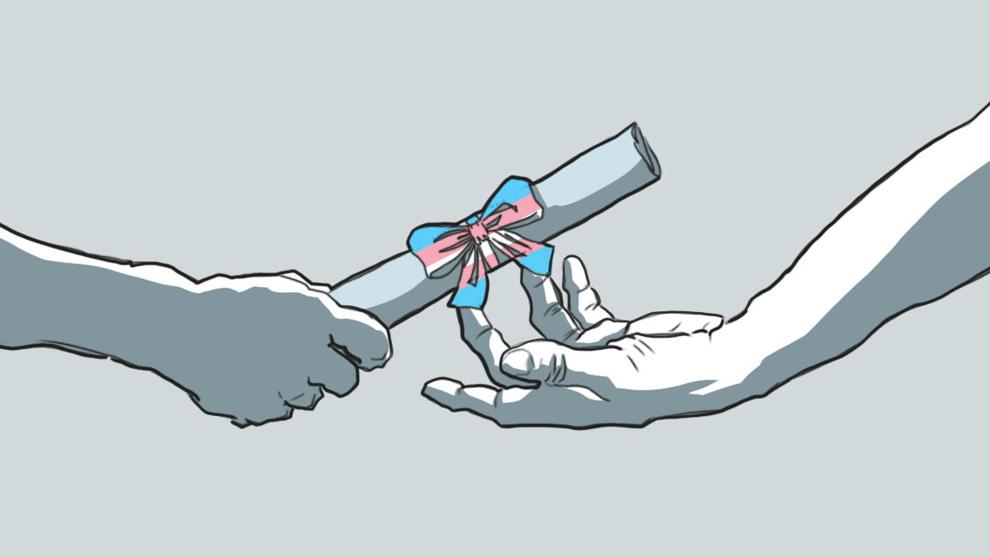 Sometime next year, Vern Harner, a Ph.D. candidate in the UW School of Social Work, will be delivering their dissertation after six arduous years. But, if UW policy remains the same, Harner's diploma that celebrates one of their greatest achievements will display a name they haven't gone by for more than eight years.
UW policy currently mandates diplomas be issued with a student's legal first and last name. This policy impacts transgender students like Harner, who has changed their name but has not yet done a legal name change. 
After communications with relevant university groups last year proved fruitless, Harner started a petition on July 8 calling on the UW to update the preferred name policy and allow students to have their preferred and chosen first names on their diploma.
Since then, the petition has garnered over 26,000 signatures.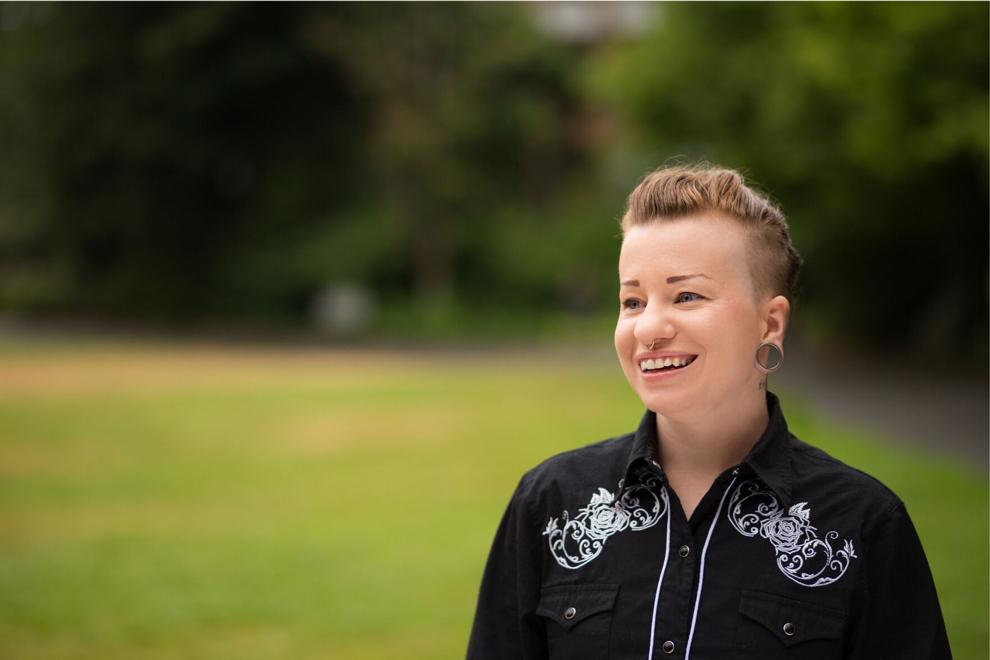 "For some of my students who have just graduated, this feels pretty serious because it's hard to celebrate when you want to take photos with your diploma or put it on your wall, but that's not comfortable," Harner said.
Students who have chosen new names but haven't changed their legal name, Harner explained, usually have a variety of reasons for not doing so. In Harner's case, their German-American dual citizenship complicates the name-change process.
For many, the limiting factor is the price tag on a legal name change.
According to the 2015 U.S. Transgender Survey, 34% of people who were granted a legal name change reported that they had to spend over $250, with 11% spending over $500. Additionally, 35% of survey participants who did not try to change their legal name did so because they could not afford to do so. 
Harner said many simply choose to keep their chosen and legal name separate, or are from a state with an overly complicated process. Regardless of the reason, Harner emphasized that students have a right to a diploma they're proud of and the issue goes beyond trans students.
"This is a bigger issue than just me and just for trans and non-binary students," Harner said. "It's for any graduate of UW to be able to display their diploma without someone looking at it and saying, 'Oh, who is that?'"
To change the policy, the Faculty Senate, which is responsible for the university's scholastic policy, would need to meet and take a vote on the matter. As of now, the Faculty Senate's next meeting is likely to take place in October.
"The UW values the recognition of students based on their preferences and we intend to support this in ways that ensure we are following state law," spokesperson Victor Balta wrote for the UW in a statement. "The Registrar's Office is reviewing the possibility of changes to the preferred name policy and we hope to have more to share soon."
At Washington State University, which is governed by similar state laws to the UW, graduates are allowed to have their chosen first name on their diplomas. 
"There's no law barring this," Harner said. "It's a common practice at many other universities."
The change would be in line with recent UW policy changes. In 2018, the university updated its policy to allow Husky ID cards to use chosen names and waived the replacement fee for those who wanted their chosen name to be listed for two months afterwards. Harner is hoping for something similar with diplomas.
"I recognize that UW supports trans students in other ways," Harner said. "I'm really grateful for all of that and then there's still this barrier of when all is said and done: Can I hang up my diploma without taking white-out to it?" 
Reach reporter Patric Haerle at news@dailyuw.com. Twitter: @patrichaerle
Like what you're reading? Support high-quality student journalism by donatinghere.