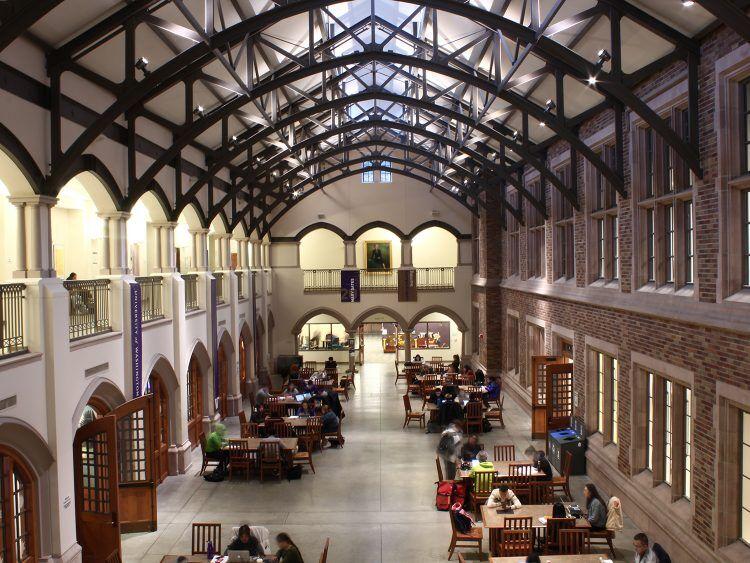 For many second-year students, this academic year feels like their first as they begin to experience what was missing from last year: in-person classes, libraries, sports, clubs, and other events that make up the Husky experience.
"It's awesome to be back," UW second-year Deniz O'Rourke said. "I feel way more motivated to do things than last year, especially with school work." 
So far, O'Rourke said his classes have been more engaging than the online classes he is used to, leaving him surprised at how much easier it is to follow course material. 
UW second-year Elijah Sellers, who hopes to major in statistics, echoed similar feelings regarding the change in the learning environment. Sellers said in-person classes are more enjoyable than online classes and believes he is already learning more this year than the previous year. 
Other students, like second-year geography major Katie Overmyer, are inspired by the physical campus. Compared to last year, which she described as a "suppressed and dull" learning environment, Overmyer has found the studying libraries "ever-so inviting." Other returning students seem to agree, as the Odegaard and Suzzallo libraries have been packed with students.
This is a big change from last year, where phrases like "Zoom fatigue" were prevalent. 
"The first couple of days [of the last fall quarter], I was motivated because it was the start of college, but pretty quickly I got into a lull where I just didn't really do that much because it wasn't necessary," Sellers said.
O'Rourke's first year was "not a memorable experience," as it barely felt like he was in school. 
"I felt ready to move on," Overmyer said. 
Following the fall quarter of her freshman year, Overmyer was debating whether to stay at the UW. 
"I wasn't sure if it was the school I didn't like or the circumstances." Overmyer said. "Now I am so happy that I stayed and I have a new appreciation for the school." 
Overmyer has found in-person classes to be an opportunity to meet other students and become acquainted with her professors, and to "warm up to people in ways that weren't possible last year." 
"Try hard and have fun," Overmyer said. "Don't let COVID-19 give people the excuse to not get out there and get out of your comfort zone. Work hard but also give some time for yourself." 
Reach reporter Shamaar Thomas at news@dailyuw.com.  Twitter: @ThomasShamaar
Like what you're reading? Support high-quality student journalism by donating here.