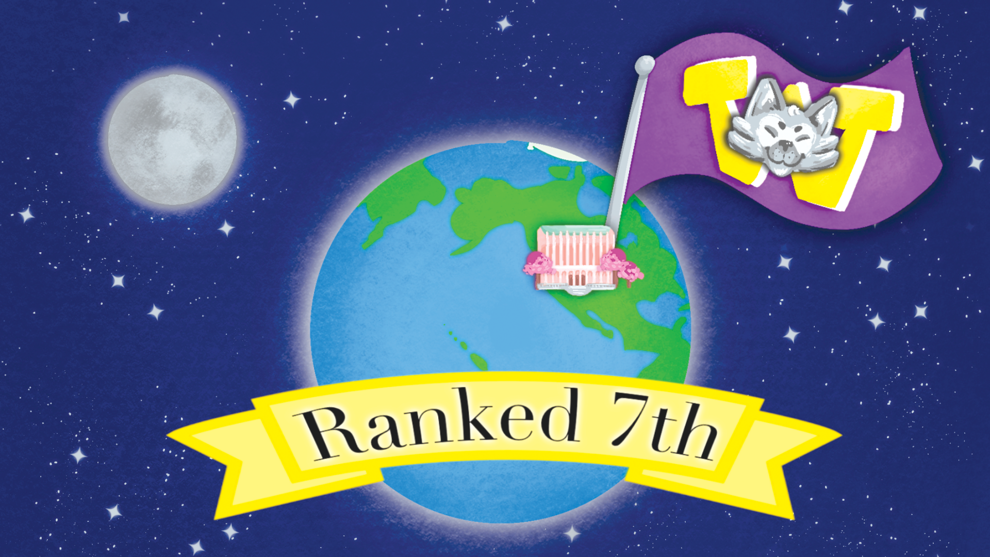 The U.S. News & World Report ranked UW seventh on their 2022 Best Global Universities Rankings, up from eighth in 2021 and 10th in 2020.
The list ranks 1,750 global institutions from more than 90 countries on 13 factors, most concentrated around reputation and research. UW is the second-ranked U.S. public university and is the sixth-ranked U.S. institution behind Harvard, the Massachusetts Institute of Technology, Stanford, UC Berkeley, and Columbia. 
"The recognition has helped the UW get noticed by more prospective students across the state, country, and world," Paul Seegert, director of admissions, wrote in an email. "When some of those students then take the time to learn more about the UW, especially if they visit, many want to apply and become Huskies."
The U.S. News & World Report also ranked UW in the top 10 for clinical medicine, geosciences, immunology, infectious diseases, microbiology, molecular biology and genetics, oncology, social sciences, and public health. 
UW jumped from ranking six to fifth in infectious diseases and remained consistent at seventh in public health in part because of research related to COVID-19 this past year.
Lisa Jackson, a research professor in the department of epidemiology, led the first human clinical trial of a potential COVID-19 vaccine back in March 2020; this past September, UW School of Medicine took volunteers for a trial COVID-19 booster vaccine. Helen Chu, an adjunct associate professor in the department of epidemiology, is currently conducting research on different therapeutics for the treatment of COVID-19 in hospitalized adults. 
The Forbes rankings of the top colleges was also recently released and lists UW as 27th. UW was previously ranked 64th in 2019. Forbes classifies colleges based on alumni salary, debt after graduation, return on investment, graduation rate, the Forbes American Leaders List, retention rate, and academic success. 
"Rankings which recognized our excellence in sciences and health and our outstanding faculty and researchers are a tremendous source of pride for leadership at the UW," Blaine Tamaki, vice chair of the Board of Regents, wrote in an email. "At the same time, we are equally proud of our continued advances in equity, inclusion, and diversity, and first-generation admissions, social mobility, and important UW values not always recognized in rankings." 
Reach contributing writer Kylie Rashkin at news@dailyuw.com. Twitter @kylierashkin
Like what you're reading? Support high-quality student journalism by donating here.