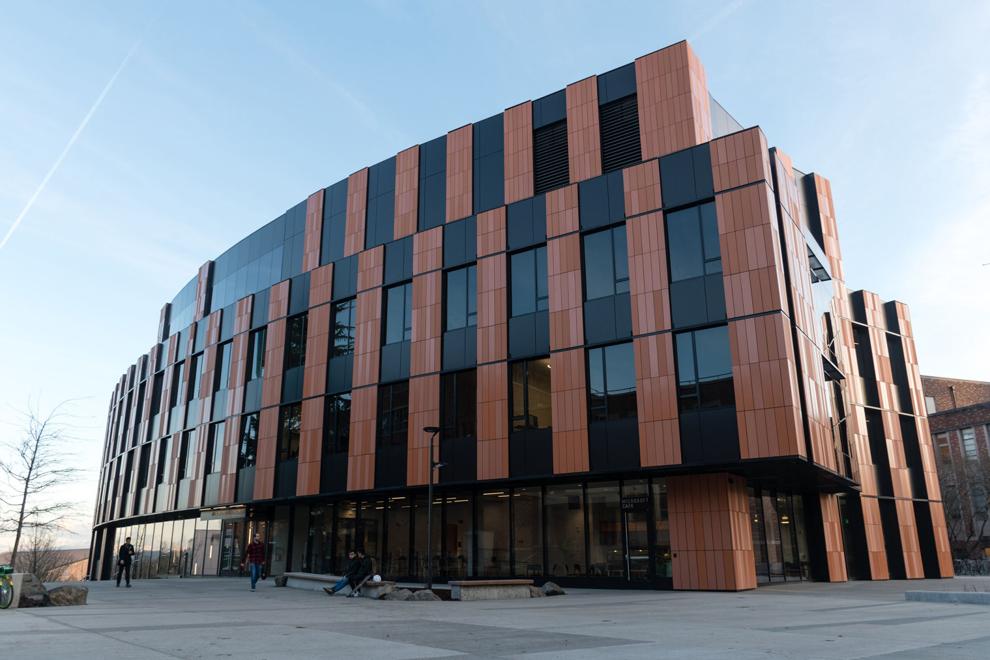 On Jan. 1 Pedro Domingos, professor emeritus of computer science, leveraged his almost 50,000 Twitter following to post that "half of the female STEM faculty in the US were hired over more qualified men." 
The tweet received thousands of quote tweets — including from UW faculty and students — voicing their disagreement with Domingos' claim. Domingos cited a report from the Proceedings of the National Academy of Sciences in the United States of America (PNAS) and a graph from the National Student Clearinghouse Research Center indicating that more women than men graduated with STEM degrees of the 87% of degrees reported. 
Domingos followed up his initial tweet on Jan. 3 to elucidate his argument: "Let me spell it out," Domingos wrote in a tweet, "1. Affirmative action means women get hired over men even when they're less qualified. 2. Women applying for STEM faculty positions in the US are three times more likely to be hired than men. 3. (1) and (2) are just a coincidence." 
Another report by the PNAS authors refuted his first claim, clarifying that less qualified women were not hired over male applicants, even if departments indicated a tendency toward preferring female candidates over males whentheir qualifications were the same. 
Despite the evidence raised against Domingos, he did not relent. Instead, he blamed the "toxic" culture of academia for being discriminatory against men, instead of engaging in dialogues with his colleagues. 
While Domingos' behavior was alarming for many students and faculty, his tweets represent the larger binary that codes arts as feminine and sciences as masculine, and prevents many female-identifying individuals from pursuing a degree in STEM fields. 
Amy Ko, the chair of the informatics program, shared her insights on the language used by Domingos and the effects it has had on students and faculty. 
"I am an administrative leader," Ko said. "I oversee our undergraduate program and respond every time Pedro says something terrible." 
As a faculty member in informatics, Ko is both an insider (as a computer scientist) and outsider (not directly affiliated with the Allen School) to issues raised by inflammatory language from her colleagues on social media and the larger institutions they permeate into.
"It's frustrating that all of those challenges and all of that work has to happen because somebody holds a terrible opinion and decides to share it online for their own gain or some other motive," Ko said.  
Ko's experiences include colleagues mistakenly assuming she was at conferences supporting her husband's work; instead of interpreting these microaggressions as adversarial, Ko spoke about them as "empowering." 
But for students without the tools to navigate conflict in the field from authorities like Domingos, this discourse can dissuade them from their intended trajectory in STEM. 
"When I think about it from a leadership perspective, it's a source of crisis," Ko said. "It means that suddenly, I have to drop everything and do care work with students and faculty. I have to go and solve administrative problems around dealing with conflict and dealing with students that don't know how to navigate those conflicts." 
The ripple effect of Domingos' tweet and others coming from men in positions of authority in STEM led to immediate responses across departments. The Allen School made a post following Domingos' tweets to clarify that his views do not represent those of the department. 
"Please judge us by the results of that ongoing work and amplify those who have been working tirelessly toward a more just future," the Allen School wrote in a tweet. "To learn more about our efforts, seehttps://cs.washington.edu/diversity." 
Tadayoshi Kohno, professor of computer science and associate director of diversity, inclusion, equity, and access (DEIA) at the Allen School, explained what Domingos' behavior meant for the department as a whole. As part of the leadership behind the department's response, Kohno was frustrated that the tweet was not supported by facts. 
"I do not consider DEIA to be something that we do in addition to our other activities," Kohno said in an email. "Rather, I think of DEIA as being integral to our activities." 
Kohno emphasized that the three key components to the Allen School's DEIA plan were "1) increase the diversity of our community and each cross section, 2) improve the quality and equity of one's experience at the Allen School, and 3) build the capacity of our community to produce technology that is just, equitable, and socially aware." 
To facilitate DEIA at the Allen School, Kohno mentioned being intentional about expanding opportunities to students from "low-income, first-generation, and underserved communities" through the direct to college (DTC) program. 
"We also want to make sure that all our community members — including faculty, staff, instructors, postdocs, RAs, and TAs — all have the tools, knowledge, and understanding necessary to be advocates and supportive of diversity, equity, inclusion, and access," Kohno said. 
Kohno affirmed that all faculty were hired based on their merits rather than their gender identity. 
"Once any of our new faculty members go through our faculty hiring process, they realize that our hiring process uses specific rubrics that include evaluating candidates on the merit of their past accomplishments and potential in research, teaching, and contributions to DEIA," Kohno said. "Again, what Domingos said is just wrong. All faculty hired through our hiring process were hired because of their achievements and qualifications."  
Kohno encouraged any student or faculty member to submit feedback or a bias report if they experience discrimination based on their identity from an affiliate of the Allen School. Kohno seeks to improve the environment of the Allen School and is engaging with the Center for American Indian and Indigenous Studies (CAIIS) to ensure that students and faculty feel supported. 
Kohno emphasized that students who experience interactions with faculty or colleagues that undermine their ability to succeed based on their identity should turn to someone they trust — such as an academic advisor — or submit anonymous feedback to the Allen School or UW. 
"Please note that no faculty member or colleague should undermine your ability to succeed because of your identity," Kohno said. 
Additionally, Ko advised students to not directly engage with individuals who are using their platform to cause harm and to remember that they belong in this community based on their merits. 
"The advice boils down to some pretty simple things," Ko said. "Number one: Ignore the troll; number two: You belong here; and number three: We get to decide what the values of this community are because we're the ones in it and [Domingos] doesn't." 
Reach reporter Julie Emory at news@dailyuw.com. Twitter: @JulieEmory2
Like what you're reading? Support high-quality student journalism by donating here.