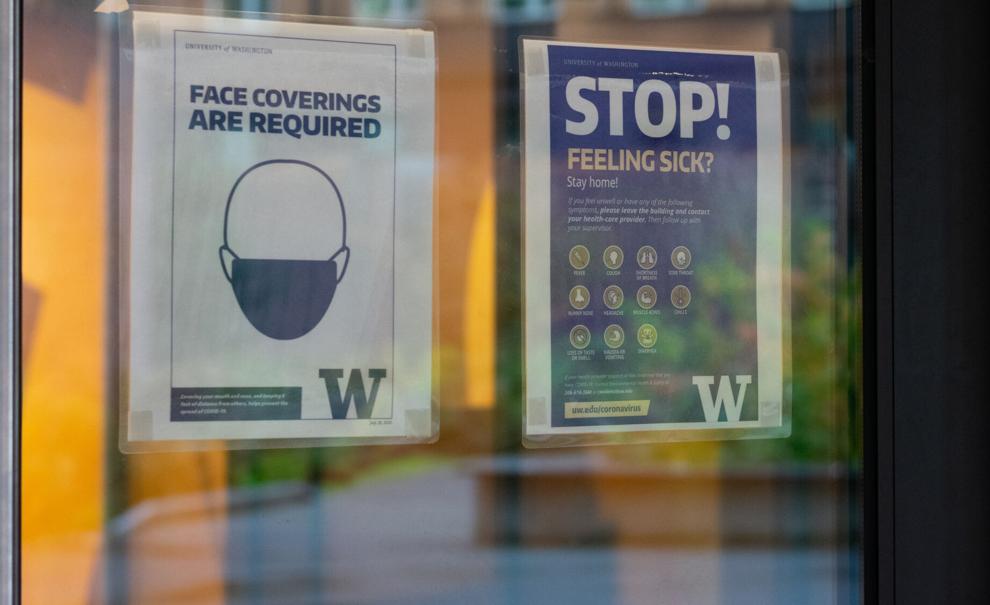 Throughout the COVID-19 pandemic, there have been many discoveries of new variants of the virus. Now, a new variant of the COVID-19 virus that emerged in the United Kingdom has been detected in the United States, Canada, and various other countries, prompting questions about how it might affect the current COVID-19 tests and vaccines being circulated. 
"The more the virus reproduces, there are mutations in the way the proteins behave. It is normal for a virus to be changing," Dr. Peter Rabinowitz, UW professor of environmental and occupational health sciences, said. "This new variant has a couple of mutations. It seems to have changed the way it binds to the ACE2 receptor."
The ACE2 receptor is a protein on many human cells to which the coronavirus binds, infecting the cell. According to Rabinowitz, if the mutation changes the way the virus binds to the cell, it could make the virus more transmissible or more harmful to those who are sick compared to other strains. Thankfully, this new variant doesn't seem to do the latter. 
"From what we've seen, we noticed that it is more transmissible but it doesn't make you more sick," Rabinowitz said. Unfortunately, being more transmissible means that this variant spreads more quickly than other strains.
With the onset of this new strain, concerns about the effectiveness of current coronavirus tests have arisen. However, according to Rabinowitz, COVID-19 tests are just as effective with this variant. 
"The new variant is not responding any differently to the tests," Rabinowitz said. 
However, people are also concerned that the vaccine simply may not be effective at combating the new variant at all. Rabinowitz compared the coronavirus to the influenza virus and noted how we are advised to get a new flu shot every year to accommodate for new variants of the influenza virus. 
"The new strain could escape the protection of the vaccine," Rabinowitz said. "[But] there is no evidence yet that the vaccine is not effective against the new strain." 
Since the chances of mutations occurring increase the more the virus spreads, taking precautions to limit its spread is essential. Rabinowitz stated that it is important to follow public health and safety guidelines and to continue wearing masks and social distancing to slow down the spread. 
Reach contributing writer Sanjana Chava at news@dailyuw.com. Twitter: @chava_sanjana
Like what you're reading? Support high-quality student journalism by donating here.