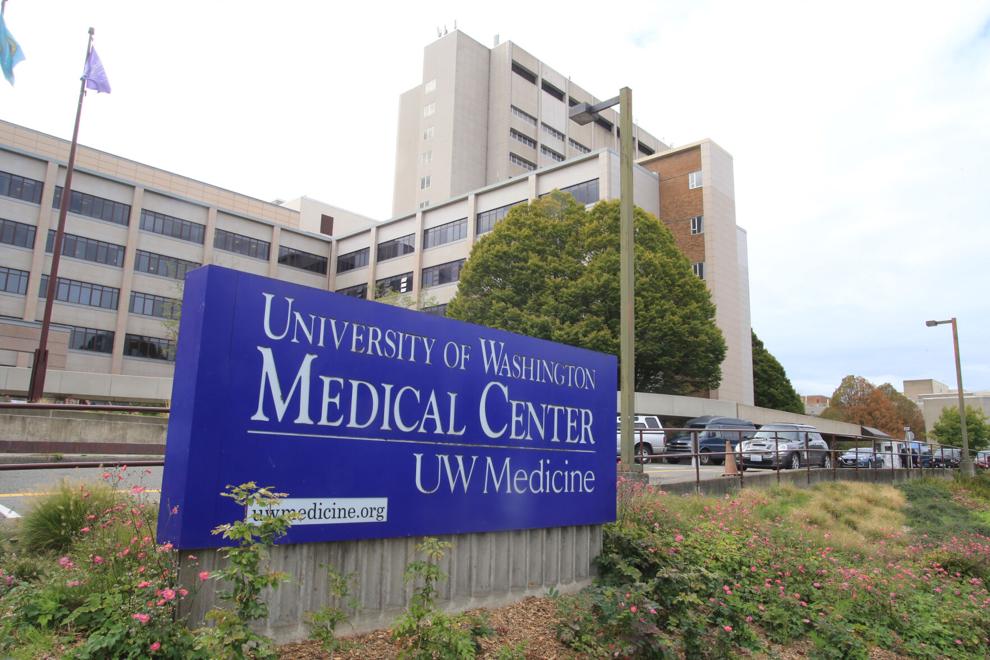 UW Medicine hosted a virtual town hall last week addressing the statewide vaccine mandate for health care workers and what it means for the hospital's faculty shortage. Like many hospitals across the nation, UW Medicine and Harborview Medical Center have struggled with staffing issues, particularly with nurses, as ICUs continue to fill up to maximum capacity.
Although Washington state COVID-19 cases and hospitalizations have declined in recent weeks, UW Medicine branches remain stretched thin. Medical Director Tom Staiger said the institution has "somewhere between 30 and 100 patients with COVID across our four-unit medicine hospitals at any given time over this last year," including patients requiring hospitalization after their COVID-19 infection has passed. 
"This last week or two has been a little bit better than the prior few weeks," Staiger said. "That said, we are still very full." 
While nursing shortages are nothing new in the age of COVID-19, there was concern that the issue might heighten following the state's mandate requiring health care workers to be fully vaccinated by Oct. 18 or face resignation. However, Harborview's Chief Nursing Officer Jerome Dayao said the mandate has not had as big of an impact on nursing shortages as other states with lower vaccination rates for health care providers. 
With roughly 300 employees requesting medical or religious exemptions, UW Medicine has seen a "minimal effect" on staffing since the requirement has gone into effect. 
"We haven't seen really significant staffing impacts from the mandate; we still have challenges with staffing that we'll continue to work on and address," Tim Dellit, UW Medicine's chief medical officer, said.
Dayao went on to say that Harborview has still seen "day-to-day challenges" with short staffing and is implementing hiring incentives to attract more nurses and health care workers to the facility. 
The Washington State Nurses Association has been working with unions around the state toward getting hospitals to implement a number of policies, including incentive pay for workers taking on additional shifts and ending mandatory overtime policies. 
The nursing shortage has also impacted the UW School of Nursing and its ability to help mitigate the problem. Executive Dean of Nursing Azita Emami said in an email that sharp declines in the number of qualified nurse educators, financial constraints, and a lack of incentives to expand and maintain student enrollment have limited the expansion of their programs and educational opportunities. 
As demand and capacity for UW Medicine care increases, Staiger said the university will continue to assess hospitalist needs in response to dealing with future staffing implications, including plans to add another hospitalist service in Montlake that is expected to be fully staffed by summer 2022.
"I just want people to know that there's a lot of work going on to really best match this new capacity and the constraints that we're seeing and ensuring that we have appropriate staffing, not only at the nursing side but with our medical staff as well," Dellit said.
Reach reporter Maya Tizon at news@dailyuw.com. Twitter: @mayacruz_
Like what you're reading? Support high-quality student journalism by donating here.