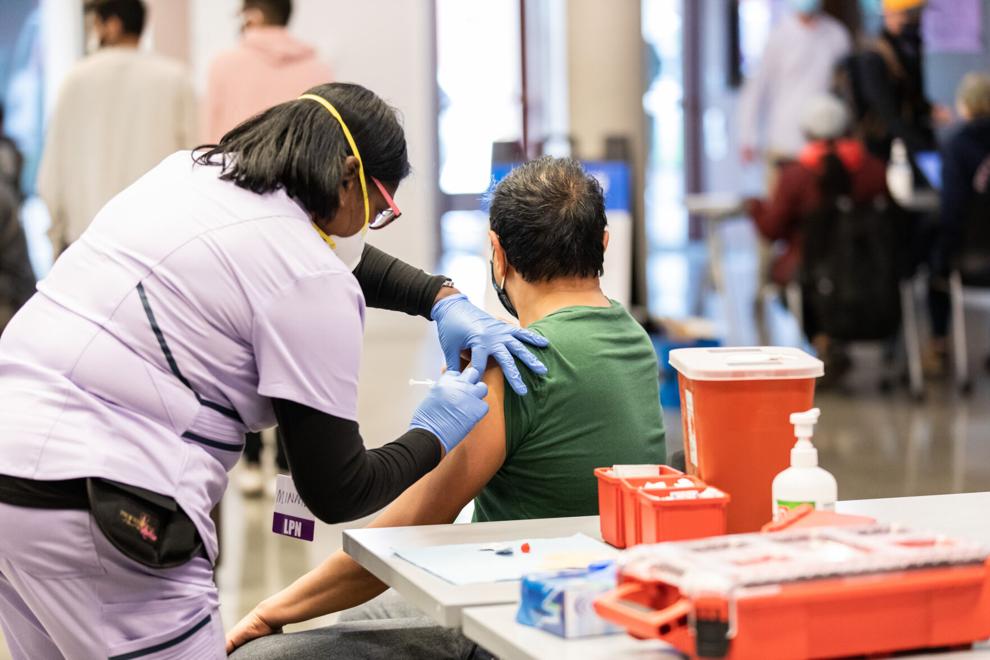 According to an interactive map published by UW Medicine's Institute for Health Metrics and Evaluation (IHME), 2.02% of residents of the 98105 zip code surrounding the UW are hesitant to get the coronavirus vaccine, down from the 18.2% recorded in January. The map tracks changes in vaccine hesitancy across the country, allowing visitors to view data by county or zip code.
The hesitancy data was collected through Facebook and Google surveys asking users to choose whether or not they would get vaccinated against COVID-19 if a vaccine were offered to them "today," according to the IHME website. 
The IHME is a public health research center whose aim is to gather information on public health and share it freely in the hopes of informing public policy and resource allocation.
The interactive map is a product of a long-time collaboration between the IHME and Delphi, a research group at Carnegie Mellon University that focuses on tracking and predicting epidemics.
Dr. Ali Mokdad, the director of Middle Eastern Initiatives and a professor of global health at the IHME, said that the IHME reached out to Dr. Umair Shah, the Washington State Secretary of Health, for help creating a model that would best address vaccine hesitancy.
"If you take a county [like] Seattle, the vaccine hesitancy is 2%," Mokdad said. "The number of people who are hesitant is way higher than a county where vaccine hesitancy is 30%, but there are very few people who live there."
Data from the vaccine hesitancy map can be used by the state to pinpoint areas in need of outreach, according to Mokdad.
Collaboration with policymakers like Shah is important to the IHME and Mokdad because it means they are not only producing high-quality scientific work, but work that can help enact change.
"You want a good product that people use and [can] make a difference and change lives," Mokdad said.
Mokdad said the state hopes to make connections with those still on the fence about getting the vaccine and begin a dialogue with both community and religious leaders.
The primary challenge for the UW in the year ahead will likely be dealing with the rise in COVID-19 variants, according to Mokdad, although he expressed that current university policies do a "very good job of protecting students and staff."
Even with the precautions the UW has in place, the university can only provide guidelines, Mokdad said. It is up to the community to remain vigilant even as the number of cases stabilizes.
Reach reporter Teresa Bonilla at news@dailyuw.com. Twitter: @toomuchteresa
Like what you're reading? Support high-quality student journalism by donating here.