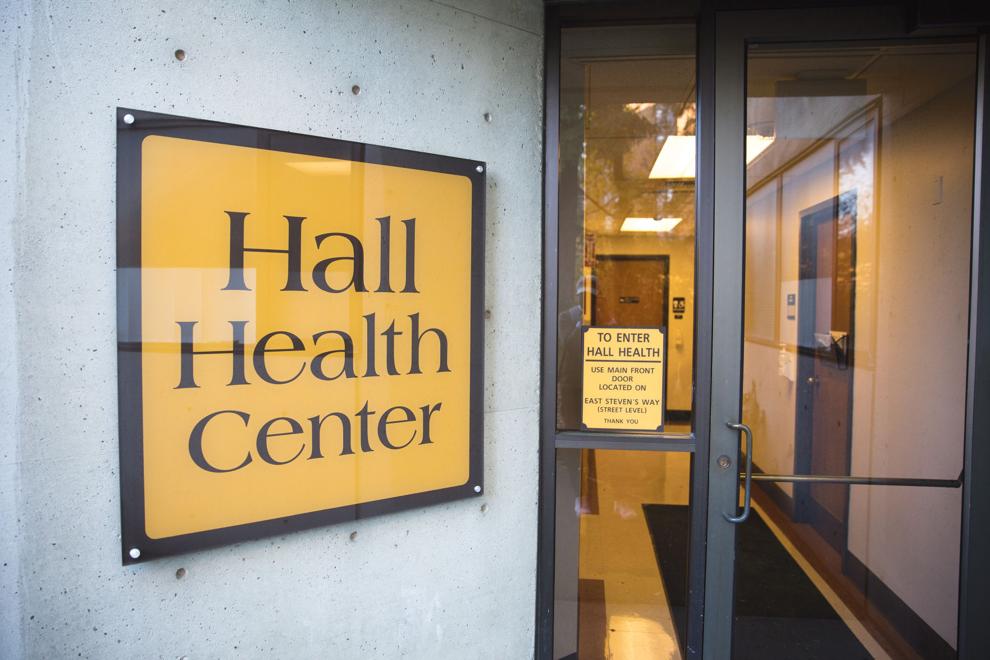 The environmental health & safety department (EH&S) has dealt with thousands of COVID-19 cases, both on and off campus, since the pandemic hit. 
"[The COVID-19 Response and Prevention Team] respond[s] to people who are sick, who could have been exposed, or people who think they might be positive," Katia Harb, senior director of EH&S, said. "If people tell us that they test positive, we find out information from those individuals about their symptoms, when they were tested, who they were around, and where they've been. We provide them with guidance for their isolation."
The response team also provides contact tracing, notifying any students or staff who were close to an infected individual. 
"We notify instructors or supervisors in the workplace, depending on if it's a student or an employee," Harb said. "We reach out to the close contacts to who we know of who might have been exposed and give them information and ask them questions."
The group aims to respond to each call within 24 hours. 
"When it was really busy those first two weeks, it would sometimes be over 24 hours, but not more than 48 hours," Harb said. "We still got to most people within 24 hours, but we just had to prioritize." 
The cases are logged in the UW's case tracking dashboard, which shows the rate of positive cases and tracks the number of individuals who have tested positive in the last 10 days and is updated every weekday.
"Right now, we [were] at 50 cases this week," Harb said. "Which is a big decrease as we were over 170 active cases at the beginning of the school year. We're seeing a pretty big drop so we are definitely staffed with the current people we have to manage this."
With limited staffing, the group has to work diligently. Harb said the team consists of "four full-time people and three to five part-time people."
"With the beginning of the school year, with all the back to school testing and when cases were increasing, the group was definitely really busy and they were working long days," Harb said. 
While the team has a limited number of employees, Harb said they've been able to handle all the cases. 
"We have cycles like this throughout the pandemic and with our current staffing," Harb said. "We believe it's sufficient to address the number of cases as well as answer questions."
Like most pandemic response teams, the group has faced ambiguity throughout the pandemic.
"Before vaccines were available, I think responding to some of our outbreaks off campus in the fraternities and sororities was challenging,'' Harb said. "But mostly the beginning was really the hardest when there was so much unknown."
Additionally, the delta variant has contributed to higher caseloads on campus for EH&S to handle. 
"When delta came, it came so quickly," Harb said. " It was early July and the state and university relaxed restrictions. Three weeks later, cases were already doubling. Everyone was surprised about how fast it happened and then just having to staff up really quick to respond."
Monitoring those gradual rises in cases is an important facet of the group's work.
"We had some attrition back in the spring," Harb said. "COVID-19 was going down, COVID-19 rates were going down, people were getting vaccinated, we had a number of people either move on or they graduated. Then delta came and everybody was staffing back up so it's keeping up with those cycles."
Currently, there has been a downturn in positive cases on and off campus, though this will likely not last as restrictions loosen and the holiday season approaches.  
"Around the holidays, between quarters, and as people travel and socialize, we tend to see bumps," Harb said. "We still have to take precautions with delta. Even for those that are vaccinated, they are getting infected." 
Reach reporter Lorcan Stokes at news@dailyuw.com. Twitter: @LorcanStokes
Like what you're reading? Support high-quality student journalism by donatinghere.