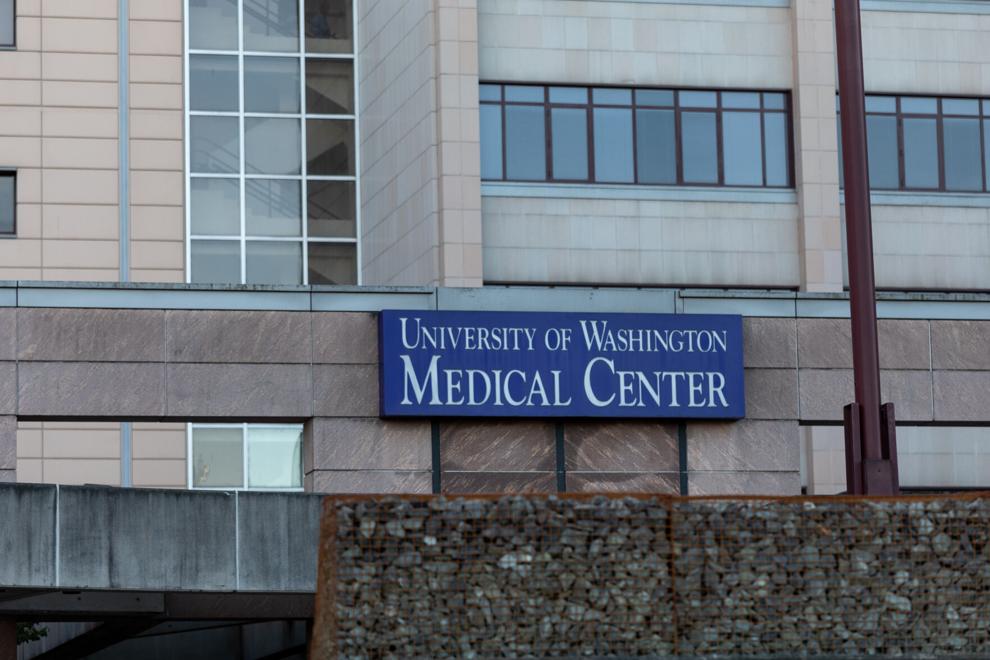 COVID-19 hospitalizations and deaths have remained stagnant statewide in recent weeks, UW Medicine reported during a Nov. 5 virtual town hall. The health care system currently has 53 COVID-19 patients, with 29 in the ICU, while Harborview Medical Center has 14 COVID-19 patients occupying beds, with roughly half in the ICU. 
"Things are stuck, where we seem to be at a plateau," John Lynch, the medical director for infection prevention and employee health at Harborview Medical Center, said. "I would love to see it creeping down, but I would say right now — if you look at cases, hospitalizations, and the worst outcome is deaths, due to COVID-19 across the state [and] looking at King County and in our own facilities — it's at a plateau."
While UW Medicine facilities do not host patients under 18, Seattle Children's Hospital is experiencing a higher number of COVID-19 pediatric patients admitted to inpatient beds. According to data from Oct. 29 data, more than 93% of Seattle Children's beds are occupied, with a 7-day average of 5.1 hospitalized pediatric patients with laboratory-confirmed COVID-19. 
Capacity at the pediatric hospital has been significantly constrained by short staffing issues, similar to many hospitals around the country.
"We have experienced slightly higher turnover this past year, as we have seen some healthcare professionals choose to leave healthcare altogether," Myra Gregorian, senior vice president and chief people officer at Seattle Children's, wrote in an email. "We have also seen our workforce pursue new and different roles within Seattle Children's, in some cases moving away from frontline care."
The increase in pediatric COVID-19 patients comes as hospitals around the state have begun distributing Pfizer vaccines for children ages 5-11. Delta variant hospitalizations among children rose over the summer, with the Centers for Disease Control and Prevention (CDC) reporting that hospitalizations among unvaccinated adolescents was 10 times higher than those who were fully vaccinated. Dr. John McGuire, chief of the division of pediatrics critical care medicine at Seattle Children's, wrote in an email that the pediatric hospital is "hopeful" that vaccine availability will improve vaccination rates and decrease the impact COVID-19 has had on children. 
UW Medicine has made vaccine appointments for about 7,000 adolescents, with 14,500 more on the waitlist. During the previous town hall, Tim Dellit, UW Medicine's chief medical officer, expressed mild concern regarding the demand for the vaccine being higher than the available supply, but still assured the audience that supplies would increase as time went on.
"We think the supply across the country will be fine, but it's the distribution [that is problematic] right now," Dellit said. "During these initial phases, people are going to have a little bit of patience, unfortunately, as that supply ships out and gets to us."
As the new vaccine rollout gains momentum, UW Medicine expects to quickly make its way through the lengthy waitlist by performing roughly 1,500 vaccinations per day.  
Reach reporter Maya Tizon at news@dailyuw.com. Twitter: @mayacruz_
Like what you're reading? Support high-quality student journalism by donating here.