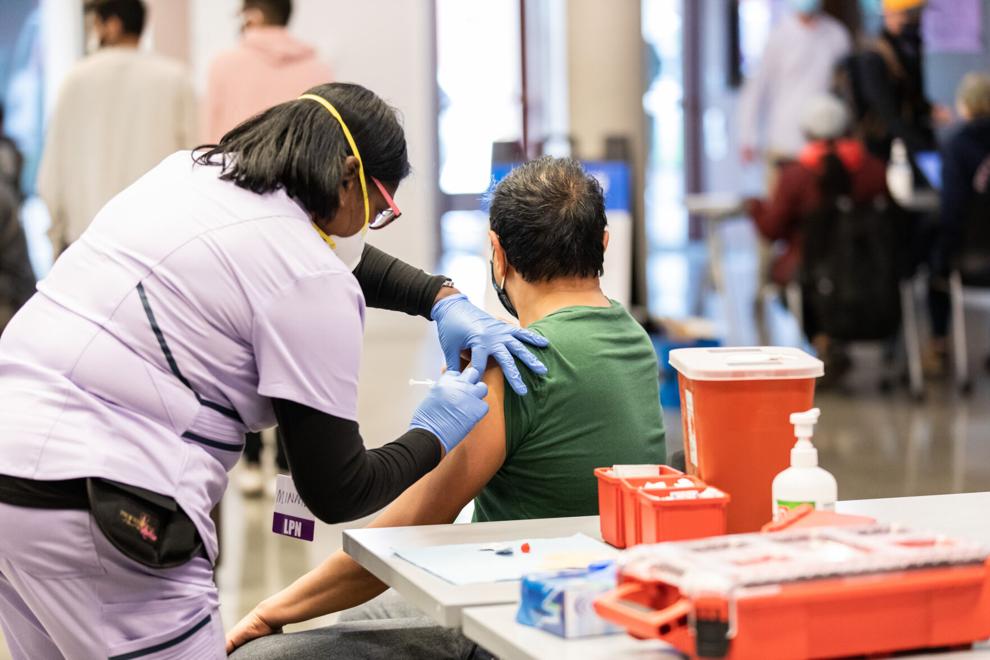 The Johnson & Johnson (J&J) booster shot is now available through UW Medicine at UW Medical Center - Montlake, UW Medical Center-Northwest and Harborview Medical Center, as well as other sites in King County. As of Nov. 3, booster shots are available to a handful of vulnerable demographics.
The booster shot is not currently available at Hall Health or UW Medicine neighborhood clinics.
Although students are required to be fully vaccinated for both autumn and winter quarters unless they've requested exemptions, there is no such requirement planned for the booster shot. The booster is currently only available to students who originally received the J&J shot.
"A lot of people are getting their booster shots on their own time because they want to," Lauren Shrestha, an undergraduate research assistant at Hall Health Center, said. "I personally would get the booster shot myself and I recommend [it] to anyone … regardless of whether or not it was required."
The question for many UW students and faculty is not if they should get their booster shot, but when. 
"Find out… what the recommendations are for when you should receive it, based upon when you received your first vaccination," UW spokesperson Victor Balta said. "...Visit a UW Medicine site, or any clinic or pharmacy that is providing the booster you need."
Those 18 years and older who have received one dose of the J&J vaccine are now eligible for the booster shot. Regardless of what vaccine students previously received, the CDC is allowing a "mix-and-match" type combination.
"Research about the efficacy of mixed-dose boosters is ongoing," Balta said. "Emerging data suggests that mixing vaccine types may increase antibody [concentration], but how that translates in reducing infection, severe disease, and deaths is still being studied." 
Despite the J&J booster shot starting to make the rounds, the lack of a booster mandate on campus makes it impossible to ensure all students and faculty receive their third dose. Balta, along with medical professionals across the country, acknowledge there are variants of the virus that make it difficult to predict the effectiveness of vaccinations without booster shots in the years to come. 
"We understand that some people want the pandemic to just be over, however as we continue to learn more about how effective vaccines are and how long they last, it is important that we continue to stay vigilant and take the steps needed to limit spread of the virus and prevent serious illness," Balta said. "That would include getting boosters if and when they are recommended and eligible."
At the end of the day, UW's rollout of booster shots is meant to ensure the safety of students, faculty, and people in the greater Seattle area. Achieving this level of safety requires a certain degree of self-education. 
"As we are still learning about the long-term efficacy of COVID-19 vaccines, it's important to stay informed about FDA and CDC recommendations about boosters and follow those recommendations if and when you become eligible to receive one," Balta said.
Reach contributing writer Mead Gill at news@dailyuw.com. Twitter: @mead_fr4ncis
Like what you're reading? Support high-quality student journalism by donating here.