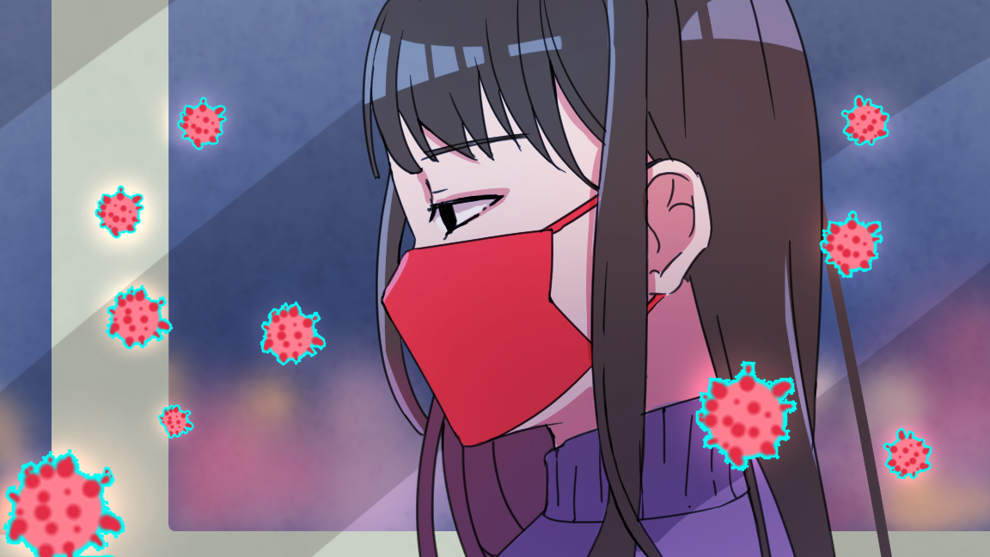 Discussions on the proper use and capabilities of rapid response COVID-19 tests have increased following the announcement that the Biden administration is moving to expand access to rapid testing kits for COVID-19, as well as the Food & Drug Administration's (FDA) recent authorization of a certain brand of rapid tests. 
Unlike the PCR tests, which have been employed widely since the start of the pandemic in hospitals, pharmacies, and UW's own Husky Coronavirus Testing (HCT) program, rapid test kits have long been unavailable to the general public. 
Dr. Ana Weil, an assistant professor in UW Medicine's division of allergy and infectious diseases, said it's important to understand how the PCR and rapid response tests differ both in terms of what they detect and how they're used.
PCR stands for polymerase chain reaction, a process by which small fragments of genomic material are picked up and multiplied. In COVID-19 testing, viral DNA is multiplied through this process and then studied to confirm a test result. 
"Because it amplifies the genomic material, it's very sensitive, meaning it can pick up a very small amount of that viral genomic material," Dr. Weil said. "It's good at detecting even a really small amount, which is why some people who develop [COVID-19] can test positive for a very long time, or can test positive before they have symptoms." 
Due to the sensitivity of the test, individuals who are no longer infectious can still test positive due to dead remnants of the virus in their nose, though this does not discredit PCR testing as a means of testing infectiousness.
"This is why the [Centers for Disease Control and Prevention] recommends actually not getting retested for 90 days after you have a positive test, because some people can be positive for a long time — not the majority of people, but it's possible to be positive for weeks, and we know that does not correlate with transmitting the disease," Dr. Weil said. "And that's why we recommend against retesting except in rare situations, and instead following the guidelines of the recommended isolation period after testing positive."
Unlike PCR tests, over-the-counter rapid response home tests detect viral antigens to form a test result. This method is less sensitive than PCR testing, which poses a larger risk of producing a false negative test result. 
Dr. Weil said that despite this increased risk, a false negative is more likely to occur when a person has a low viral load. In other words, false negatives may happen when there is little virus left in the nose, also meaning that the person is less likely to be infectious at this point.
"I think as a general principle, you can think of home tests as tests of infectiousness, because if you have enough virus around to get a positive test on a home antigen test, then you're much more likely to be infectious," Dr. Weil said.
Though rapid testing access is becoming more available, it is still important for people to wait the recommended amount of time after exposure to COVID-19 before testing themselves, as no test is able to detect the virus immediately after an exposure.
"The best way to use them is to follow the package insert directions," Dr. Weil said. "Typically this means testing at least two or three days after they think they might have been exposed. People who go to a concert, and then they test themselves right away, there's no test that's going to detect that. So it's important to wait that two to three days and then ideally, and especially if you're unvaccinated, to test again three days later, or at the interval recommended in the home test package insert."
Dr. Weil also said that neither the PCR or rapid response tests need to be pushed as uncomfortably far up the nose as earlier "brain scraper" tests did. New tests are more akin to a standard Q-tip being swabbed just in the inside of your nose.
"Any test is better than no test," Weil said. "Even though an antigen test isn't perfect, they are great for testing for infectiousness. They should always be used in accordance with the package inserts on the box that the FDA has approved."
COVID-19 testing is available on campus through the HCT program, which is now offering participants walk-in testing as well as test kits that can be dropped off at multiple dropbox locations. More information about HCT testing can be found here.
Reach reporter Max Keystone at news@dailyuw.com. Twitter: @KeystoneMax 
Like what you're reading? Support high-quality student journalism by donating here.